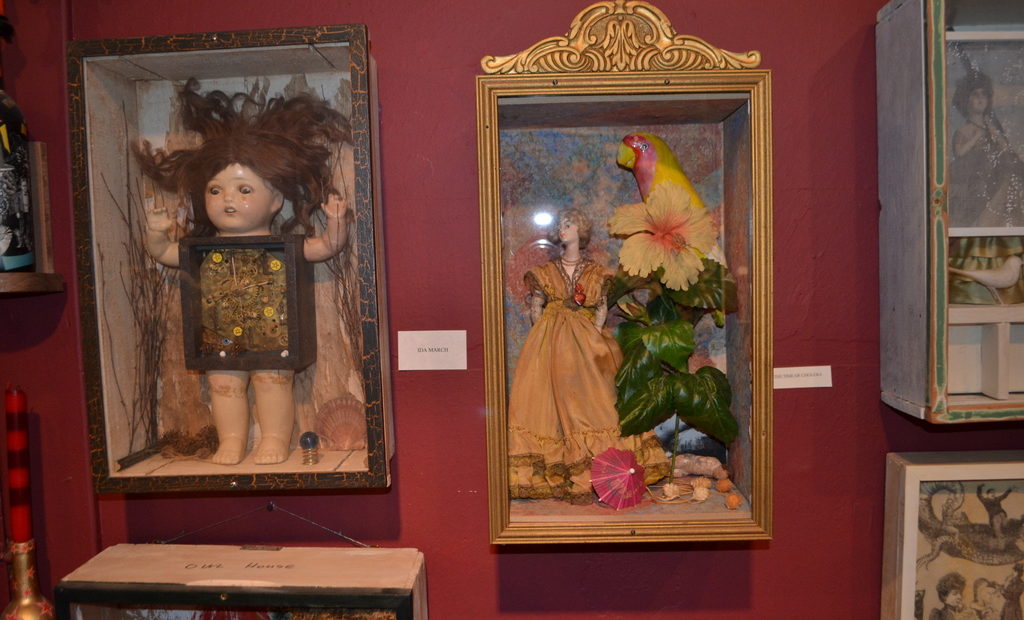 A Curator As Intriguing As His Museum Of Un-Natural History
Every Saturday at 10 a.m., Gerald Matthews opens a black door above Tallman's Drugstore in Walla Walla. The rooms behind the door are filled with mundane objects that have been turned into the macabre.
The ordinary becomes extraordinary — and sometimes the offensive.
Matthews has opened his Museum of Un-Natural History every Saturday since September 2001.
"I opened up right around the time of the attacks," Matthews, 87, says. "And I've been happily ensconced ever since."
Matthews and his wife, Pat Stanley, moved to Walla Walla in 1989 after retiring from long careers in show business. Stanley won a Tony Award in 1959 for her role as a featured actress in "Goldilocks" and Matthews appeared on TV in "Highway Patrol" and "The Naked City," among other credits. He was best known as a voice actor and as the voice of Sugar Bear in commercials for Golden Crisps cereal beginning in 1963.
His sugary voice has become a bit salty as he watches people look at art he has created. According to Matthews, about 50 to 80 visitors climb the stairs to the museum every Saturday, and most of them have a few things in common.
"They all ask the same questions," Matthews says, adjusting the green plastic visor he wears. Sitting in a raised chair adorned with a baseball catcher's equipment, he stretches his right arm toward a wooden object that stands on two legs and has something resembling a human face on it.
"I'll tell you that my favorite piece is this one here because I can point at it from here."
When he and his wife moved to Walla Walla, they didn't bring much furniture with them. So Matthews built tables, chairs, a bed frame and wardrobe. When he'd built enough, he started to make more odd and interesting things from wood and machine parts he found. Eventually he had built enough of his art pieces, mixes of wood, metal, and other found objects, that he needed somewhere to put them. After selling a dozen pieces at a gallery showing, Matthews opened the Museum of Un-Natural History.
"I didn't want to get rid of any of it, so I just put it all here," Matthews says. "It's taken about 25 years to accumulate all of this."
He's still building and collecting, too. Fans of the museum bring Matthews all sorts of objects, hoping he will use the materials for his art.
"People bring me an abundance of bones," he says. "I've done everything I can with bones."
There are a lot of bones in the museum. And if you're even a casual art fan, you'll notice Matthews' use of absurdist, surrealist, and Dadaist art principles. Dada art in particular is meant to be satirical and nonsensical and fits Matthews' art well. a piece titled "Ask Moloch" fe