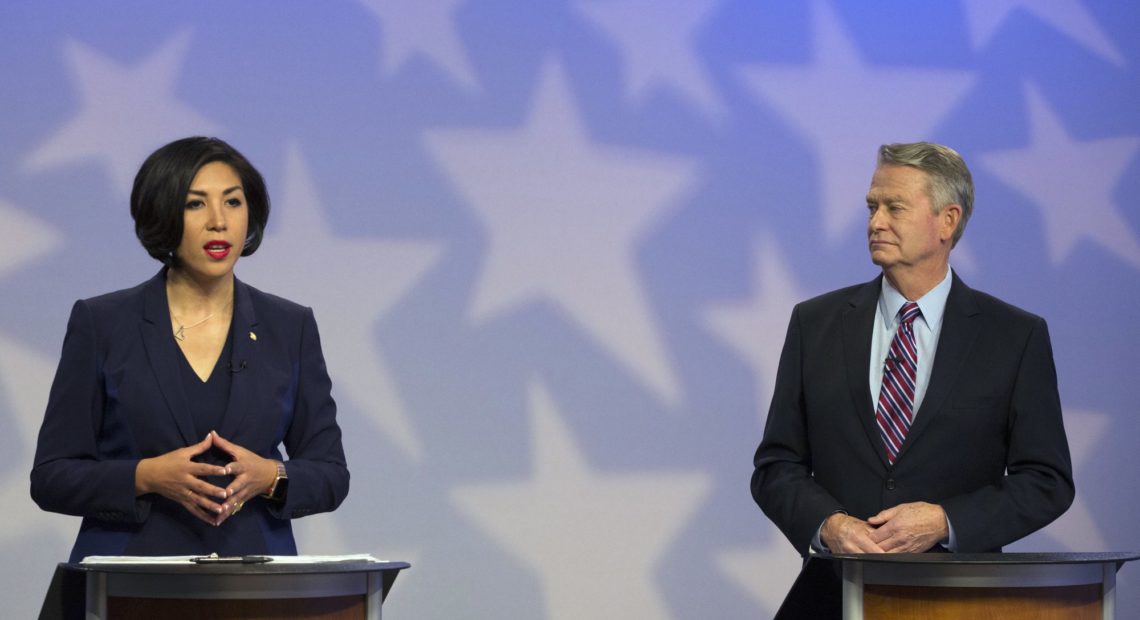 Brad Little And Paulette Jordan Talk Issues At Idaho Gubernatorial Debate
BY REBECCA BOONE / AP
Idaho's gubernatorial candidates struck starkly different tones on topics ranging from transparency to health care and education during a live televised debate Monday evening.
Brad Little, a longtime Republican lawmaker who has served as lieutenant governor since 2009, faced Democrat Paulette Jordan, a former state lawmaker and member of the Coeur d'Alene Tribal Council. Both are vying to replace Gov. C.L. "Butch" Otter, a Republican who has served three consecutive four-year terms in Idaho's top elected post.
The Idaho Public Television debate started with a lively exchange on transparency. Jordan refused to answer a question about a Wyoming business to which she has paid $20,000 in campaign expenditures just a few days after it was created, but said she's been "above ground" on all campaign finance issues.
"I firmly believe in transparency," Jordan said, "which is why every single question you've asked me I've given you the information including my own income taxes."
Little, meanwhile, noted that he both drafted and passed some of Idaho's open government laws.
"I think it speaks to the essence of a democratic republic that people know where the money comes from and who contributes the money," he said.
Little said Congress needs to enact comprehensive immigration reform so immigrants can enter the U.S. safely and "so that people don't have to live in the shadows." He said Idaho's dairy industry would benefit from a program to bring foreign workers in safely and efficiently, and that there needs to be a process to assist those whose spouse or children are American citizens so that they don't have to live in hiding.
Jordan said she wouldn't take ICE — the federal Immigration and Customs Enforcement agency that oversees immigration and deportation — out of Idaho "because they do a good job." Still, she said she would like to see ICE have a good relationship with local leadership, working with local law enforcement.
"There's this broad gap in how we treat our people of color," Jordan said. "When it comes to immigration reform, we have reform that needs to happen at home as well."
On education, Little touted how far he said the state has come, calling it "one of the things I'm most passionate about … the core responsibility of the state."
He cited efforts to increase teacher pay, and noted that Idaho recently had some of the largest percentage pay increases for teachers nationwide.
Jordan said that distinction isn't necessarily great as much as it's an indication of how far the state had fallen behind.
"This is kind of like the best award for 'Most Improved' for Idaho," she said, turning to Little. "Good job."
Jordan said state leaders have failed to adequately fund public education and that she would increase public school funding by saving elsewhere, particularly by stopping out-of-state prison spending and by expanding Medicaid, which she said would save $400 million in the first year.
On a voter initiative to expand Medicaid coverage to Idaho's "gap population" — made up of more than 60,000 people who earn too much to qualify for Medicaid yet also don't earn enough to qualify for healthcare subsidies — Jordan expressed strong support while Little refused to say how he would vote, saying only he would "implement the will of the voters and work with the Legislature to make sure it's implemented in the best possible manner."
Little said that his priorities for the office will be ensuring that Idaho residents have access to good jobs, a good education system, affordable health care and that he will work to "protect our quality of life."
"I will go through one filter, and that's how do we create the best possible opportunity for our children, our grandchildren and ourselves to be successful here in the state of Idaho," he said.
Jordan said she's had "heart-to-heart" conversations with people across Idaho, and understands how Idahoans value their independence.
"It is vastly important that we continue to protect our traditional values," Jordan said.
The debate is a collaborative effort of the Idaho Press Club, Boise State University's School of Public Service, University of Idaho's McClure Center, Idaho State University's Department of Political Science, League of Women Voters Education Fund, and Idaho Public Television.
Copyright 2018 Associated Press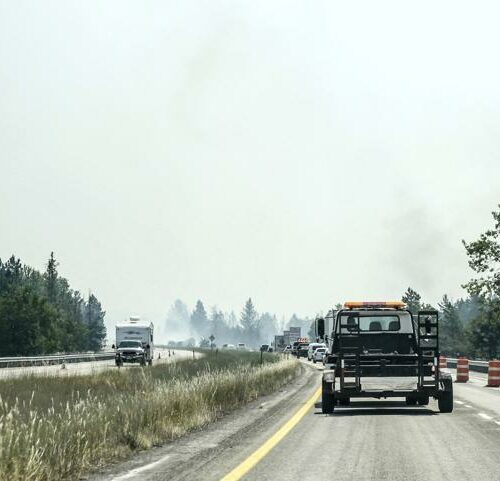 "Wildfire is presenting an imminent threat to life, property, and the environment, and we need all hands on deck," Gov. Brad Little said in a statement. "I appreciate our firefighters and fire managers for working so hard under such challenging conditions, and I am grateful that our guardsmen are able to step in once again to support Idaho communities." Continue Reading Idaho Governor Taps National Guard To Help With Firefighting Efforts