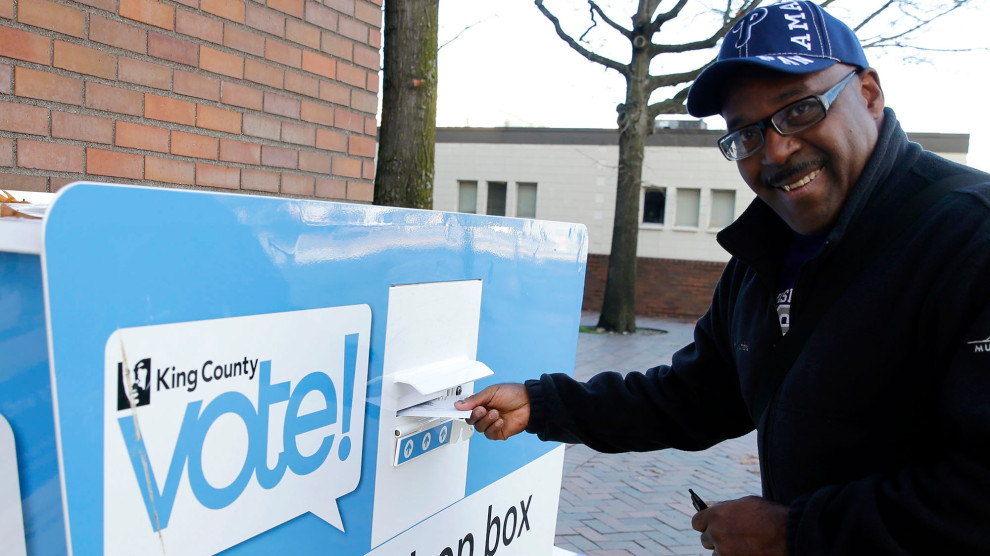 Washington Voters Treating 2018 Midterms More Like A Presidential Election
As Election Day nears, the voting data in Washington is looking more like a high-stakes presidential year than a midterm election.
31 percent of people had turned in ballots as of Thursday morning. It's about the same number of voters that had turned in ballots by this time in 2016, the last presidential election.
That's surprising some political analysts. Historically, voters are much less engaged in midterm years.
One possible reason for the uptick is President Donald Trump, according to Seattle University political scientist Patrick Schoettmer. He says Trump is much more involved in campaigning than presidents typically are in midterms.
"By declaring that a vote for any Republican is a vote for him on the national ballot he might have been successful in making people think about this election in the same way they think about a presidential election," Schoettmer said.
He says American voters have also become more engaged, overall, since the year 2000.
Schoettmer says this year Trump may influence Republicans to vote. But overall, he says a surge in turnout will tend to favor Democrats, who are out of power and angered with the state of politics.
"When it comes to midterm turnout in particular, we would generally think that higher turnout is more beneficial to Democrats," he said. "First of all, Republicans are more regular voters, so if you have people showing up who normally don't show up, they're more likely to be a Democrat than a Republican."
In the 2014 midterm election, voter turnout was 54 percent. In 2016, a presidential year, it was 78 percent. Ballot returns are so far on track with 2016.
Copyright 2018 KUOW