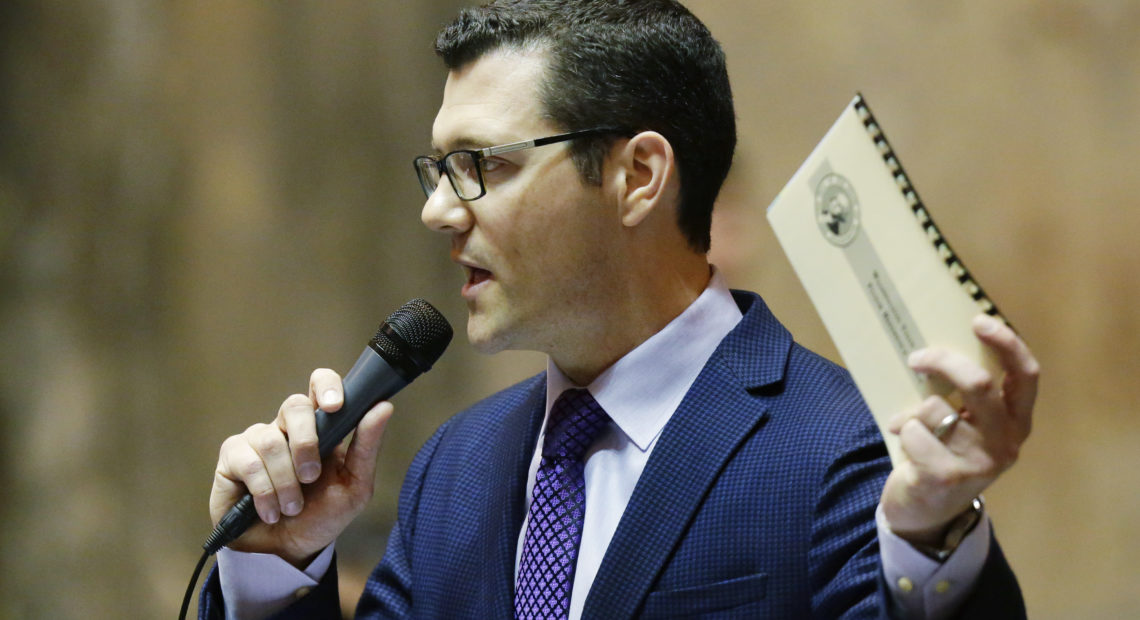 Washington State Sen. Joe Fain Concedes Tight Re-Election Race Amid Rape Accusation
BY GIL AEGERTER & JILL JACKSON / KUOW
Washington State Senator Joe Fain conceded to his opponent, Mona Das, Friday night. 
"I look forward to supporting her during the transition in any way I can" Fain wrote in Facebook post. 
He posted to Facebook just hours after the latest King County ballot drop showed Das extending her lead to more than 500 votes. If Fain had stayed in the race, there would almost assuredly have been a recount. 
"I want to congratulate Senator-Elect Das on her new opportunity to serve South King County in the Washington State Senate. I look forward to supporting her during the transition in any way I can.

The past eight years have been the most professionally rewarding time in my life. I'm so grateful to my supporters, friends, constituents, and colleagues for giving me the opportunity to serve." – Joe Fain, conceding re-election race, Nov. 9, 2018 
Once a rising star in the state Legislature and state GOP party, Fain's re-election was clouded by accusations by former Seattle city official Candace Faber that he'd raped her in 2007 after a drunken Georgetown graduation party in Washington, D.C.
After the accusations were made in September, Fain's spokesperson denied the accusation.
"I was shocked to learn that I was being accused of the conduct she has described as my memory of the events do not coincide with her allegations," Fain said in a statement then through his spokesperson. "I am again asking that she be afforded the utmost respect during what I believe must be a difficult time for her as well."
Fain's decision to concede comes after the state Senate announced an independent investigation into the accusations against him. His Facebook statement did not address Faber's claim that he raped her. 
Copyright 2018 KUOW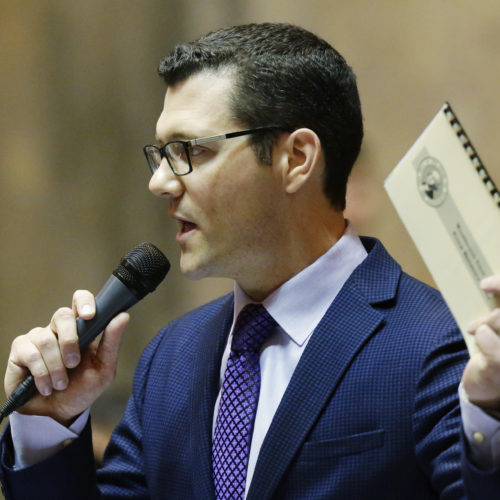 Groups representing women and sexual assault survivors are denouncing the appointment of former state Sen. Joe Fain to the state redistricting commission, a body that will shape Washington state politics for the next decade. Fain, 40, narrowly lost his reelection bid in November 2018, after being accused of raping a woman years earlier. The former Republican state senator represented south King County's 47th Legislative District for two terms. Continue Reading Assault Survivor Groups Denounce Former State Senator On Washington Redistricting Commission