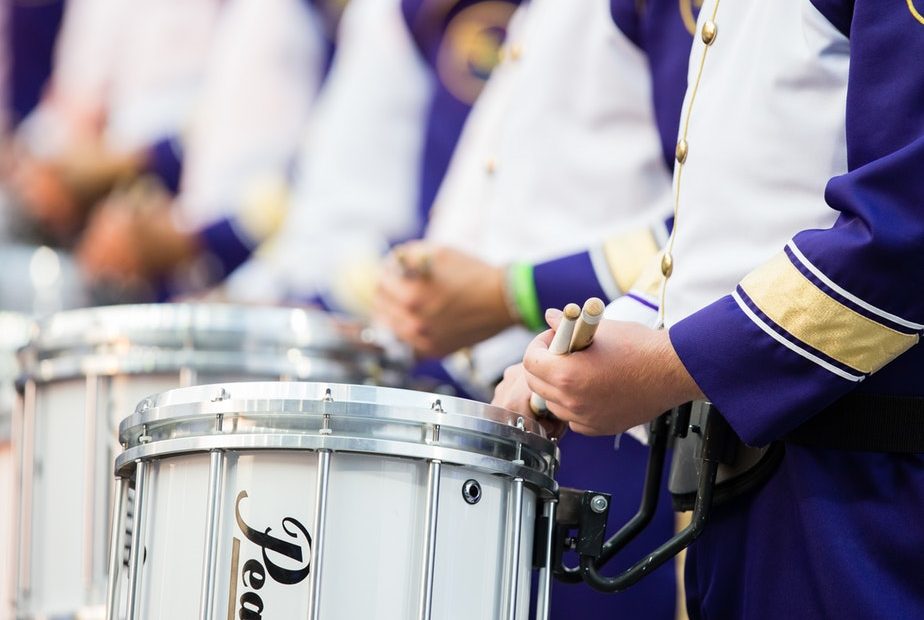 UW Marching Band Won't Perform At Apple Cup After Bus Crash En Route To Pullman
PHOTO: Dozens of members of the University of Washington marching band, shown here in 2017, were transported to hospitals after a bus overturned on Thursday. CREDIT: GETTY IMAGES
The University of Washington marching band will not perform during the Apple Cup, the annual football rivalry game against Washington State University, after one of its three charter buses rolled Thursday onto its side while traveling from Seattle to Pullman. The accident happened near George, Wash., in central Washington, between the Columbia River Vantage bridge and Moses Lake.
UW Athletics Director Jennifer Cohen said in a statement Friday the band members decided they needed to recover and return home instead of continuing on to Pullman, where the teams were set to play Friday night in the Apple Cup.
The bus crashed Thanksgiving evening on an icy stretch of Interstate 90. Of the 56 people on board, 47 were taken to hospitals for evaluation or treatment. The university said Friday morning that two remain under medical care for injuries that are not believed to be life threatening.
Husky band bus rolled on the way to Pullman. We're fine, but shaken up and holed up in an elementary school to regroup. A radio station put out a call and the town of George answered: families left their thanksgiving dinners to bring us leftovers and hot food.

— Patrick (@patstant) November 23, 2018
Community members around George heard about the accident on a local radio station and brought food from their own Thanksgiving meals to share with the band, who had been taken to a George elementary school to wait for more information.
The Seattle Times reported that UW band members were comforted by local community members, many WSU fans, who brought food and messages of support:
Shanna Hauser, a cymbals player for the University of Washington marching band, said she burst into tears when she saw people bringing Thanksgiving food into the cafeteria.

 "Most of them were WSU fans but, in that moment, it didn't matter who was cheering for what team," Hauser said in a Facebook message. "They were decked out in full crimson Cougar gear but it felt like they were family too."

 Another student, Patrick Stanton, wrote that a man wearing WSU gear brought multiple pies.

"You put some joy and love back in our hearts," he said.

 
Kickoff for the highly anticipated game for the cross-state rivals is set for 5:30 p.m. Friday.
At 10-1, the Cougars are trying to seal a better-than-anticipated season with quarterback standout Gardner Minshew II.
The Huskies began the season talked about as possible national championship contenders, but dropped several keys games during the season, effectively taking them out of the playoff picture. They can play spoiler to WSU's hopes of ending the regular season on a high and making it to the Pac-12 championship game against the University of Utah.
WSU hasn't won the Apple Cup since 2012.
Compiled from Associated Press and Seattle Times reports. NWPB's Scott Leadingham contributed.