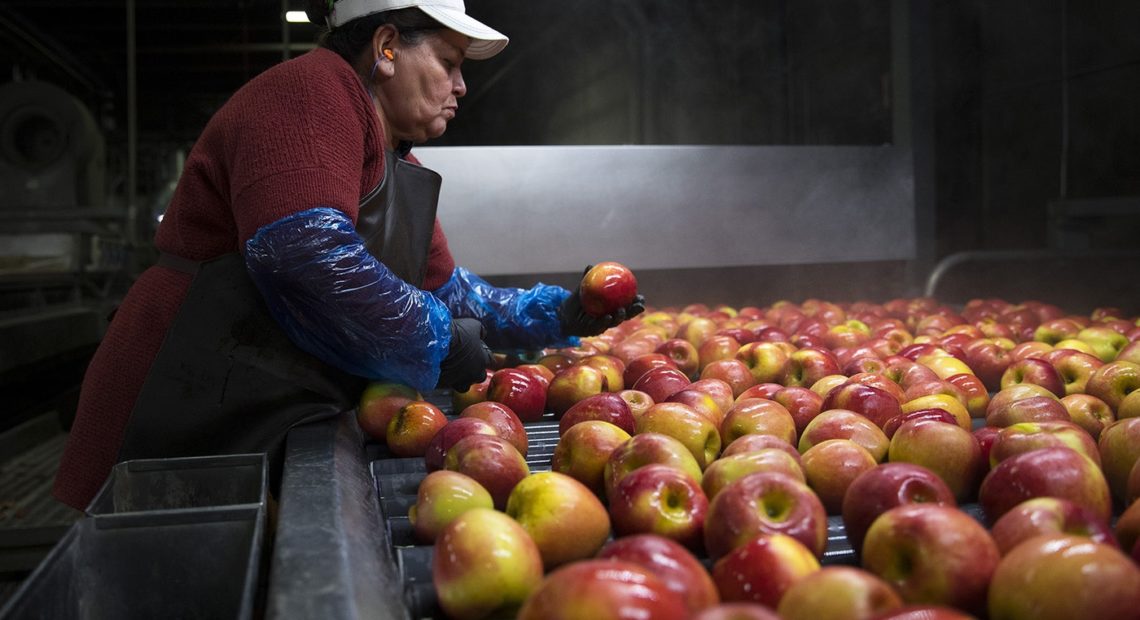 This Pesticide Poisons, But It's Still Sprayed On Washington Orchards — Including Christmas Trees
BY EILIS O'NEIL / KUOW
On Easter Sunday of 2017, the five Perez children were hunting for Easter eggs in their backyard when they smelled something unusual.
"Plasticky and rotten eggs," their dad, Eric Perez, recalled.
The Perez family lives in Quincy, a town in the Columbia Basin near the Gorge amphitheater, where acres of apples surround almost every house. Eric Perez owns a trucking company that hauls agricultural products, and his wife Mari is a dance teacher. Their house is just feet from an apple orchard. Eric Perez says he immediately suspected that the orchard had been sprayed with a pesticide while the family was away from home.
"Afterwards, we all started getting sick. I think we all went to the doctor," Perez remembered. He said their symptoms included throwing up, diarrhea, scratchy throat, difficulty breathing and stomach aches.
Washington's Department of Agriculture investigated and found that a pesticide called chlorpyrifos had drifted onto the Perez property from the neighboring orchard.
A court battle is currently raging over whether or not the EPA should ban chlorpyrifos nationwide.
In the meantime, Pacific Northwest farmers keep using it. In 2016, Washington farmers used more than 200,000 pounds of the chemical on orchards and vineyards, and the majority of Christmas tree farmers also rely on chlorpyrifos.
The reason chlorpyrifos is controversial is because of its health effects. When the pesticide drifts onto farm workers and farm neighbors, it can cause symptoms like the ones Perez described: nausea, abdominal cramps, vomiting, diarrhea, coughing, wheezing, and muscle weakness and twitching.
The chemical's especially dangerous for babies and small children because it can have lasting neurological effects. Chlorpyrifos can blow from orchards into nearby houses; parents who work in orchards can transport the chemical home on their clothes and in their cars; and chlorpyrifos can make its way into developing fetuses through umbilical cord blood.
Children with more chlorpyrifos in their blood at birth and in early childhood scored lower on memory, verbal comprehension, and reasoning tests. They also had lower IQs and higher rates of ADHD and impulsive behavior than children exposed to less chlorpyrifos.
The neurological effects are slight enough they can only be shown statistically — not in any given child — so there's no way of knowing whether or not the Perez children suffered neurological damage.
Because of chlorpyrifos' health effects, the EPA decided to phase it out of household use in 2000 — but it's still allowed in agriculture.
How much residue remains on products like apples, pears, and Christmas trees is unclear.
A study looking at kids from Mercer Island, Washington, and later repeated in Atlanta, found chlorpyrifos derivatives in the urine of kids who eat conventional produce. The derivatives disappeared after the children switched to an all-organic diet. It's unknown if the levels of chlorpyrifos the researcher found in the children were harmful or not.