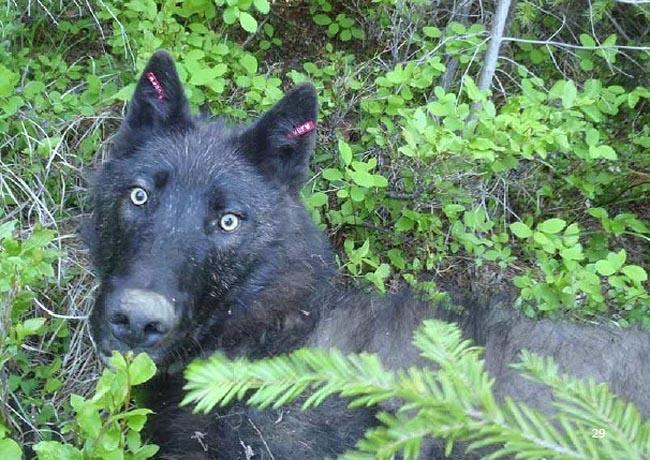 Hungry Like The … Bainbridge Wolf? Bill Highlights Differing East/West Views On Washington Wolves
A bill in the Washington state House of Representatives would create a wolf sanctuary on Bainbridge Island. And while the bill's sponsor, Republican Joel Kretz, knows it's unlikely to even get a hearing, he said he introduced it to make a point.
Two weeks ago, Representative Sherry Appleton, a Democrat whose district includes Bainbridge Island, introduced a bill that bans the lethal removal of wolves that kill livestock.
"Sherry decided to throw a hand grenade from left field – Bainbridge Island," Kretz said.
Kretz represents a district in northeastern Washington that's home to nearly 90 percent of the state's wolf population.
"I have spent the last six or seven years meeting with both livestock groups, hunters, environmental groups," he said. "We've done some really, really good work and when you get something like this thrown out here I think it sets that back and it needs responded to."
Since there are no wolves in Appleton's Puget Sound-region district, Kretz has proposed creating a sanctuary there for the apex predator.
"We have a good relationship. I haven't talked to her other than briefly in the hallway the other day," Kretz said. "And she wanted to make sure I knew she did not want any wolves on Bainbridge."
It's an irony that didn't escape Kretz.
"The legislators that love wolves the most do not want them anywhere near them, which I think is kind of hypocritical," he said.
Kretz said a handful of other bills he plans to introduce later this session regarding wolf management in Washington will be far more productive.
NOTE: Representative Appleton's office did not return requests for comment. This story will be updated if Appleton's office responds.
Copyright 2019 Northwest News Network