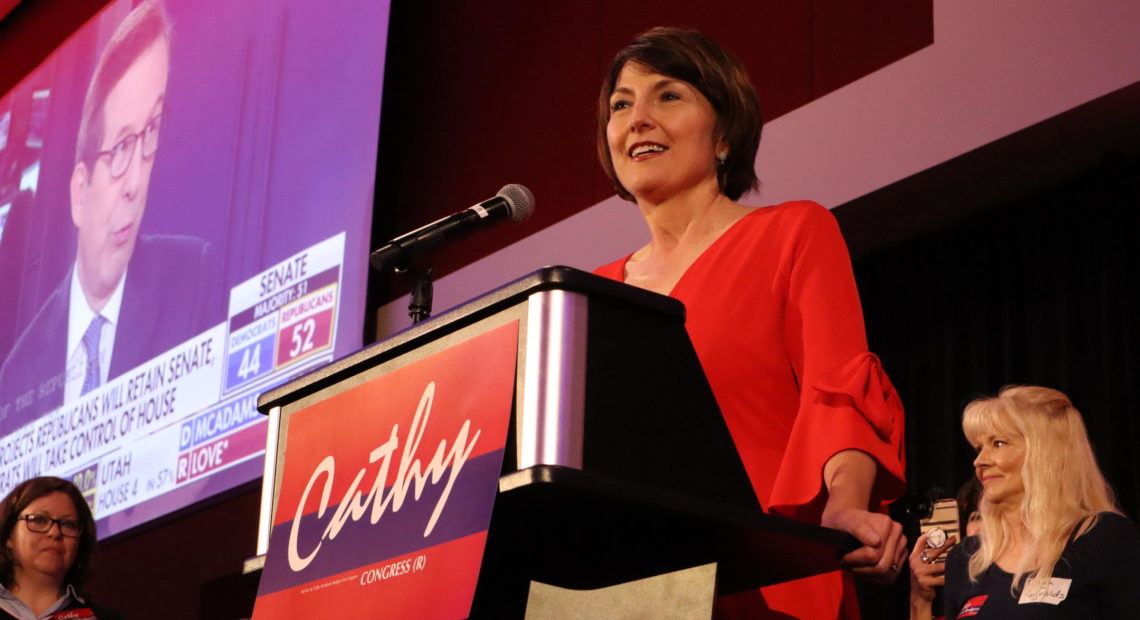 Washington And Oregon GOP Congress Members Vote Against President Trump On Border Emergency
Three Northwest Republican lawmakers parted ways with President Donald Trump Tuesday and voted to block his attempt to fund a border wall through an emergency declaration.
Oregon Rep. Greg Walden and Washington Reps. Jaime Herrera Beutler and Cathy McMorris Rodgers were among the 13 Republicans who joined every House Democrat in passing a resolution to overturn Trump's emergency declaration.
All three faced tougher-than-normal elections last November and have been more apt to stake out independent ground lately. Each has expressed concern that a dangerous precedent would be set if Trump succeeds in diverting money for construction of a border wall after Congress refused to pay for it.
"Despite the lack of progress on border security," Herrera Beutler said in a written statement, "using an emergency declaration to circumvent congressional action — whether Congress is right or, in this case, dead wrong — is a very dangerous path."
She warned that a Democratic president could use an emergency declaration to pursue policies conservatives would not support — such as adopting stringent climate-change rules or tighter gun control laws.
Walden said in a statement that he agreed with Trump's call for additional border security. But he added that the "Constitution grants Congress the power of the purse, not the President."
McMorris Rodgers said in a statement that she was "100 percent in favor of President Trump's wall." But she said that she has long opposed presidential attempts to circumvent congressional authority.
The 13 Republicans joined with 232 Democrats to pass the resolution to overturn Trump's declaration while 182 Republicans voted against it. The resolution now goes to the Senate.
Copyright 2019 Oregon Public Broadcasting