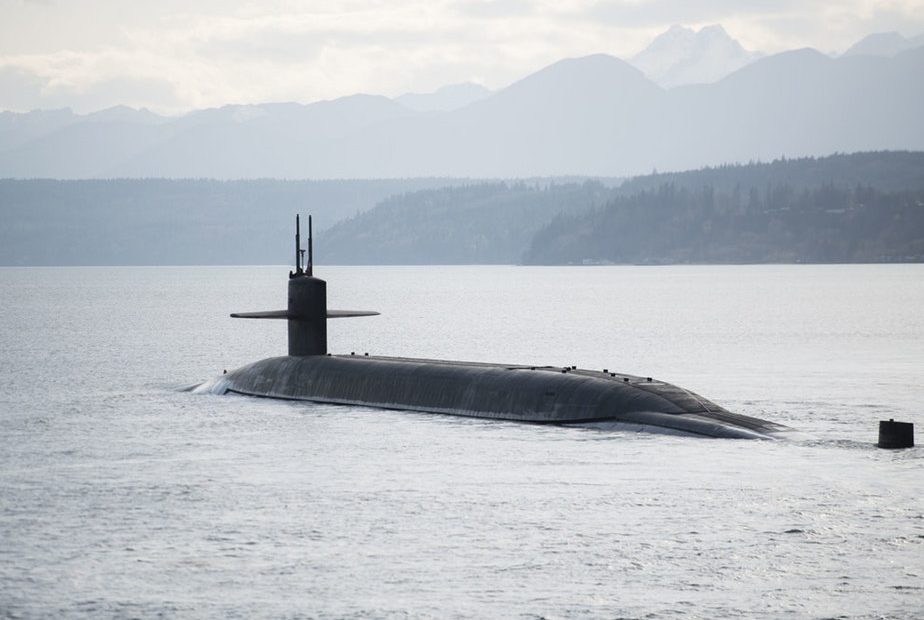 Puget Sound Naval Base Project Among Those Cut By Defense Dept. To Fund Border Wall
A submarine pier in Washington state is among the most prominent projects being cut.
On President Trump's direction, the U.S. Defense Department is diverting money from 127 military projects both in the U.S. and abroad.
The $3.6 billion brought in from those projects will go toward building fences and other barriers on the Mexico border.
One of the most costly is a pier planned for Naval Base Kitsap in Bangor. The Pentagon will divert about $89 million from a planned pier and maintenance facility that was set to get awarded federal money in February 2021.
The base sits in the 6th Congressional District, which Democrat Derek Kilmer represents.
Kilmer said it's not only a bad use of military money, he's also concerned about the effect.
"The project protects the submarines and their crews on their way out to and from the base," he said.
Kilmer said this is a project that "previously had been identified by the Department of Defense as important to the mission," or "mission critical."
On the West Coast, cuts will also hit an Air National Guard facility in Klamath Falls, Oregon and a flight simulator facility in California.
Other high cost projects on the list include a drone facility in New Mexico and an engineering center at the U.S. Military Academy at West Point.
"Regaining money for those projects will be up to Congress, which would have to approve new money to fund them. And the message to the Administration was clear that the House is not going to back-fill any of these projects where the money has been taken to fund the border wall," said Rep. Kilmer.
Kilmer said Democrats will look at ways to prevent the diversion of money. He sits on the House Appropriations Committee, which will reconvene next week.
He said Congress — not the president — is supposed to have the power of the purse.
Copyright 2019 KUOW. To see more, visit kuow.org