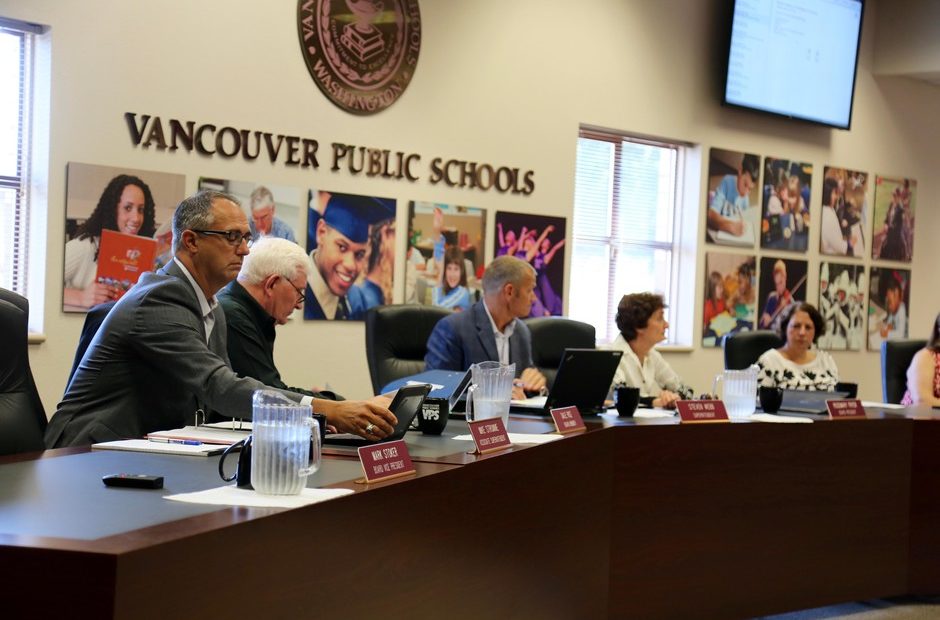 More Than 50 Teachers And Staff Could Be Cut At Vancouver Schools
Vancouver Public Schools says it will need to cut more than 50 teacher and staff positions to help close a $14.3 million budget deficit.
In a statement released Tuesday, the southwest Washington district — which serves 24,000 students — said it needs to eliminate 23 full-time teachers, after forecasts revealed declining enrollment of 458 students next year. The district said it will also need to cut 33 full-time staff and specialist positions as a cost saving measure to make up the remaining deficit. The staffing cuts are expected to save the district about $5.3 million.
The district had previously announced budget reductions of nearly $4 million in central administrative services cuts and is also using reserve money from the ending fund balance. At a school board meeting in January, the district said it was in a hiring freeze for non-essential positions and was halting payment for materials, supplies and travel costs.
In order to meet the reduced staffing, the district will increase classroom sizes by an average of one student in K-12 classes. School leaders are also recommending reductions in school based clerk hours.
"Budget cuts are painful, and they are more acute this year than in anyone's memory," superintendent Steve Webb told the board of directors Tuesday night.
Vancouver Public Schools officials said they're also trying to pay for increased school funding mandated by the Washington Legislature. As part of the state Supreme Court McCleary decision that requires fully funding public education in the state, lawmakers approved a new school funding formula.
Webb has been especially outspoken against that decision, and recently wrote an open letter to the Legislature urging them to adopt a comprehensive set of policy changes, including adjusting the levy caps and revisiting the regional funding formula.
"As I've said again and again, we did not create this situation," Webb added. "Responsibility rests with elected leaders in Olympia who legislated this McCleary mess."
Former Vancouver Public Schools board member Kathy Gillespie said a $14.3 million deficit is a big hole for the district to climb out of. And she believes the timing of the cuts, after a historic education funding package from the Legislature last year, won't be lost on taxpayers.
"In many ways it just defies understanding," Gillespie said. "That we could go from being told that basic education is fully funded, and then, in the very first year of the implementation, face a $14 million cut."
Gillespie said she is particularly concerned about the changing class sizes and positions the district has invested in – like school counselors, nurses and psychologists – not making the cut.
"These cuts are about impacting students directly and impacting the classroom, specifically. They are not benign," she added.
The district also points to collective bargaining with teacher and staff unionsas another reason for the district's financial setbacks. Negotiations for higher pay delayed the start of school for nearly every school district in southwest Washington – and many other districts across the state – this year.
Vancouver Public Schools is not alone in its expected deficit. In a Feb. 15 email, Evergreen Public Schools superintendent John Steach warned staff of an expected 5 percent overall spending reduction and announced that 20 percent of the central administrative staff's positions would be eliminated.
And in Cowlitz County, the Longview School District decided to delay adoption of elementary science materials to make up for a million dollar deficit in this year's school budget created by recent pay raises for teachers and staff.
According to a recent Seattle Times analysis, 191 of the state's 295 school districts are already in the red, and 253 are expected to face a budget shortfall next year.
Vancouver education officials said they will continue to lobby at the legislative level for more funding and say the numbers could change, depending on the final budget lawmakers pass at the end of session. Vancouver school board members asked Vancouver Public Schools chief financial officer Brett Blechschmidt if deeper cuts would continue if a legislative fix isn't found.
"I would characterize it as buying time," Blechschmidt answered.
Copyright 2019 Oregon Public Broadcasting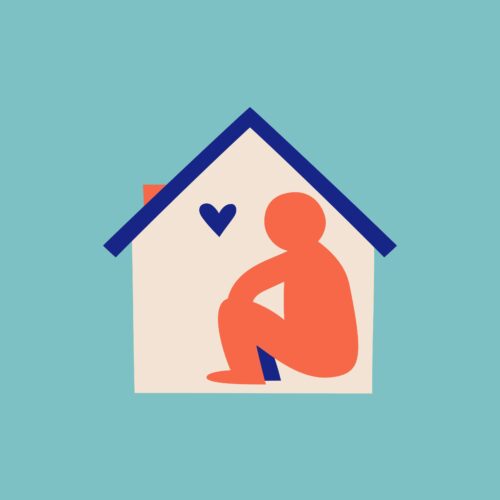 For Jami Pitman, her child's elementary school changed their lives.
Eight years ago, when she enrolled her child in Bellingham Public Schools, they were homeless. Pitman said she sought housing support from the Opportunity Council, an organization that provides a variety of wraparound services. Opportunity Council is part of the county's coordinated entry system. The organization assists folks as housing that lines up with needs becomes available, officials at the Opportunity Council said.
Continue Reading Two districts, the same dilemma: Not enough shelter spaces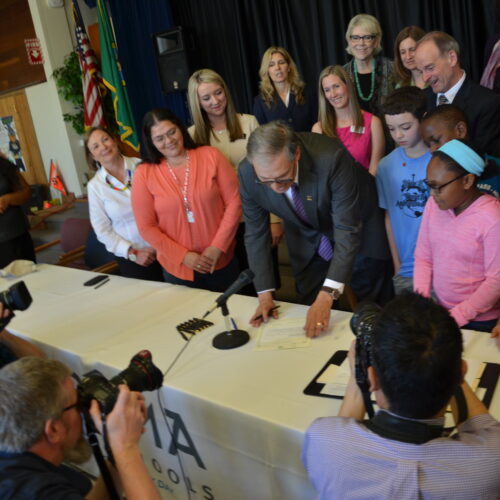 The Tacoma School District has the largest number of students experiencing homelessness in Washington. Month after month, more students and their families are counted as homeless in Tacoma, the third largest city in the state.
"We started the fall at 1,626, and as of the end of April, we're at 2,382," said Taj Jensen, director of Title, Learning Assistance Programs (LAP), and the McKinney-Vento foster care programs with the Tacoma School District. Continue Reading Tacoma schools seek housing resources as district with most homeless students