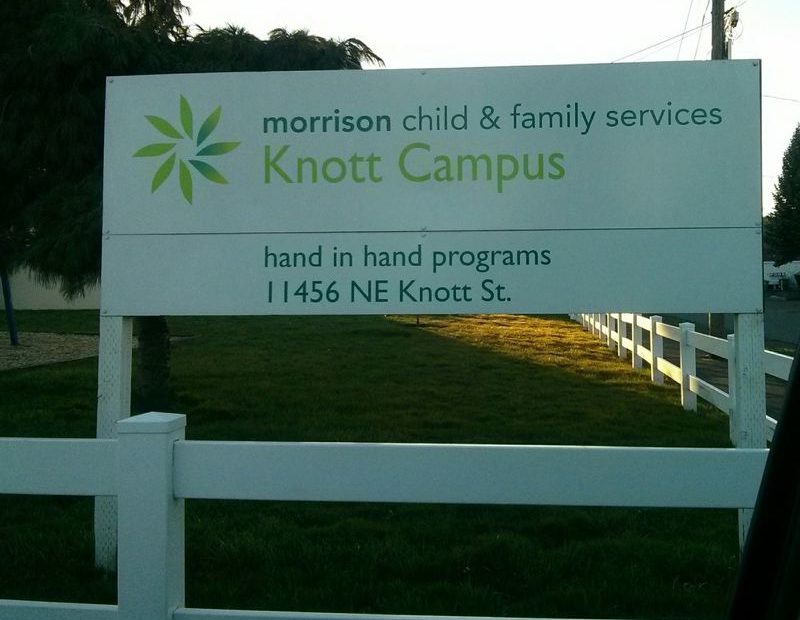 Sexual Abuse Allegations At Migrant Youth Shelters Nationwide Include Several At Oregon Facilities
Correction: This story has been corrected from the radio version to accurately represent the number of cases of alleged abuse reported at Morrison Child and Family Services. Northwest Public Broadcasting regrets and apologizes for the error.
A federal report shows that between 2015 and 2018 there were almost 6,000 reported complaints of sexual abuse at child migrant shelters nationwide. While most cases were abuse between youths, around 170 allegations involved abuse from adult staff.
Documents from the Department of Justice and the Office of Refugee Resettlement, show the non-profit Morrison Child and Family Services (MCFS) in Portland, Oregon handled eight of those reports. Three of those incidents happened at other non-Morrison shelters the youth were previously at. Because staff at Morrison are mandatory reporters, they had to document and file the reports with state and federal authorities.
Five incidents were reported to have happened at Morrison facilities. Incidents included inappropriate physical touching to allegations of relationships between minors and staff working at the shelter.
In an email, a Morrison spokesperson said that in five of those instances, Oregon Child Protective Services was alerted and found no evidence of child sexual abuse.
Documents show that in two of those cases, while Oregon CPS was notified, they did not investigate. Two other incidents in 2018 have no description of the incident or information regarding follow up.
In an email, a Morrison spokesperson wrote they "are not permitted to share any revealing personal details about youth in our care or previously in our care; we are not able to add information to what was released last week nationally." They added that "the State Department of Human Services (DHS) Office of Training, Investigations, and Safety (OTIS) then determines whether to investigate based on that information."
Morrison drew media attention previously as the only organization to host undocumented migrant youth in the state. Three of Morrison's shelters are based in Portland where they can host up to 86 migrant children total. Most of the 13 to 17-year-old youth are from Mexico or Central America who crossed the border alone.
There are an estimated 100 shelters in 17 states nationwide. Many are located in Texas and California along the U.S.-Mexico border. Five of these shelters are in the Northwest according to mapping projects from ProPublica and Reveal.
The federal Office of Refugee Resettlement declined an interview request, but a spokesperson said the office has a zero tolerance policy for all forms of sexual abuse.
The UAC Sexual Abuse Hotline is 1-855-232-5393.
Copyright 2019 Northwest Public Broadcasting