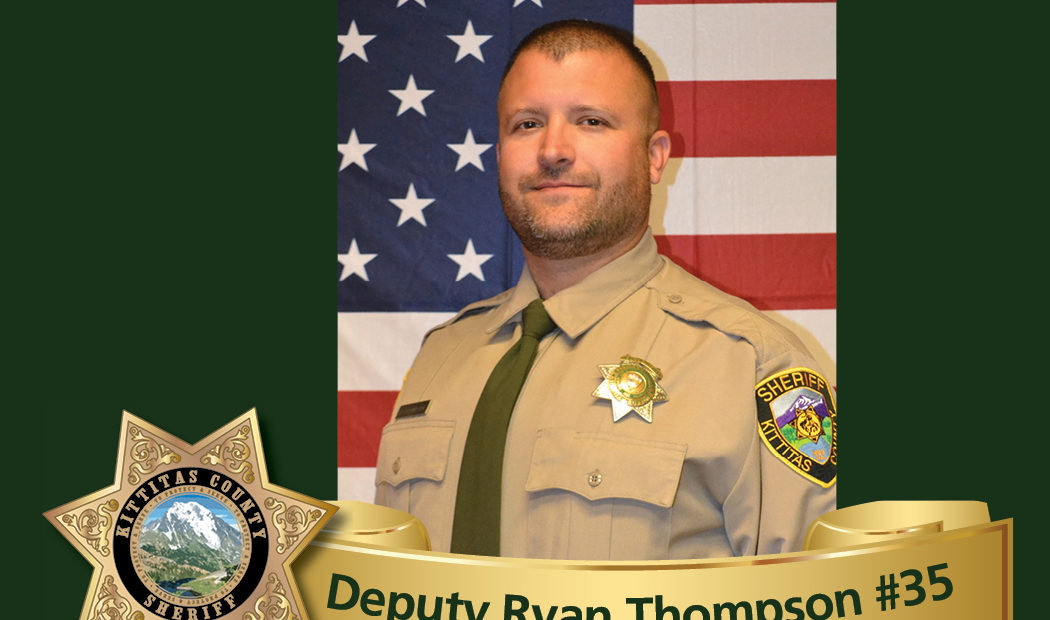 Kittitas County Sheriff's Deputy Killed, 2nd Officer Wounded After Responding To 'Road Rage' Call
On Tuesday night, east of Ellensburg, a firefight ensued between law enforcement and a suspect initially flagged for a driving offense. Kittitas County Sheriff's Deputy Ryan Thompson was killed and city of Kittitas Police Officer Benito Chavez was injured.
Authorities say Deputy Thompson and Officer Chavez responded to what was described as a possible "road rage" driver. The situation became a pursuit and ended in crossfire in Kittitas.
At a Wednesday press conference, Kittitas County Sheriff Gene Dana called it "the worst incident in my 45-plus years in law enforcement, and something a sheriff or police chief hopes never happens on their watch."
A department spokesperson said it marks the first shooting death of a Kittitas County Sheriff's employee. The last time a police officer was killed in the county by gunfire was 92 years ago.
Thompson was 42-years-old and is survived by his wife and three children. He grew up in Walla Walla and was an alumnus of Central Washington University in Ellensburg. He previously worked as a corrections officer and CWU Police officer. He joined the Sheriff's Department in 2013.
Kittitas Police Officer Benito Chavez sustained a gunshot wound to the leg and was airlifted to Seattle's Harborview Medical Center. The 22-year-old began his law enforcement career in Kittitas last year as a reserve officer and graduated from the law enforcement academy earlier this year.
The suspect, 29-year-old Juan Manuel Flores Del Toro, was pronounced dead at an Ellensburg hospital.
The Ellensburg Police Department and Washington State Patrol are leading the investigation.