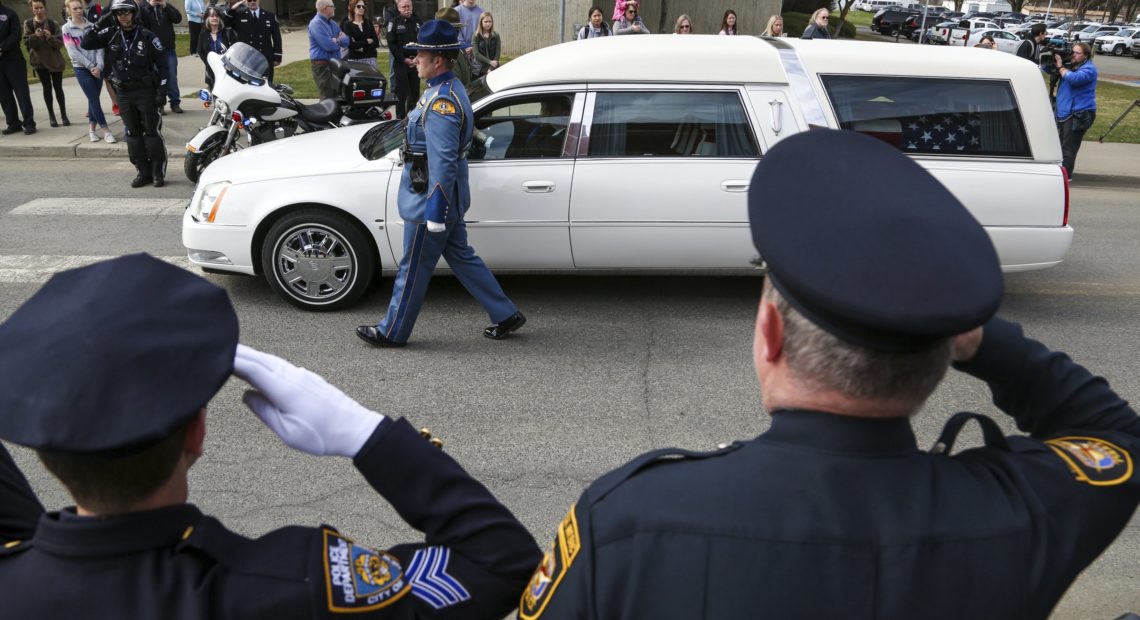 Fallen Kittitas County Sheriff's Deputy Ryan Thompson Honored At CWU
Flags at Washington state facilities were lowered Thursday in memory of Kittitas County Sheriff's Deputy Ryan Thompson. The fallen officer was honored at Central Washington University, from which he graduated and was previously a campus police officer.
The memorial service drew thousands of law enforcement officers, community members and students to CWU's Nicholson Pavilion.
Family, friends and colleagues shared memories of Thompson, including life-long friend Matt Stroe, who called Thompson by his nickname, Rhino.
"My fondest memories I have of Rhino are of him flashing that crooked smile and opening his arms for a big hug," he said. "I would love to have one more hug, even if it meant wrestling, because it would be one more minute with Ryan."
Stroe started a GoFundMe account for Thompson's wife and children, setting a goal of $10,000. It reached over $50,000 last week.
In a previously released video, the Thompson family thanked the community for support.
Stroe, who grew up with Thompson in Walla Walla, remembered his friend as dedicated to fishing and, above all, his family.
"He took the time to enjoy every bit of life and the journey he was on, stopping to find the very best fishing holes along the way," Stroe said. "He loved his family very deeply, and everyone knew it. They were his everything."
Thompson was killed Tuesday, March 19 after a pursuit with a road rage suspect turned into a shootout in the town of Kittitas, east of Ellensburg. It was the first fatal shooting of a police officer in the county since 1927.
Police officers are beginning the procession in Ellensburg. @kxly4news pic.twitter.com/AzaPPIyiBx

— Nikki Torres KXLY (@NikkiKXLY) March 28, 2019
Kittitas police officer Benito Chavez was shot during the firefight and is recovering. He credits Thompson with saving him that night.
The suspect was shot and killed.
Thompson is survived by his wife and their three children.