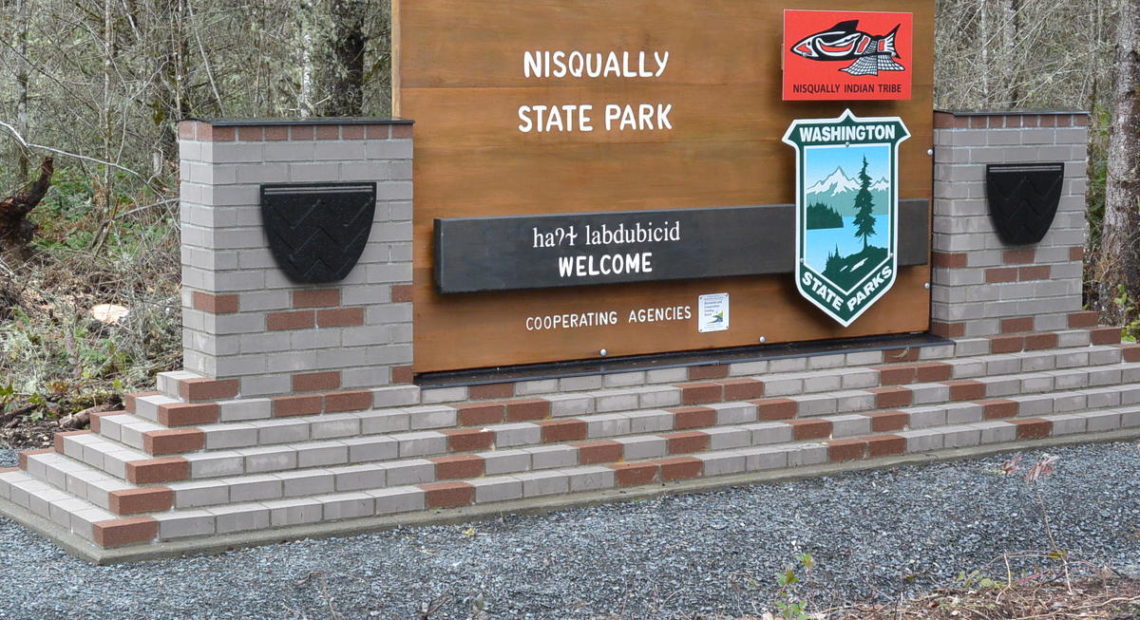 Washington's Newest State Park Is In The Works Along Nisqually River Near Eatonville
Washington is getting its first new full-service state park in many years. The planned park build-out is on land the state owns along the Nisqually River near Eatonville, Washington.
Nisqually State Park will be developed thanks to $3 million included in a state construction budget to be signed into law by Washington's governor Tuesday.
"We're just pleased as punch to move forward on this," said Peter Herzog, assistant director at Washington State Parks. "This is not going to be a typical state park. This is really sort of looking now as a partnership with a Native American tribe that is unlike anything that we have up to this point."
The state parks department acquired the forestland at the confluence of the Nisqually and Mashel rivers beginning in 1990s, but it hasn't had the money to design a campground or viewpoints until now. The 1,300 acres of terrain includes forest, prairie, old logging roads and steep slopes down to the rivers and Ohop Creek.
The parkland holds high significance to the Nisqually Indian Tribe, both as salmon habitat and for its cultural history.
"The Mashel area is very close to our hearts as our ancestral homeland, as the birthplace of Chief Leschi and as critical habitat for salmon recovery," said former Nisqually tribal chair Cynthia Iyall in an earlier statement announcing the partnership.
Chief Leschi was a key figure in Washington Territory times. In 1856, the Mashel Massacre happened inside the present-day park boundaries during the Puget Sound Indian War.
Herzog said his agency and the tribe are collaborating closely on planning and future management of this state park. It could also serve as a gateway to Mount Rainier, which is upriver.
"We think that this is a great stopover and a potential bedroom for Mount Rainier National Park, but in addition, having a real wonderful opportunity to learn about the Nisqually people," Herzog said in an interview.
The $3 million budgeted for the next two years isn't enough to complete the full master plan for Nisqually State Park. In fact, a parks planning document projected that $17 million more would be needed through 2029.
"The overall cost of a park now when you think of it all at once is a pretty staggering number," Herzog said. "We think of these as works in progress over a long period of time."
There is some day-use access already with the opening of a paved parking area just off of State Highway 7 and some hiking and equestrian trails. The University of Washington, Nisqually tribe and Nisqually Land Trust own adjacent or internal land parcels that may be included in future expansion.
The last full-service state park to come on line in Washington was Cama Beach State Park on Camano Island, which opened to overnight visitors in 2008.
In 2013, Oregon opened its newest state park with overnight camping. Cottonwood Canyon State Park is in north central Oregon on the John Day River.