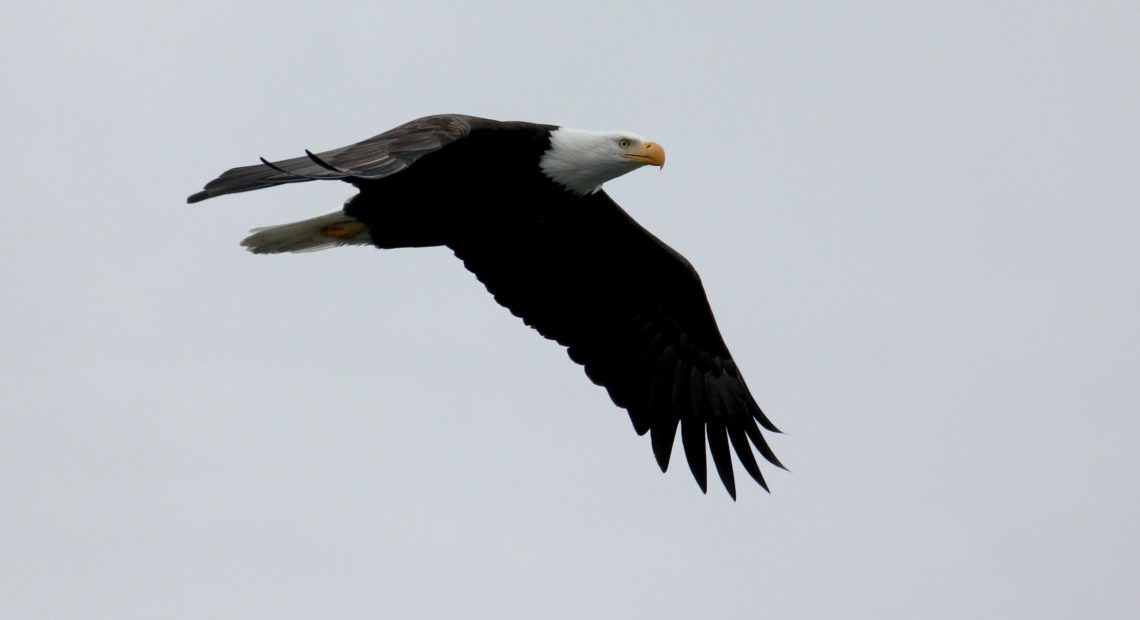 Wildlife Advocates Worry A South-Central Washington Energy Project Will Hurt Birds
A proposed energy storage project in the Columbia Basin is drawing concern from bird advocates. They're worried new water ponds could attract waterfowl and eagles that could then be struck by nearby wind turbines.
The Goldendale pumped hydro storage project would work like a giant battery. Green energy advocates say this type of storage is crucial to getting more renewable power on the grid. The project would be able to store renewable energy for times when the wind isn't blowing or the sun isn't shining — idling wind and solar energy operations.
To do this, two new reservoirs would be built, one high on a hilltop, the other down below. When electricity is plentiful (and its cost is low), water is pumped from the bottom pool to the top pool. Then, when more electricity is needed, water is released from the top reservoir and spilled through turbines to generate electricity.
It's these ponds that concern bird groups and the Washington Department of Fish and Wildlife.
"We do think (the ponds) will attract waterfowl, but to what extent, and to what extent it can be mitigated for — like some sort of deterrent — we just have to work through those measures," said Patrick Verhey, a biologist with the department.
Verhey said the department will work with the storage project developers, Rye Development and National Grid Ventures, to find solutions that would prevent more birds from coming to the area.
The concern is that, once more birds are drawn to the area, they could be struck by a nearby wind farm, one of the largest wind projects in Washington.
The wind turbines are not associated with the Goldendale pumped hydro project.
Verhey said there have been four golden eagle deaths associated with that project, although numbers are likely higher because dead birds aren't regularly searched for and can often be carried away by scavenging coyotes or other predators.
Erik Steimle, vice president of project development for Rye Development, said they've proposed several ways to keep birds and other wildlife away from the ponds. Options include different types of fencing and plastic balls (that have been used to reduce evaporation in reservoirs in California) to cover the top of the water.
"The goal of this project, ultimately, in sitting in entirely on private land and having such a small surface footprint, is to protect the existing environment," Steimle said.
Steimle said pumped hydro projects often deal with these issues, so plans have been in the works to divert birds from the area.
"The other thing, too, is these ponds are really small in comparison to the water resource that is the Columbia River, which is very close by. So for us to put in active features to discourage use of the storage project is a pretty small cost," Steimle said.
To keep elk, deer and other mammals away from the ponds, the company plans to fence in the reservoirs. It also plans to plant annual grasses to revegetate the areas that would be disturbed by construction, instead of trees or bushes that could attract wildlife.
Steimle said a smaller pumped hydro project proposed in southern Oregon has raised similar questions. The Swan Lake pumped hydro storage project is in the middle of the Pacific Flyzone, a major stopover for migratory birds.
In that case, Steimle said, the company is working with the Oregon Department of Fish and Wildlife to discourage wildlife from using the ponds.
In public comments about the Goldendale project, the Columbia Gorge Audubon Society said the area has been designated as an "important bird area" by the National Audubon organization. The Columbia Hills are a key habitat for hawks and eagles, Dave Thies, Columbia Gorge Audubon president, wrote in his comments. Two golden eagles nests are near the project.
That's why it's important to prevent birds from flying into the wind turbines, Thies wrote.
"A huge holding pond behind an earthen dam will only attract more birds into the turbine killzone," Thies wrote.
Verhey says he's "not overly optimistic" efforts to prevent birds from using the ponds.
"I think there are still some tools in the toolbox that haven't been discussed," Verhey said.
Tools like cutting back on how often and when the wind turbines run, he said, although the wind farm owners haven't participated in the early discussions yet.
Verhey said he would like to do some studies before and after the pumped hydro project is built. That would help determine exactly how many birds are in the area and how many more eagles forage there after the two new reservoirs are in place.
"We'll hopefully come to a point at the end that we can prevent turbine strikes on eagles and decrease (bird deaths) there," Verhey said.
Copyright 2019 Northwest Public Broadcasting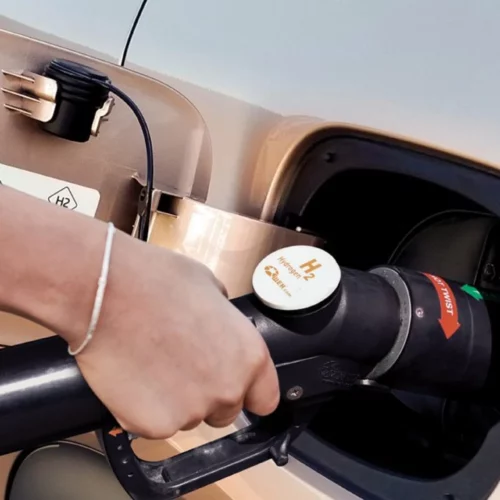 The states of Washington and Oregon have submitted a joint bid to the U.S. Department of Energy to get a share of $8 billion that Congress set aside to launch "Regional Clean Hydrogen Hubs" around the nation. But good luck trying to learn what exactly the bi-state bid entails, other than the safe presumption that at least one industrial hydrogen production facility would be subsidized. Continue Reading Pacific NW 'hydrogen hub' pitch to federal government treated as top secret