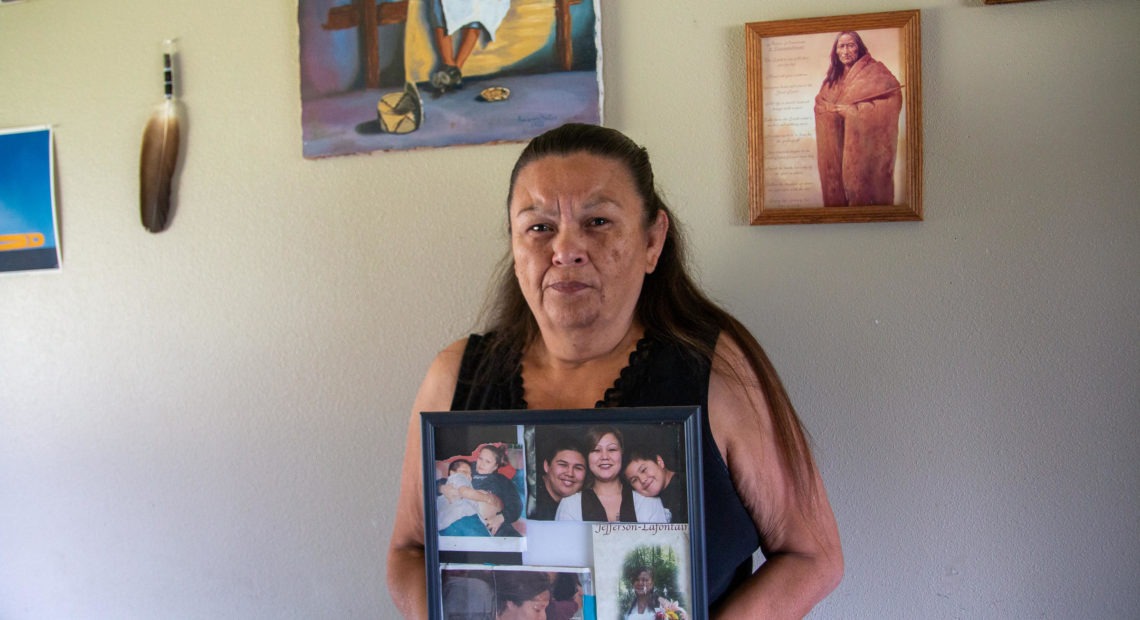 Suicides In Northwest Jails Highlight Risk For Native American Inmates
Editor's Note: This story discusses suicide and may not be suitable for all audiences.
If you or someone you know is contemplating suicide, call for help now. The National Suicide Prevention Hotline is a free service answered by trained staff. The number is: 1-800-273-8255
On Feb. 26, 2014, staff booked Shannon Jefferson into the Whatcom County Jail for a probation violation and failing to appear in court on a fourth degree assault charge.
Twelve days later, Jefferson tied a bed sheet to the window in her isolation cell and hanged herself. She was 36-years-old and the mother of six.
Three years later, on Aug. 9, 2017, police arrested Paula Jefferson for drunk driving and took her to the Whatcom County Jail.
The following day she was dead of apparent methadone intoxication. She was 48 and a mother of four.
Paula and Shannon Jefferson were both Lummi tribal members. They were also cousins.
Their deaths in the Whatcom County Jail highlight two stark realities: Native Americans are disproportionately more likely to be in Northwest jails. As a result, they are also more likely to die in jail. While Native Americans make up less than 2% of the population in Washington and Oregon, they represent more than 4.5% of jail deaths. That's according to an analysis of Northwest jail deaths by OPB, KUOW and the Northwest News Network.
A recent study on Washington jail deaths by Columbia Legal Services, a non-profit law firm, concluded that Native Americans may also die at a higher rate in Washington jails. However, the report cautioned that "the small sample set of Native people who died makes it difficult to draw any conclusion with significant certainty."
The findings reinforce studies that show Native Americans, as the result of generational trauma and discrimination, experience higher rates of incarceration, chronic disease and suicide. In fact, American Indians and Alaska Natives have the highest suicide rate of any racial or ethnic group in the United States, according to the Centers for Disease Control.
Paula and Shannon Jefferson were among at least 14 Native Americans who perished in Washington and Oregon county jails between 2008 and 2018, the news outlets found. Suicide accounted for more than a third of those deaths. Illness was the next most common cause.
"I'll be very frank here: This is an issue of race," said Margaret Severson, a jails consultant and professor of social work at the University of Kansas.
In 2005, Severson co-authored a first-of-its-kind report on American Indian suicides in jail that found Native American inmates "tended to be less candid" when asked by jailers about their physical and mental health, as well as drug and alcohol use. The report attributed this, in part, to a reluctance to answer "intrusive" questions about mental health and the fact a white officer in uniform is an authority figure who"may symbolize longstanding oppression." The report suggested that suicide risk assessments "tailored to the cultural backgrounds" of inmates might be more effective than "one-size-fits-all" screenings.
Standards developed by the American Correctional Association call for jail mental health care programs to take into account "gender, cultural and age issues." But Severson said much more work is needed to address the plight of Native Americans in jail.
"We have not been successful in figuring out what it takes to help Native American people, if they're going to be incarcerated, and maybe a lot of them should not be," Severson said.
Between 1999 and 2014, the percentage of American Indian and Alaska Native jail inmates in U.S. jails nearly doubled, according to the Bureau of Justice Statistics.
Nationally, Native Americans make up approximately than 2% of the population, according to the U.S. Census. In 2014, the last year for which data is available, 3.1% of U.S. jail deaths involved American Indians, Alaska Natives, Asians, Native Hawaiians, other Pacific Islanders and people identifying as two or more races.
Death In Isolation
For Shannon Jefferson, who struggled with drug addiction, the Whatcom County Jail was a familiar place. Records show she had been in and out of the jail 23 times over a 16 year period. Jefferson also had a history of depression and suicide attempts.
But when Jefferson went to jail in February 2014, staff failed to flag her mental health history, according to the family's attorney. She also didn't have access to the medication she'd been taking for depression.
According to a lawsuit filed by Jefferson's family, she was "upset and down on herself" and "very sad" in jail. Four days before her death, a jail nurse referred Jefferson for mental health services. That appointment was supposed to happen within 72 hours. But it didn't.
Then, two days before she died, a fellow inmate allegedly gave Jefferson an "open mouth kiss" and laughed about it. Another inmate reportedly told Jefferson that the inmate who had kissed her had just performed oral sex on another female inmate. In response, Jefferson allegedly struck the inmate.
The following day, March 9, jail staff put Jefferson in an isolation cell while they investigated the altercation. The inmate who had allegedly kissed Jefferson was also placed in an isolation cell nearby where, according to the lawsuit, she "continued to taunt" Jefferson.
The next day, jail staff interviewed Jefferson about the assault and then returned her to her isolation cell. That afternoon, a jail officer found Jefferson hanging. She died about five hours later at the hospital.
The family's wrongful death lawsuit against Whatcom County alleges jail staff failed to provide a basic standard of care and ignored Jefferson's high risk for suicide. In addition, the lawsuit cites poor jail conditions, understaffing and overcrowding as contributing factors to Jefferson's suicide.
"Our goal is to make sure this doesn't happen again," said Ryan Dreveskracht of the Galanda Broadman law firm that represents the Jefferson's family. "I think that if any justice is served, it'll be putting Whatcom County on notice that you need to do better."
Jail Responds
Because of the pending litigation, Whatcom County Jail Chief Corrections Deputy Wendy Jones, said she couldn't comment on Jefferson's death.
But in court filings, Jones said the jail "had no reports concerning any suicidal threats or behaviors" by Jefferson during any of her previous times in jail. Additionally, Jones noted that Jefferson denied being suicidal at booking and again March 6 when she was seen by the jail nurse.
"I find no indications that any of her past behavior while in jail would have served to alert staff that suicidal behavior might be an issue while she was in custody," Jones wrote.
Since 2008, at least eight inmates have died in the Whatcom County Jail – four of them by suicide. At least three of the inmates who died were Native American, according to reports on the deaths.
The Whatcom County Jail, which was built in the 1980s, was built for 148 inmates, but routinely houses more than 200. 
In 2015, Whatcom County Sheriff Bill Elfo told The Bellingham Herald that jail conditions were posing a risk to staff and inmates.
"It is our responsibility to operate a jail in a safe and constitutional manner, and my belief is we're falling very short of that right now," Elfo told the newspaper at the time.
As recently as 2017, Whatcom County voters rejected a ballot measure to fund a new jail.
Dreveskracht, the Jefferson family's attorney, said the Whatcom County Jail is indicative of a broader problem of overcrowding and understaffing in county jails across Washington. While he'd like to see jails address the cultural needs of Native Americans, he said jails need to first ensure the general health and welfare of inmates.
"Right now, we're just not getting the basic care that's needed," Dreveskracht said.
In an interview, Jones, the jail's chief deputy, acknowledged the challenges facing her facility. She also said that as Whatcom County has become more diverse, her staff has become more culturally aware.
"It's taken some old habits … or some older understandings that people had and say, 'we need to re-look at this," Jones said.  
A Mother's Grief
Pictures of Shannon Jefferson adorn the walls of her mother's home on the Lummi reservation near Bellingham. In one photo, two of Jefferson's sons rest their heads on their mom's shoulders as she smiles into the camera.
"Even though it's been five years, it's really hard for me because I have to watch her children grow up without a mother," said Vicky Jefferson, who is caring for four of her daughter's children.
More anguish came in 2017 when her first cousin, Paula Jefferson, also died in the jail.
"All I could think was, 'why?'" Jefferson said. "How many people are we going to lose?" Paula Jefferson's family declined to be interview for this story.
Today, Vicky Jefferson said she especially fears for two of her grown sons, who are struggling with addiction to drugs and have both been jailed recently. She said when a family member or someone she knows is in jail, she has trouble sleeping.
"I worry about tribal members, nephews, nieces, cousins that end up in jails," Jefferson said. "I just want it to be a safe place."
Sydney Brownstone contributed reporting to this story.
Copyright 2019 Northwest News Network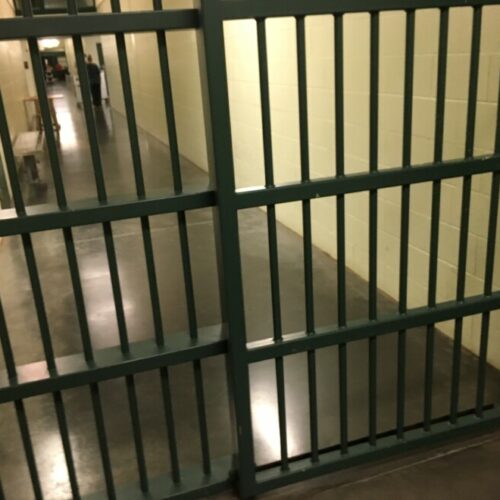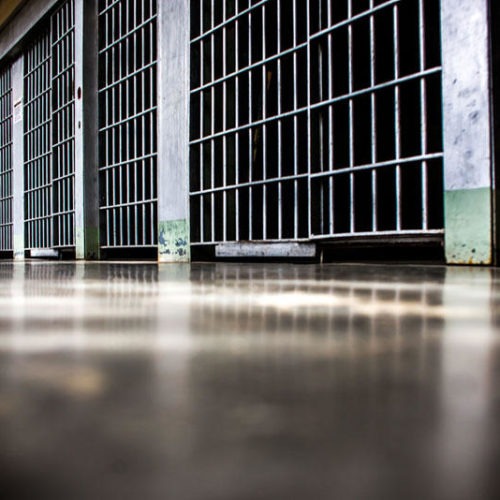 For the second time in less than a year, Washington's Corrections Ombuds (OCO) is warning that the state's prison system needs to do more to prevent inmate suicides. In a 15-page investigation released Monday, the OCO found that two inmates died by suicide in 2020 after prison staff failed to recognize signs of mental distress and didn't follow suicide prevention policies. Continue Reading Suicide Warning Signs Missed At Washington Prisons, Investigation Finds