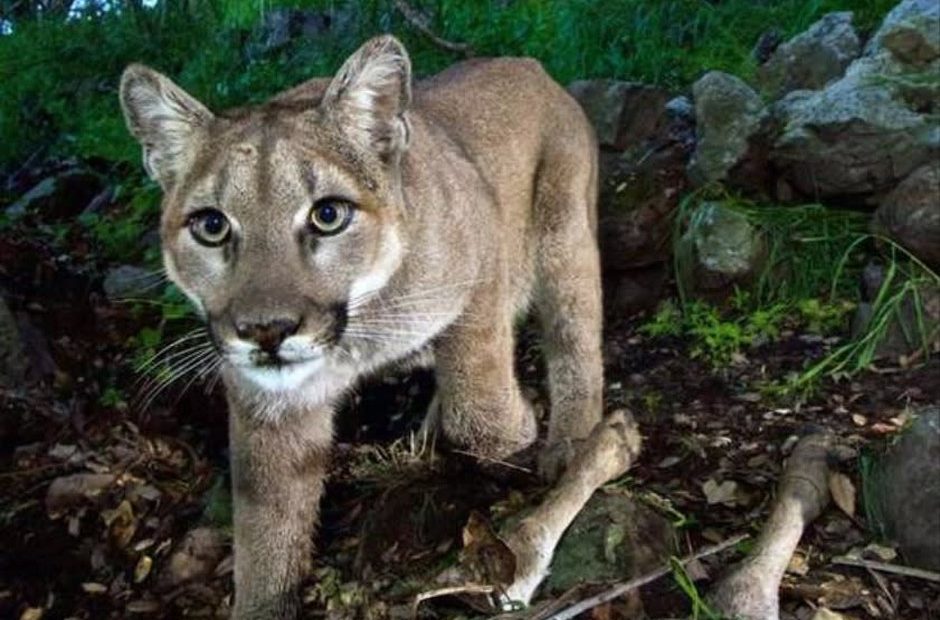 Are There More Cougars In Our Space Or More Of Us In Theirs?
It's hard not to notice that cougars are making it into the news these days. It's also hard to miss how they're getting there: by entering neighborhoods and putting residents on edge.
A cougar was shot this weekend near Cascade Locks in Oregon after lingering near a car, preventing a mother from reaching her infant inside. Earlier this month, a cougar was shot on a homeowner's property near Bridal Veil after killing two goats. Another was seen in the Post Canyon neighborhood of Hood River. And in Sandy, security cameras captured a lone cougar passing through the suburbs. Although not unheard of, it can seem surprising to have so many encounters in a smaller region.
So are there more cougar sightings? Probably not, but theories are emerging to explain the uptick.
Deputy Joel Ives works for the Hood River County Sheriff's Department, which dealt with the cougar in Cascade Locks. He speculated that the Eagle Creek Fire could have driven cougars, which are also called mountain lions, down from the hills. Rob Wielgus, a predator biologist formerly with Washington State University, said that could be a factor in the recent batch of sightings. Wielgus used to work on a project that tracked collared cougars in Washington. Those cougars frequently left areas after a large fire and were found close to town, returning to the woods after a few years.
"The cougars are just following their prey," Wielgus said. "If the prey are displaced into town, then the cougars are going to follow them."
It's also fawn season, Wielgus noted. Cougars prefer to target easy prey, like fawns and other baby animals. But those don't feed the big cats for quite as long as adult animals, so the cats need to hunt more often, making them appear more active in early summer than other times of year.
Although this might seem like a large number of cougar conflicts, it isn't that rare for wildlife officials in Oregon to lethally remove the big cats.
In 2017, there were 462 complaints of problem cougars in Oregon; 175 cougars were killed. In 2016, Oregon killed 169. The number of problem cougars killed in the state has risen steadily since 1992, though most of those cougars were killed for eating livestock, not harassing people. Per ODFW data, the number killed for reasons related to human safety remained relatively steady from 1995-2014.
Still, conflicts have been increasing. Cougar populations have been rising steadily since the big cats were hunted almost to extinction in the 1960s. Today, the Oregon Department of Fish and Wildlife estimates there are more than 6,600 cougars in the state, including kittens. While some wildlife management professionals believe that number is an overestimate, it's undeniable that cougar populations have recovered. In the past, ODFW has blamed increased cougar encounters on this population growth: The more cougars there are, the more cougars will inevitably be forced into suburban areas and into conflict with humans.
But cougars aren't the only large predators on the move. Humans are moving, too, and they're moving into cougar territory.
"When human habitation or recreation is occurring in prey-rich areas, that's where you see the cougars," Wielgus said.
Since 1990, more than 60% of new homes built in Oregon, California and Washington were constructed in what officials call the "wildland-urban interface" — the edge of the woods. Predictably, this is where most, but not all, cougar conflicts take place. Hood River and Cascade Locks both border national forest land, and the cougar in Sandy was seen in a development on the edge of town, also bordering farmland and forest.
People are spending more time outside exploring the woods than ever, too, which means there are more opportunities to encounter the big cats. Backyard tr