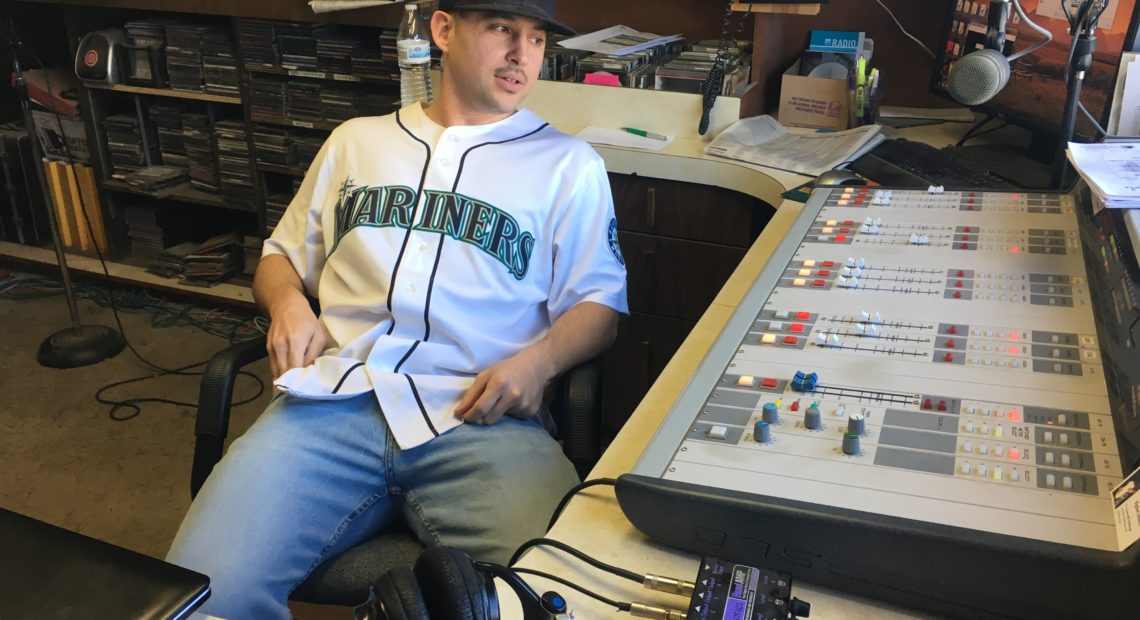 Yakama Nation Radio Station Gets Tuned Back On Air 8 Months After Burglary Knocked It Off
For Native tribes in rural areas, radio can be a lifeline to community.
The Yakama Nation in Central Washington runs its own station. And it's about to come back on the air after an unexpected break,
Typically, if you tuned in to KYNR 1490 AM, "The Voice of the Yakama Nation," you'd hear everything: local high school sports, birthday call-outs, musical guests.
But eight months ago, the station was robbed and the broadcast came to a halt. That left 6,000 tribal members and other non-Native listeners without local news.
"People kept asking, 'When are you going back on air?'" said Reggie George, who hosts an afternoon show. "We said we don't have equipment."
The station has been on computer play-back for the last seven months.
Getting KYNR back on air was tough; first because of the money — the stolen equipment was worth $20,000. The station had to request funds from the Yakama Tribal Council to purchase new equipment.
RELATED: KYNR Is More Than A Radio Station … It's A 'Voice Of The Yakama Nation'
Then there was a struggle to actually get all the equipment there. Most of it was traveling from the East Coast.
But after much anticipation, the "Voice of the Yakama Nation" expects to go back on air this week.
George says they hope to have a ceremony to relaunch the station, this time with new technology and better equipment.
Copyright 2019 KUOW. To see more, visit kuow.org