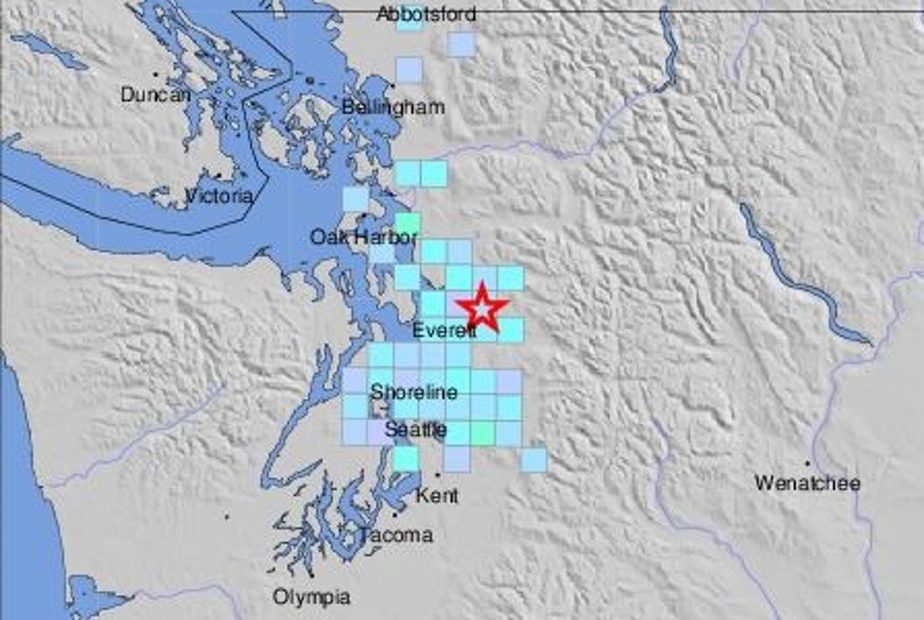 4.6 Magnitude Earthquake Strikes North Of Seattle
BY GIL AEGERTER / KUOW
A 4.6 magnitude earthquake shook the Puget Sound region early Friday.
The quake was centered in Monroe, east of Everett, according to the U.S. Geological Survey's earthquake mapping system.
The quake occurred about 22 kilometers deep at 2:51 a.m., the USGS said. The initial magnitude was 4.7, but that number was adjusted down to 4.6. A smaller 3.5 tremor hit minutes later.
The shaking was felt across the region. In the first 20 minutes after the quake, the USGS received reports from as far north as the Canadian border and as far south as Kent.
No damage was initially reported. In the Seattle suburb of Brier in south Snohomish County, about 14 miles from the epicenter, the jolt was enough to wake people up. Dogs began howling.
KUOW reporter Casey Martin, who lives in Kirkland said the earthquake "started with a solid thud then wiggled for about 15 seconds. My old house creaked like mad."
Twitter lit up with reports of people feeling the tremors.