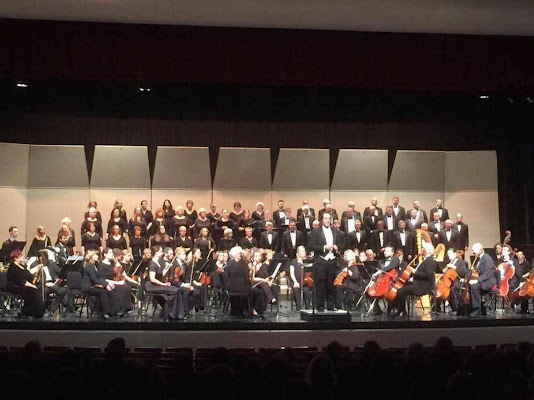 Concert in Pasco To Raise Disaster Relief Funds For Colima in Mexico
A symphonic concert will take place at the Pasco Farmers Market this Saturday evening. The free event brings together the Mid-Columbia Symphony, musicians from the state of Colima, Mexico, and the Washington tenor Jose Iniguez. 
The event will raise awareness about the earthquake that impacted the city of Tecomán in the Colima state region last September 19th. Organizers also want to raise disaster relief funds.
"On behalf of the artists and production crew, we will be playing and singing with more purpose and resolve as we perform for all who have been affected by this natural disaster," said Iniguez according to the City of Pasco website.
More than 75 musicians and performers will be on stage. The concert is also an expression of friendship between the Pasco and Colima communities.
City of Pasco's Economic Development Manager Mike Gonzalez says it honors the Latino Culture.
"It's a collective effort of the Mid-Columbia master singers, the Mid-Columbia Ballet, the Mid-Columbia symphony, and various artists from Colima. We celebrate culture, economic development, and our ties to Colima, Mexico."
Though not officially sister cities, Gonzalez says about 40 percent of Pasco's Latino population have direct relationships with people in the Mexican state.
The City of Pasco,  the Colima-Pasco Friendship Colaboration Association and Tenor Jose Iniguez worked together to make the concert a reality.
The event will be from 6:00 p.m. to 9:00 p.m.
More than 600 seats will be available for the public, but the City suggests people to bring their lawn chairs and get to the market early.
Roads between Lewis and Columbia streets will be closed.