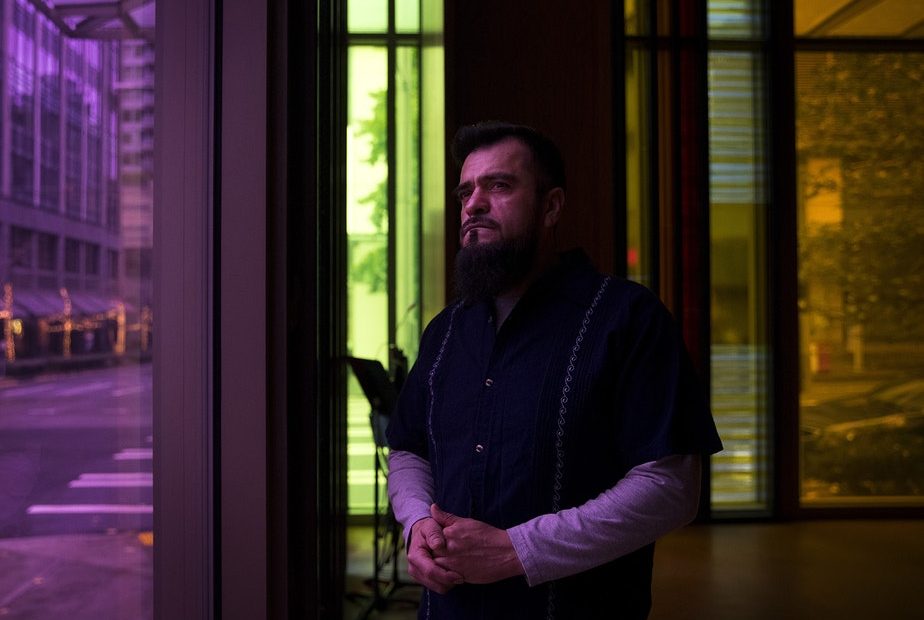 He's Been Living In A Seattle Church For A Year. ICE Detained Him At Immigration Check-In
BY ESMY JIMENEZ / KUOW
An audible gasp came first. Then tears, as Robles' family received news that Jose had been detained.
For over a year, Jose Robles has spent his days in sanctuary at Gethsemane Lutheran Church in downtown Seattle.
Robles is an undocumented immigrant. He has a pending U-visa — that's for victims of a crime. But he's been in U.S. for about 20 years.
On Wednesday, he was supposed to check in with immigration officials on his case. If he wanted a chance to stay legally, he had to show up.
Friends, family, and the community knew there was a very real possibility he would be detained or deported.
Despite a constant drizzle, around 100 people walked with him and his family from Riverton Park United Methodist Church to the ICE office in Tukwila, with posters, T-shirts, and banners of support.
Before entering, Robles said in Spanish: "I'm nervous but I have decided to do this." He wrung his hands and gave a small smile.
"We must have faith. We must keep fighting."
Media were not allowed inside the immigration building but organizers and lawyers gave updates every few minutes.
The community of faith leaders, immigration advocates, and supporters sang quietly as they waited: Paz, quremos paz y libración, en este mundo. Peace, we want peace and liberty in this world, they harmonized.
Suddenly, an organizer came down to talk to the family. They gasped and broke into tears — his wife Susana, his daughter, and their grandchildren were present.
Sandy Restrepo from Colective Legal del Pueblo, and Robles' lawyer, said he would be transferred to the Northwest Detention Center in Tacoma. She said he began to cry when he understood he was being detained but he also asked her to share something with the community: "It's going to be okay."
The crowd began chanting new songs: We are not afraid, we will fight for liberation. We will die for liberation, because we know why we were made.
As they sang, the drizzle intensified to steady rain.
Copyright 2019 KUOW. To see more, visit kuow.org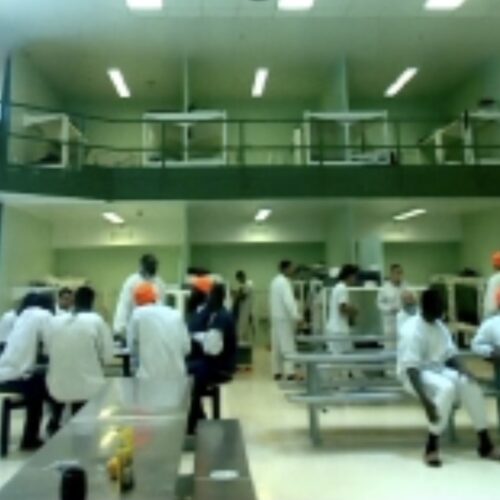 Maria Leónides Pérez's son, Santiago Ortuno Pérez, has been detained in the Northwest ICE Processing Center, also known as the Northwest Detention Center, in Tacoma for a little more than three years.
During his time in detention, Ortuno Pérez has spent at least 10 months in segregation from the general population. He said he's there now, and has been for 51 days, according to a call between him and Maru Mora-Villalpando, of immigrant advocacy group La Resistenica, on Jan. 5.
Continue Reading Washington bill seeks to regulate solitary confinement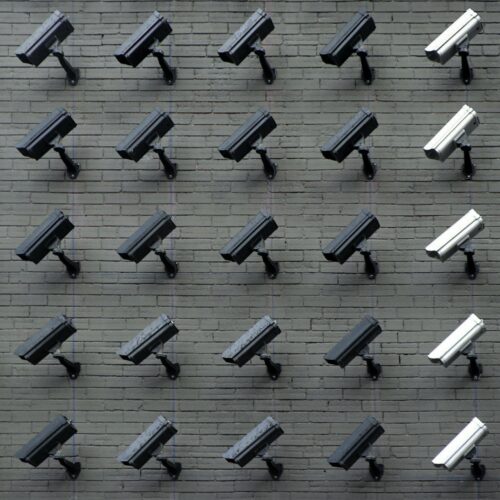 Immigrant-rights advocates are pointing to new findings by the University of Washington Center for Human Rights, raising concerns of how surveillance technology is used in Washington state.
The report argues that sharing of license plate data violates the state's Keep Washington Working Act.
The University of Washington Center for Human Rights analyzed data on the use of automated license plate readers (ALPRs) by state and local law enforcement agencies obtained through public records requests. The report found that these agencies share this data with Immigration and Customs Enforcement and Customs and Border Patrol. Continue Reading New report finds data sharing with federal immigration agencies might violate Washington law