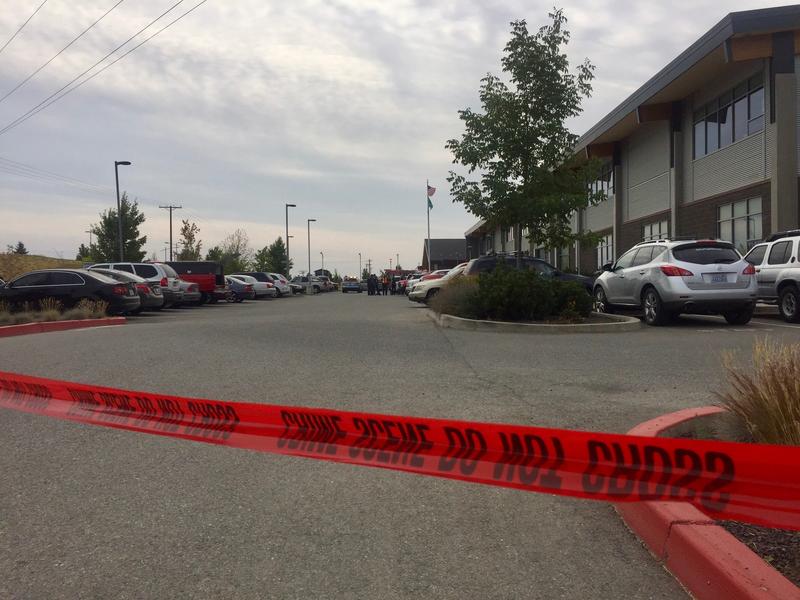 Judge Rules 2017 Freeman High School Shooter Can Be Tried As Adult
A 17-year-old male accused of shooting and killing a fellow classmate at Freeman High School south of Spokane in September 2017 will stand trial as an adult.
Spokane County Superior Court Judge Michael Price ruled Tuesday that Caleb Sharpe is competent to be tried as an adult, even though he was 15 at the time of the shooting.
Price said the preponderance of the evidence shows the teenager meticulously planned the shooting on the second floor of the high school. The judge said the defendant chose that site because he knew there would be a large number of people present.
Over the past week, prosecutors have argued why the shooting that killed 15-year-old Sam Strahan and injured three other students warranted adult charges. The charges also include 51 counts of second-degree assault, accounting for the other students put at risk by the shooting in a school hallway.
Sharpe was 27 days short of his 16th birthday at the time of the shooting. Price noted that, had the shooting occurred a month later, the teen would have automatically been tried as an adult.
Defense attorneys argued Caleb Sharpe was hindered by a learning disability and birth defect that stunted his development. If he were tried and convicted as a juvenile, he would have been released at age 21 without any more supervision required, according to the Spokesman Review.
After Price announced the ruling, dozens of members from the Freeman community lingered in the hallway to talk and console each other.
Caleb Sharpe's attorney, Bevan Maxey, called it a sad day. Maxey said even though his client admitted to deputies the day of the shooting that he was responsible, there may still be a trial.
"You know, it's always possible. He's got a right to a trial and there's a lot of issues that are still in dispute," Maxey said. "I can't really comment on it more than that."
Maxey says his client feels remorse now, even though he admitted to sheriff's deputies on the day of the shooting that he felt nothing emotionally during and after the shooting.
An arraignment hearing is scheduled for August 16.
Contributing: Doug Nadvornick, Spokane Public Radio and Scott Leadingham, NWPB