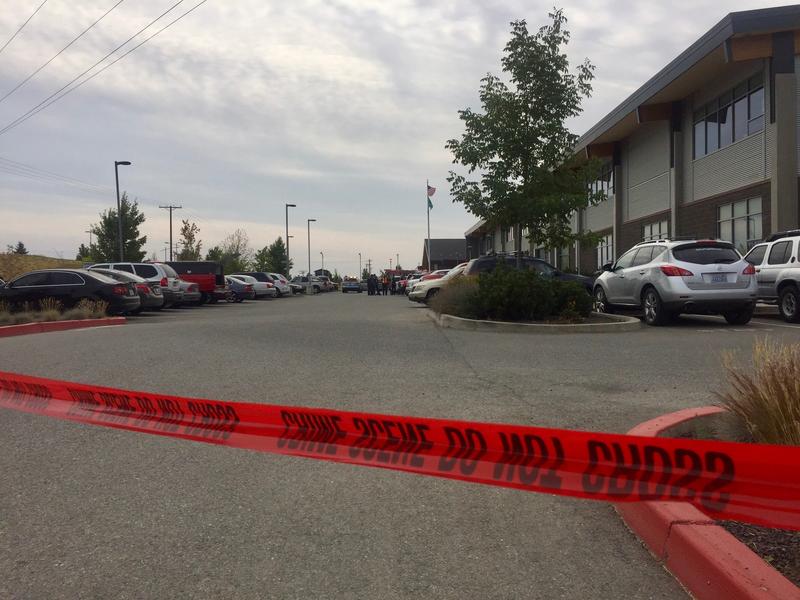 Suspect In 2017 Freeman High School Shooting Pleads Not Guilty
Caleb Sharpe, the 17-year-old who is accused of killing one student and injuring several others in a school shooting in Freeman south of Spokane two years ago, entered not guilty pleas to 55 counts before Spokane County Superior Court Judge Michael Price on Friday.
The 17-year-old Sharpe pleaded not guilty to one count of aggravated first-degree murder, three counts of attempted murder and 51 second-degree assault charges. He's accused of killing student Sam Strahan and injuring three other students at Freeman High School in September 2017.
Price set Sharpe's trial date set for October 7, though the teen's defense attorney, Bevan Maxey, argues that's unrealistic. Bond is set at $1 million.
Last month after a week long hearing, Price ruled Sharpe would be tried as an adult. The teen will be held in juvenile court custody, unless he's released, until he turns 18 on October 10, at which time he would be eligible to be held in the Spokane County Jail. Maxey indicated he hopes Sharpe would be allowed to stay in juvenile custody even after turning 18.
Copyright 2019 Spokane Public Radio