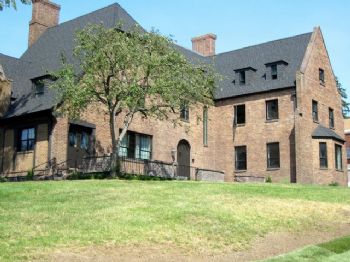 Pullman Police Identify 19-Year-Old WSU Student Who Died At Alpha Tau Omega Fraternity
Pullman Police are investigating after a Washington State University student died at a fraternity Tuesday morning. The investigation is ongoing, but officials believe alcohol was a factor.
Whitman County dispatch received a call at 8:35 a.m., reporting a 19-year-old male student unresponsive at WSU's Alpha Tau Omega fraternity. Police and medics responded, and pronounced the student dead at the scene.
Pullman Police identified the student late Tuesday night as Samuel Martinez of Bellevue.
The Whitman County coroner will make the final death determination. But police are investigating the role of alcohol after interviewing fraternity members at the house.
Pullman Police Commander Jake Opgenorth said like many incidents potentially involving alcohol and college campuses, the possibility of hazing will be reviewed.
"Any time you're dealing with a fraternity, and alcohol, that's always one of the topics that come up," Opgenorth said. "So of course we're looking into that, because we have a responsibility to investigate everything."
Opgenorth said as of Tuesday evening the student's family had been notified.
WSU's Interfraternity Council, which oversees fraternal organizations on campus, said all social activities were suspended for the rest of the semester, which ends next month.
"The Interfraternity Council is extremely saddened to learn of the death of a member of our fraternity community," IFC president Austin Proteau said in a written statement. "We offer condolences to his family and friends."
In September, another WSU fraternity, Sigma Nu, temporarily lost its recognized status during a WSU and national office investigation. At the time, the chapter was "prohibited from hosting, co-hosting, sponsoring or participating in activities with alcohol," according to the WSU Center for Fraternity and Sorority Life.
Copyright 2019 Northwest Public Broadcasting. To see more, visit nwpb.org