Yakima Seeks To Address Hepatitis A Cases In Vulnerable Groups Amid Larger Statewide Outbreak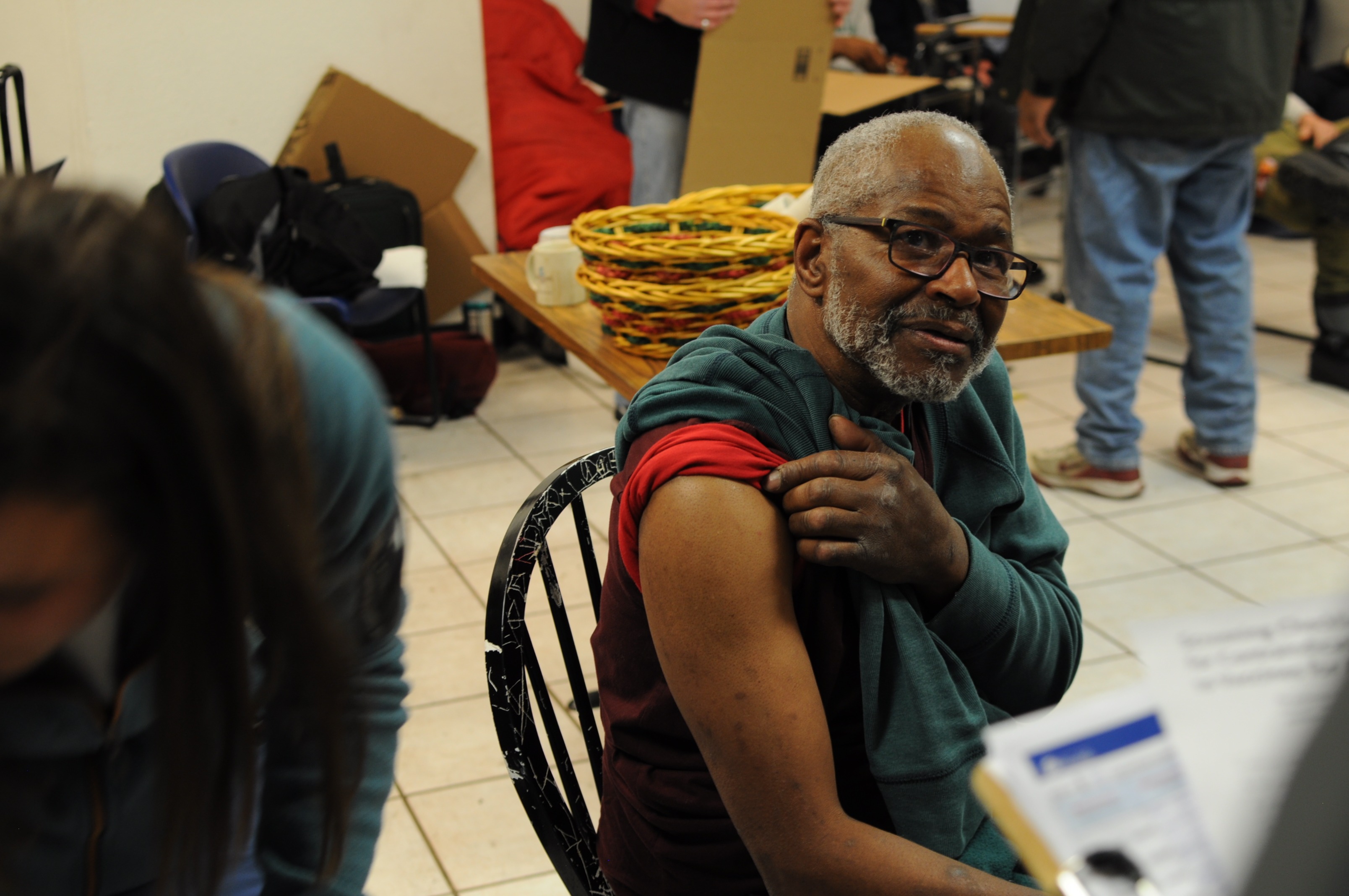 An outbreak of Hepatitis A that's been spreading in Washington state has reached Yakima County. It's expected to grow over the winter, according to the county health district.
The district has confirmed 18 cases of Hepatitis A since declaring an outbreak Nov. 7. The state Department of Health has confirmed 124 cases this year, mostly in King and Spokane counties.
Across the state, 66 people have been hospitalized, and two have died. 
Hepatitis A is a viral liver disease, transmitted through close, personal contact with someone who's infected. That's worrisome in crowded places like the Yakima Union Gospel Mission. 
The homeless shelter rising numbers of Yakima's homeless population as temperatures continue to drop. People experiencing homelessness are especially vulnerable to the spread of the disease, according to Alondra Solorio, medical clinic director at the Yakima Union Gospel Mission. 
"Because they're homeless, they don't have a place to live, they don't have shelter. They don't have access to hand hygiene," Solorio said. "Also, because they're staying in crowded spaces and sleeping with multiple people in one room, that contributes as well."
But the UGM and other shelters are also where county health officials can give out vaccines and educate people about the outbreak, with help from shelter staff and second-year medical students from the nearby Pacific Northwest University of Health Sciences.
"I don't want no surprises later in my life when I could have done something about it tonight," resident Danny Pellum said after he decided to get the vaccine as a precaution for himself and other residents.
"I don't want people around me, you know, falling out dying," he said. "I'm very concerned about it."
Because of Hepatitis A's long incubation period of between two and seven weeks, someone may be infected and spreading the disease without realizing it. That's why health officials are working with Yakima shelters like UGM and Camp Hope to fight it, according to Lilian Bravo, director of public health partnerships at the Yakima Health District.
"We've heard from our partners that if the outbreak lasts less than six months, it would be a success," Bravo said.
Symptoms of Hepatitis A can include yellow skin or eyes, dark urine, pale stool, loss of appetite, fever, diarrhea, fatigue, vomiting, and abdominal pain. The best protection against the virus is a vaccine, according to the Washington Department of Health.
Bravo said that county health workers have so far been able to vaccinate more than 130 people.
"As we've already started this outreach network, in the community we're expecting to be able to vaccinate even more individuals over the next few months," Bravo said.