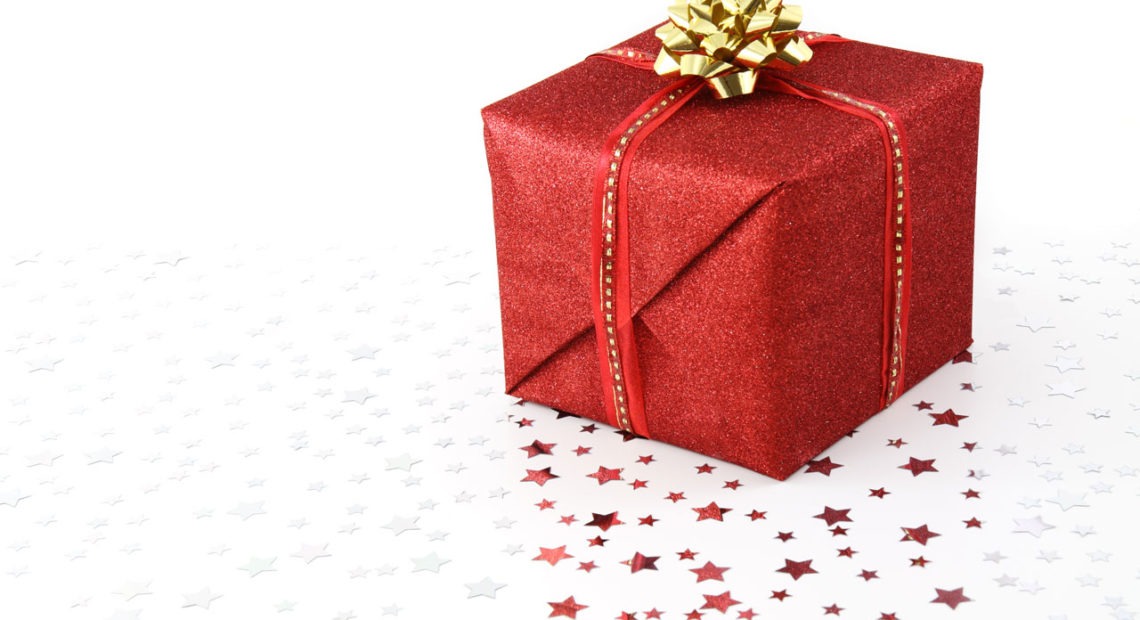 NWPB Holiday Gift Guide For The Discerning Northwesterner
The holiday season arrives. Shimmering lights, lush greenery, cozy sweaters sporting snowmen and reindeer motifs begin to appear. The smell of sweet baked goods wafts through the air. Along with that excitement comes the realization that you still have not completed your shopping. Maybe you aren't even sure what you would like to give your co-worker, cousin or that person you drew for a Secret Santa gift exchange. Here is a list of ideas that will hopefully help you get your list checked off (though make sure to check it twice!), whether gifts for friends, family or even for yourself!
For The Adventurer
Maybe you have a friend who feels most at home when outside: hiking, camping or skiing.
If your loved one enjoys beautiful vistas or mountain hikes and you feel so inclined (pun intended), you could purchase them a National Parks & Federal Recreational Lands Annual Pass. They are $80.00, so they're in the middle-to-upper tier of gifts, but if you know someone with a road trip on their bucket list, this could be, quite literally, just the ticket. If your state allows you to gift passes, a State Park pass could be equally well-received and closer to home for easy use.
You could also get them a pair of wool socks to keep them warm during the chilly months. Other useful items could be a lantern, an insulated thermos, or even a set of campfire mugs to share coffee or cocoa with their loved ones while enjoying the beautiful scenery of the Northwest.
For The Music-Lover
There are so many concerts and productions happening all over the Northwest during the Holiday season and beyond. If you have a friend who loves music or the arts, get them tickets to see something festive and special this season. Or better yet, go together with them and then you can experience it as well! You can discover events on the NWPB Community Calendar.
For The Practical Friend
NWPB listeners, viewers, and people all over the Northwest recently participated in The Great Shakeout — an earthquake emergency test. An emergency kit is a great gift to give someone who likes being prepared, whether they are preparing for an earthquake, wildfire, or snow-mageddon. Some ideas on what to include are a first aid kit, bottled water, dust mask, snack foods, a flashlight and list of local emergency phone numbers. You can even get creative and include other games or fun items in case they find themselves in some need of low-fi fun. You can also personalize the kit for your friend or family members by adding their name to a bag full of the useful items.
For The Foodie
The Northwest has some great food. Purchasing specific items made in your area or something that embodies ingredients found in the region is a good way to show and share your Northwest pride. There are too many delicious foods to list, from Cougar Gold Cheese made on the WSU Campus to MarketSpice Tea which was first created and steeped in Seattle.
Local jams made with local and regional fruits like apples and cherries are delicious. You can also give other gifts featuring Northwest morsels like huckleberries or salmon.
Food is always fitting (and filling) and you are bound to find something in the Northwest to delight anyone's taste buds.
For The Affogato Aficionado
There may be few people specifically devoted to the Italian dessert that features gelato or ice cream "drowned" in a shot of espresso. However, everyone has a friend who loves their coffee (and perhaps you're a coffee lover who can gift this to yourself!). There are various coffees roasted in the greater area, and maybe even within your own town. If you are all about presentation, you can even include biscotti and a mug to make for a brew-tiful package.
For The One Who Wants Nothing
You may have a friend that says they don't want a gift this year. You can still do something thoughtful for them by donating to a charity in their name. You can also invite them to spend some time with you volunteering together in your community. You could also shop together for gifts for those in need. That way you will do be doing something special with your friend and you can both help someone else out, too.
Hopefully you have found inspiration as to what gifts to give your loved ones, family or friends. If none of these fit the bill, simply spend some time with them. That could be the best possible thing you can give them.