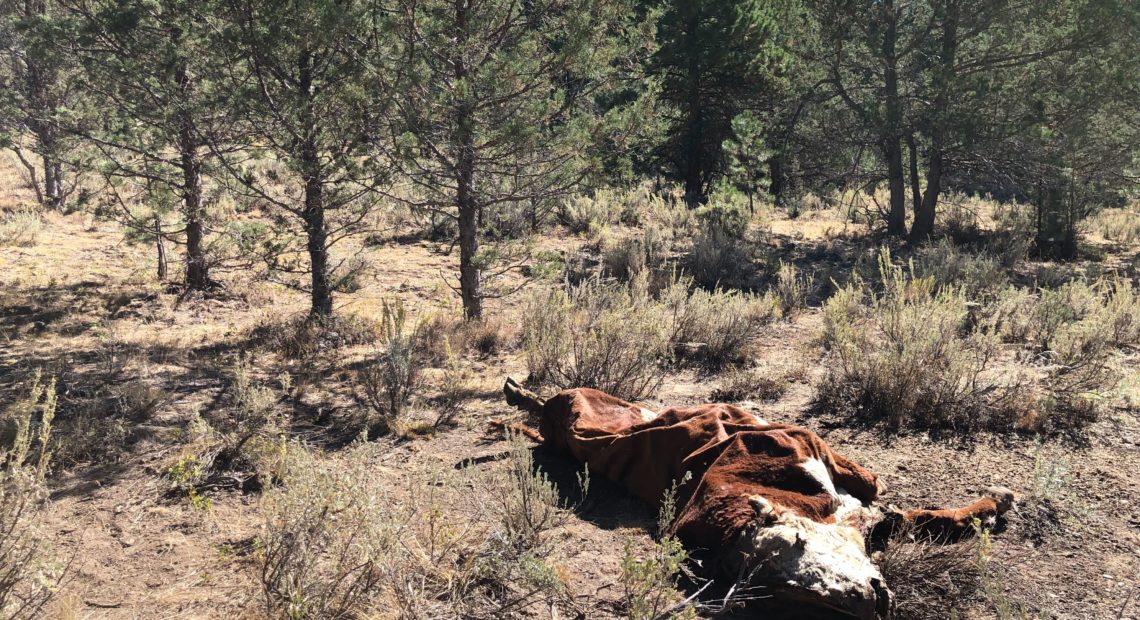 Bundyville, Cattle Deaths, Salmon Return: Looking Back On Uniquely Northwest News In 2019
NWPB's Uniquely Northwest News takes a weekly look at the stories of regional interest, and the reporters who help bring them to us.
As 2019 comes to a close, and 2020 is upon us, we look back on a few Northwest stories we've discussed this year. Indeed, there are many, and many worth highlighting again. Here are three we'd like to revisit as we say goodbye to 2019.
(Watch the full year-in-review episode above.)
Bundyville comes to the Inland Northwest
Season 2 of the Bundyville podcast highlights anti-government extremism in the Inland Northwest, and goes deep on Washington state Rep. Matt Shea. A report to the Washington state legislature is out, and Shea has been ousted from the Republican House caucus for what the report called domestic terrorism and engaging in political violence.
Earlier this year Bundyville host Leah Sotille spoke on the show about anti-government people and groups in the Inland Northwest.
Oregon cattle deaths
Over the summer, cows mysteriously showed up dead in eastern Oregon, and it baffled law enforcement and spooked ranchers. Correspondent Anna King headed to rural eastern Oregon to talk with ranchers and residents about what they found and what why it's leaving them feeling uneasy.
The story was picked up by national and international outlets, and when it ran nationally on NPR.org, it was one of the most read stories on NPR's website not only that day and week, but for the entire year.
Salmon return to the upper Columbia
Salmon are coming back to the Columbia River behind Chief Joseph and Grand Coulee Dams, and that's significant for regional tribes. Right now it's just a test of sorts, to see how the salmon fare in the reservoirs behind that dams that cut off the migration of salmon upstream from the Pacific Ocean every year. Without dedicated fish passages at the two upper-most dams on the Columbia, the culturally significant salmon haven't flourished in the upper stretches of the river for over half a century.
Courtney Flatt was there with members of the Confederated Tribes of the Colville Reservation as the first salmon swam away.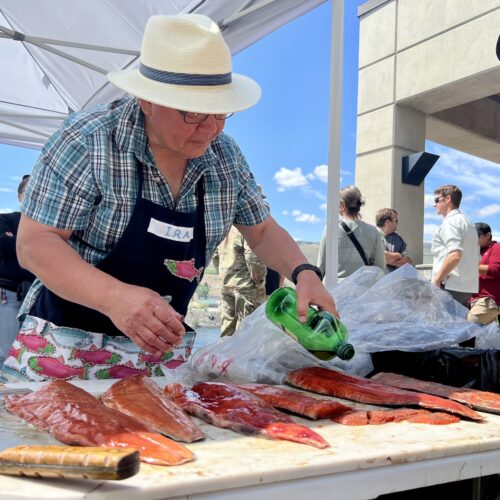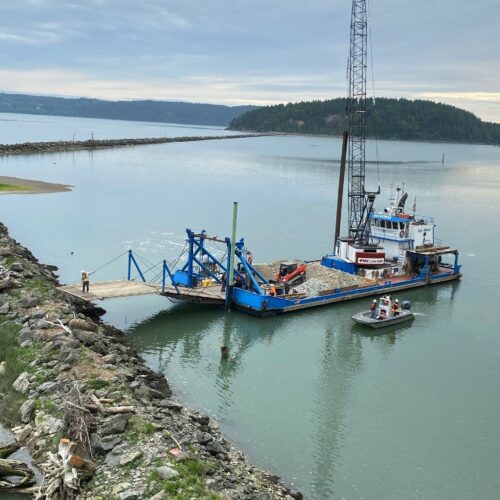 The Army Corps of Engineers began emergency repair work May 22 on a jetty that sits at the mouth of the Skagit River's North Fork, near La Conner.
Crews will use cobble and sediment to essentially plug porous areas of the McGlinn Island Jetty. Those gaps have stranded, harmed or killed out-migrating juvenile salmon this spring, according to a press release from the Swinomish Indian Tribal Community.
Continue Reading Dead salmon prompt Army Corps of Engineers to repair Skagit River jetty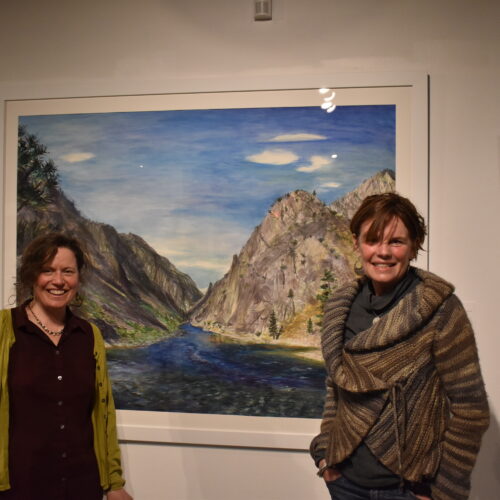 Northwest artists have drawn inspiration from salmon as long as people have walked along the running streams. But, the movement to close four dams on the lower Snake River has some artists, activists and naturalists hopeful that their pieces will not only tug at heartstrings, but also move forward the conversation of salmon conservation and restoration.
Washington Gov. Jay Inslee recently signed budget bills to study removal of the four dams. Activists have been calling for the dam removals in order to preserve and restore salmon populations.
Continue Reading PNW artists' work evokes salmon to educate, inspire change