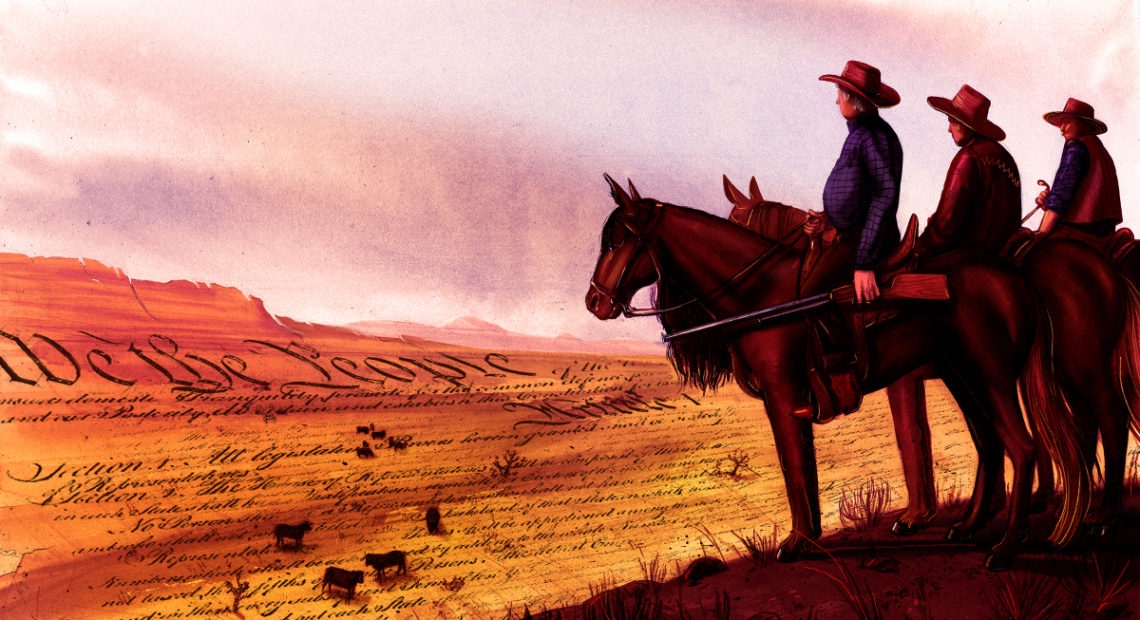 'Bundyville' Tells A Story Of Anti-Government Extremism Set In The Rural West, Says Podcast Host
BY SCOTT LEADINGHAM & ZACHARY GARNER
Early January 2019 will mark three years since the 2016 Malheur National Wildlife Refuge occupation in Oregon. A lot has happened since then.
The leaders, brothers Ammon and Ryan Bundy, were acquitted. A federal judge dismissed charges against them and their father, Cliven Bundy, in a separate case about cattle grazing fees and a standoff at the family's Nevada ranch. And in July, President Donald Trump pardoned the Hammond ranching family whose federal case sparked the Oregon occupation.
Journalist Leah Sottile covered the occupation and its aftermath, and this year she released a deeply reported podcast about the Bundys – called Bundyville, a collaboration between Longreads and Oregon Public Broadcasting.
Sottile spoke with NWPB's Scott Leadingham about the Bundy family and anti-government movement in the West.
(A tag to their conversation after this was recorded: Ammon Bundy recently said he was stepping away from social media, and said he disagreed with President Trump's immigration rhetoric and treatment of migrants at the border. Leah Sottile talked with Ammon Bundy after that news.)
LINKS:
– Bundyville podcast from Longreads and Oregon Public Broadcasting
CONVERSATION HIGHLIGHTS (edited for length and clarity)
On how she got connected covering the Malheur occupation and why she went deeper:
The very first story that I did about the occupation was about artifacts being dug up there. I kept getting more and more interested and more and more confused by what was going on there. The Washington Post asked me to cover the court proceedings when the leadership of the occupation was arrested. The more I sat in court, the more questions I had, and the more things I thought weren't being answered in court. One story turned into a bunch of stories. I just had to kind of keep digging.
On how the Bundy's faith in the Church of Jesus Christ of Latter Day Saints (Mormon Church) influenced their actions:
It was always something I had in the back of mind that maybe it was a motivation but didn't know for sure. When I was reporting on the trial in Nevada (from the 2014 ranch standoff), I fell into getting a copy of this book that the Bundys had put together that is a bunch of scripture that kind of reinforces an anti-government perspective. That's certainly not what the LDS faith teaches, but the way the Bundys had kind of combed through scripture to affirm their belief system was what I found in this book.
That kind of opened up a can of worms. I asked them, how much does your faith have to do with this occupation and with the 2014 standoff, and Ryan Bundy told me, "Oh, it's everything" – that's the main cornerstone of all of it.
The Salt Lake City church has said that they in no way support the Bundy's occupation, there's no way scripture says you should stand off with the federal government. In fact, the Church is grounded in whatever country it's set up in, because the Mormon Church is really spread across the globe, that you adh