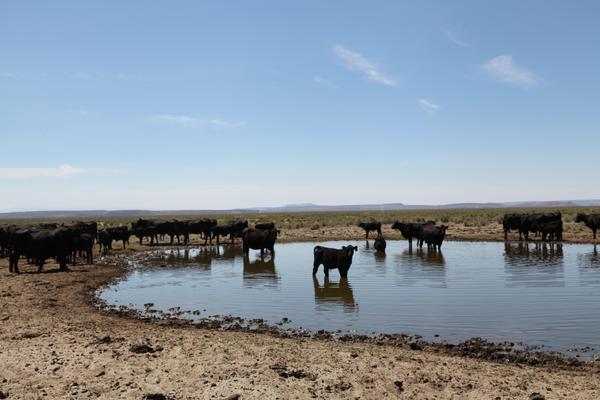 Hammond Family, Previously Pardoned By Trump, Get Back Grazing Rights On Last Day Of Presidency
BY BRADLEY W. PARKS / OPB
The U.S. Bureau of Land Management on Tuesday issued a grazing permit and privilege to two Eastern Oregon ranchers whose imprisonment sparked the armed takeover of the Malheur National Wildlife Refuge in 2016.
With the stroke of Interior Secretary David Bernhardt's pen, restoring Dwight and Steven Hammond's grazing permit is one of the final acts of the outgoing Trump administration. The permit lasts for 10 years.
The Hammonds had their grazing permit revoked after a jury convicted them in 2012 for arson on public lands a decade earlier.
The men went to prison, served time and were released, but the U.S. Department of Justice later ordered them back to prison to finish the mandatory minimum five-year sentence.
That decision inspired protests in Burns, Ore., that devolved into a 41-day armed standoff at the Malheur refuge. A jury later acquitted leaders of the takeover, including brothers Ammon and Ryan Bundy.
Then-President Donald Trump pardoned the Hammonds two years later.
The BLM proposed restoring the family's permit on New Year's Eve 2020.
The family's lawyer sent the following statement via email:
"The Hammond family wishes to extend their sincerest appreciation and thanks to the many individuals and organizations who have supported them, their livelihood and the agricultural industry as a whole. They look forward to helping manage the natural resources in a responsible and productive manner. Everyone's efforts have truly been a blessing."
Before issuing a permit like the one awarded to the Hammonds, the Bureau of Land Management must evaluate several factors, including whether the applicants have been good stewards of the land and have complied with past grazing permits.
Environmental groups have opposed the reissuance of those permits, saying the arson conviction and previous revocation of grazing permits indicates the family is, in fact, not in good standing with the federal government.
"It's corruption, down to the fact that they raced through the weekend to get this rubber-stamped before the inauguration," said Paul Ruprecht, Nevada-Oregon director for the Western Watersheds Project, in a press release.
Copyright 2021 Oregon Public Broadcasting. To see more, visit opb.org