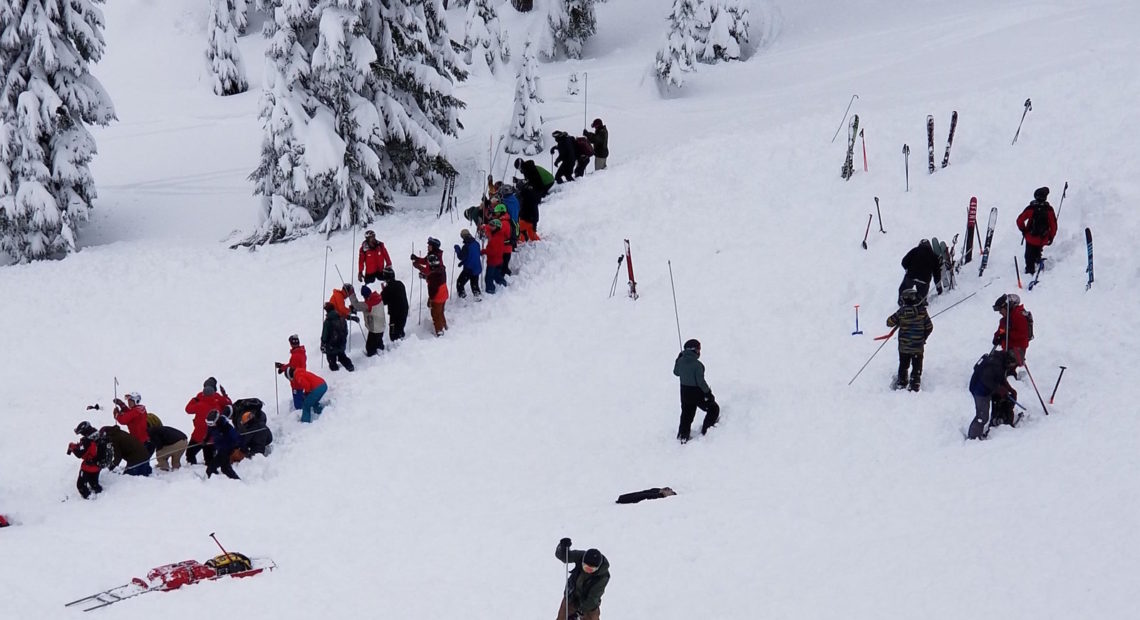 3rd Deceased Victim Identified In North Idaho Avalanche At Silver Mountain Resort
Updated Jan. 10, 2020 at 4:22 p.m. with identity of third victim
BY SCOTT LEADINGHAM & STEVE JACKSON
Searchers have located the body of a third person killed in an avalanche Tuesday at Silver Mountain Ski Resort in Kellogg, Idaho.
Six people were found in the initial search Tuesday, two of whom died.
But then Wednesday morning the resort got a call from the family of a skier who they said hadn't been in contact. Staff found the person's vehicle in the parking lot, and confirmed they had been in the area of the avalanche. Rescue personnel from Shoshone County Sheriff's Office came again on Wednesday.
On Thursday, a helicopter from Whitefish, Montana-based Bear Air search and rescue came to Silver to assist in search operations. Silver Mountain remained closed remain closed Thursday as the search continued.
The two Spokane-area skiers initially confirmed to have died Tuesday are 58-year old Carl Humphreys and 48-year-old Scott Parsons. On Friday, authorities identified the third victim as 33-year-old Dr. Molly Hubbard. She recently completed a residency in neurosurgery from the University of Minnesota and was working at Oregon Health and Sciences University.
Search and rescue teams from Kootenai and Shoshone counties, as well as a FEMA disaster team, and ski patrol members from other ski resorts took part in the search.
The avalanche occurred on an area of the mountain called Wardner Peak. It's a popular spot for expert-level skiers that can only be accessed by traversing from the top of a nearby chair-lift. It's significant because the area is relatively easy to access and is considered in-bounds for the ski area, meaning it's patrolled and has avalanche control done on it. And it empties out onto terrain where intermediate-level skiers would be on groomed runs. Recently, the area where the avalanche occurred was off limits due to hazardous conditions and minimal snow.
The Spokesman Review's Eli Francovich interviewed a survivor who recounted how the group began their run on Wardner Peak, and the avalanche that followed.
"The reason I'm here is because (rescuers) were so quick and so responsive and worked so well as a team," Bill Fuzak told the Spokesman. "That's what blew me away. The community of skiers and riders that came together to help us so quickly."
Friday, Jan. 10, is supposed to be the mountain's annual anniversary, called Jackass Day, to celebrate its founding – where lift tickets are only $12 and cake is served to mark the occasion. It's unclear whether that will happen now.