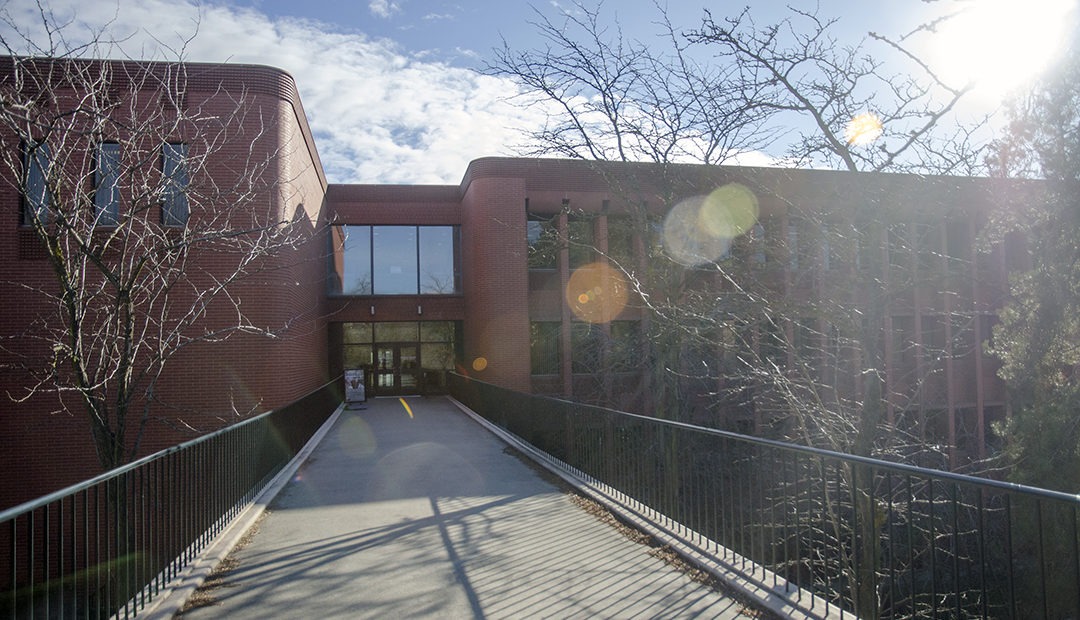 Mitzi Montoya Left Job As WSU's Provost After 2 Months. Newly Obtained Emails Shed Light
Originally published by the Whitman County Watch on Feb. 10, 2020. Re-published by permission.
Newly released emails show Washington State University's former provost described receiving sexist performance assessments and other institutional pushback just days before she stepped down in September.
Mitzi Montoya, who built her career in part on advancing leadership opportunities for women, served as WSU provost and executive vice president for less than two months. Montoya wrote an email titled "Concerns" to WSU President Kirk Schulz on Sunday, Sept. 22, after a consultant had shared the recent performance evaluations.
"I learned that there are major concerns about me," Montoya wrote to Schulz. "I need a personality transplant, I need to be more feminine and conforming in my communication style, and I need to be less intelligent."
Reporting directly to the president, the provost acts as the highest-ranking academic officer for the university, overseeing teaching and research statewide. The Office of the Provost also manages admissions, tenure, libraries and other scholarly operations.
Story continues below
ABOUT WHITMAN COUNTY WATCH: Started and operated by journalist Jacob Jones, the Whitman County Watch is a news and accountability project, described as an "experiment in public transparency — intended to expand access to information on government policies and practices through the use of reporting, records and community dialogue." Learn more and consider supporting the independent accountability journalism of the Watch here.
Montoya took over the position on Aug. 1, launching into several initiatives and exploring how the university might restructure its regional campuses to clarify management authority as well as funding. Emails indicate chancellors leading WSU's branch campuses opposed some of the potential changes — with apparent backing from Schulz.
"[The consultant] also indicated that you said there will be no changes that affect Chancellors in any way," Montoya continued in her email to Schulz. "You wrote and confirmed this for one, so I trust she was accurate in her statement for all. It seems I need to quickly stop a lot of projects."
Whitman County Watch obtained this email and other correspondence through a public records request, which did not include emails sent by Schulz.
Earlier that day, Montoya had a lunch meeting with consultant Jean Frankel of Florida-based Ideas for Action who provided the written assessments on job performance. In 2018, WSU hired Frankel on a more than $400,000 contract to guide strategic planning efforts and coach senior administrators.
"I was going to write and ask if we could talk about the concerns [Frankel] relayed about me," Montoya continued to Schulz. "But I think the conclusion is that I am not a fit for what you need here."
After this email exchange, Montoya continued to schedule meetings and send updates on Monday and Tuesday. On Wednesday, Sept. 25, Schulz informed the regents that Montoya would be returning to faculty, and Montoya approved the public statement distributed the following day.
The announcement surprised deans and other university leaders who typically learn about changes of this magnitude before the official announcement. Schulz also sent regents a list of talking points including:
• While Dr. Montoya is a highly capable leader, it has become clear that she and President Schulz have significant differences in the direction of the Washington State University System.

• A President and Provost need to be in close alignment in order to function as a team. Dr. Montoya and President Schulz both agree that it would be in the best interest of WSU if she stepped away from her role as Provost.
Montoya declined an interview with Whitman County Watch, referring any comment to university communications. WSU spokesman Phil Weiler also declined an interview request, instead emailing a timeline of Montoya's job duties and titles since she joined the university.
The WSU president met with faculty in Oct. 3 to take his first public questions on the matter. Schulz said he and Montoya had mutually agreed to keep aspects of the decision private, but he admitted he had perhaps not spent enough time with provost candidates to ensure success.
"Obviously, I did not do that as well as I needed to," he said, also acknowledging the efforts faculty put into the search. "That's always disappointing when that doesn't work out."
(In an email at the time, Montoya called Schulz's meeting with faculty premature, based on "advice of counsel.")
Faculty talked to the president about whether he feared the failed hire would raise doubts about WSU's leadership or his support for women. Schulz highlighted the other women he had added to his cabinet during his three and a half years as president.
"[But] am I worried about the message that is sent out there? Absolutely," he added. "If I said no, you ought to worry that I was naive."
WSU operates a main campus in Pullman as well as smaller campuses in Spokane, Tri-Cities, Everett and Vancouver. A Global Campus program provides online courses. Administrators have continued to discuss approaches for clarifying authority and funding across the system. As provost, Montoya repeatedly called out power struggles between campuses as a major obstacle to future growth and success.
"The root cause of our problems," she wrote in an email to one vice provost, "is that we have misaligned governance, misaligned control of budget and competing administrations. … As a result, we do not invest in people, programs or facilities strategically. Our investments are driven by internal politics and conflict, neither of which results in strategic coherence."
In another email to a former colleague, Montoya outlined her efforts to launch a Corporate Engagement Office for partnering with regional businesses. She described the process as a "cluster."
"Like most things here," she wrote, "it is completely disorganized with Chancellors and VPs all fighting for control."
In speaking with faculty, Schulz also acknowledged the ongoing need to evaluate WSU's campus structure. He has appointed a committee to review the university's Executive Policy 29, which outlines authority and responsibilities across campuses.
"The overt conflicts that have come out and been talked a lot about recently," Schulz said, "I think have certainly shone a light that we've got some issues we've got to deal with."
Faculty representatives have questioned whether the university should hire another provost until it has finalized how the position fits into any new governing structure. Some of those discussions may play out during the strategic planning process. The university released a draft strategic plan last week.
Records show WSU hired Frankel and Ideas for Action to guide strategic planning effort throughout last year. Frankel's contract states she would facilitate key conversations, solicit feedback from stakeholders and coach administrators. Frankel did not respond to an email request for comment.
The day after meeting with Frankel in September, Montoya thanked her via email for sharing the reports. Montoya then asked about a book called, "In Defense of Troublemakers: The Power of Dissent in Life and Business," which emails show Montoya had recommended to many in WSU leadership.
"I was wondering if you've had a chance to read the book I shared about the power of dissent?" she wrote to Frankel. "It would be great to discuss both readings together next time we meet. I can resend the link to the book, along with the cliffsnotes/summary, if needed."
WSU records list payments of at least $306,900 to Ideas for Action through May of 2019 with several months still on the contract. Emails also show WSU approving travel reimbursements to the consulting firm for first-class airfare and limo service.
A newly convened Provost Search Committee recently issued a new job description for the position. The 20-page listing outlines a number of challenges, including the effort to restructure the university. The new description also notes the updated role of Spokane Chancellor Daryll DeWald, who became Vice President of Health Sciences in July with parallel authority to the provost over health colleges — after Montoya was hired, but before she officially started.
The university plans to use the same search firm — Isaacson, Miller — as the first provost search. The firm previously brought Schulz and several other senior administrators to WSU. Running such searches often costs universities more than $150,000.
Schulz said the university would not pay the full provost search fee again because the firm's previous contract requires it to conduct any repeat search within a year for just the costs of travel.
Faculty leaders announced last week the firm had gathered a preliminary list of candidates, including some already working at WSU. The search committee plans to hold off-site interviews at SeaTac airport in March with hopes of inviting final candidates to campus in April.
WSU previously saw a provost step down after just seven weeks in 2008 when Steven Hoch reportedly left following a shoving match with another administrator. WSU moved Hoch to teaching at the Tri-Cities campus where his contract allowed him to continue collecting most of his provost salary indefinitely. State records list Hoch's annual professor salary as $266,600 as of 2018.
Faculty leaders recently reported Montoya's contract states she would return to a salary on par with others in her department after a year. Since leaving as provost, she was also named special assistant to the dean of the Carson College of Business.
Whitman County Watch obtained these records via multiple public records requests going back to April 2019. Several related records requests remain pending with the university and the attorney general's office. We will publish any necessary updates when those documents are released.
NOTE: WSU holds the broadcast licence of this station, though NWPB is editorially independent.