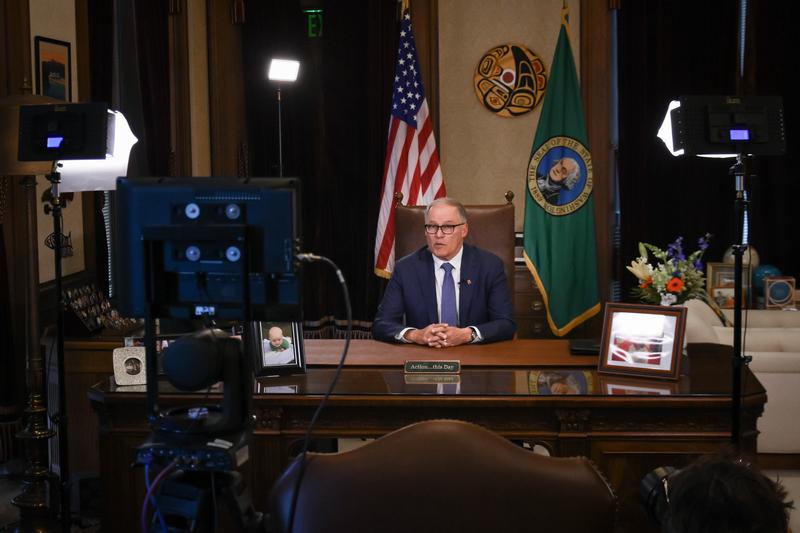 Governor Says Washington 'Stay-At-Home' Order May Be Extended Beyond Initial 2 Weeks
BY LIZ BRAZILE / KUOW
A state order compelling Washingtonians to stay home unless they are partaking in essential work or life activities is now fully in effect until midnight on April 6. (The non-essential business closure lasts until midnight on April 8.)
But Gov. Jay Inslee says people should prepare to stay home for even longer, as officials work to flatten the COVID-19 curve.
Inslee said during a Thursday morning press conference that officials believe mandatory business and school closures have helped mitigate the rate of coronavirus infections, particularly in King, Snohomish, and Pierce counties.
QUICK LINKS:
–What Businesses Are Considered 'Essential'?
–Guidance For Construction Industry
–What's Open And What's Closed In Washington?
Despite this, he added, Washingtonians should expect to see an extension of the state's unprecedented stay-at-home order.
"We cannot let up on this virus, even if we get to a point where there's continuation of reducing the rate of increase," Inslee said, adding that the goal is to see the number of COVID-19 cases drop on a weekly basis.
"But the fact is we have to, we have to hammer this until we can be assured that will not spring back up," he continued. "And so we will not be able to be confident that we can release some of our joint efforts in the state until we're very confident of that."
Inslee pointed to a need for expanded testing capacity amid the efforts to understand how COVID-19 is moving through Washington, and to evaluate the state's response.
"We need testing — pervasive testing — before we'll be able … to return to normalcy in our state," he said.
More than 31,000 COVID-19 tests have been conducted across Washington state so far, according to the governor. But state officials are calling on the federal government to help procure more testing materials.
Inslee also asserted that Washingtonians are not on lockdown under his stay-at-home order.
"You can leave your house for a walk, you can go for a drive, you can do things essential to your livelihood for these essential industries," he said. "We do want you to limit those activities in ways that make common sense, however."
Copyright 2020 KUOW. To see ore, visit kuow.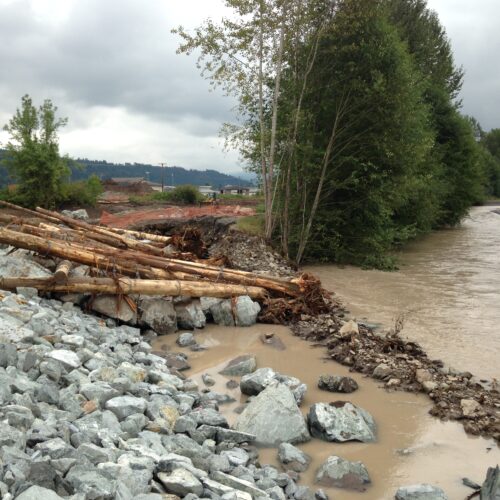 Washington Rep. Steve Tharinger of the 24th district became intimately acquainted with levee setbacks when he discovered the levee protecting his house on the lower Dungeness River was not only not protecting his house, but harming the ecosystem too.
"I sold my house and the five acres in a barn we had, so that we'd have more room to move that levee back and give the river more room," Tharinger said. Continue Reading Rethinking levees to reduce flood risk