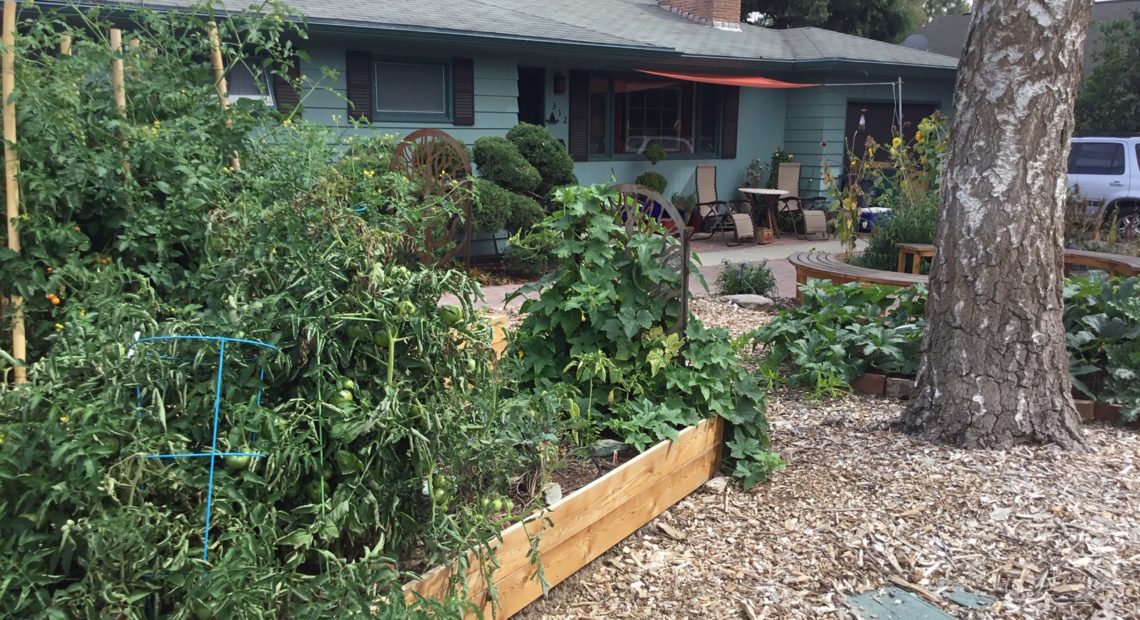 Gardening During The Pandemic: It's A Win-Win-Win
The COVID-19 pandemic has everyone looking for ways to entertain and calm themselves at home and find joy in the stay-home-stay-safe pattern of life. Gardening provides entertainment, relaxation, and satisfaction every day. It's prime gardening time right now, so use this article as your motivation to get gardening – it's not too late to start!
"Go play in the dirt, it's good for you!" My mother would say that to me and my siblings most days. I never doubted my mother's statement and research has proven her correct many, many times.
You may be spending a lot more time at your home (and yard) these days. If you have a beautiful vista, or just something green to look at, you may have less anxiety than a person who has no view of plants or a landscape. Just looking at a picture of a landscape is more relaxing than looking at an abstract graphic. If you're looking at the real thing, even better. And, if you actively garden, getting your hands into soil, you'll reap some of the best things nature can offer – even before harvest time. If you live in an apartment or somewhere without a yard, you can garden in containers or in a community garden and receive many of the same benefits.
Whatever your gardening experience level, you will still receive the bounty of benefits gardening has to offer. That's the lovely thing about gardens: it's the hobby that gives back – in a variety of ways.

Basic Gardening Benefits:

Can

reduce anxiety

and depression

Increases satisfaction

, cognitive function and energy levels

Learn self-sufficiency and gain

knowledge

of the natural world

Give back to the community
As the growing season progresses, you will see your plants go through their little adventures. Every year is a little different in the garden. And every year brings different pitfalls and triumphs.
Seeing that happen day to day is very comforting and builds anticipation to the taste of that first tomato or last pumpkin. You witnessed your food growing, which is something to be proud of. Additionally, food you grow yourself usually has more nutrients, because you can harvest at it's peak ripeness on the plant, instead of being picked before ripening like with commercial farming. You will also experience a greater variety of flavors with your own produce. Soil, temperature, sun, and all elements are more randomized in your yard than in a large farm where everything is a precise science delivering precise and consistent flavors. 
If you have extra at harvest, you can share it with others, which builds up your community. You can distribute yourself, or you can go through other agencies. Depending on your garden, you may be able to share the produce with families in need through a nonprofit like Backyard Harvest. Master Gardening programs at universities will often grow produce for local food banks as well. If you want to up your gardening game, Master Gardener programs are helpful programs to take your gardening to the next level. They are usually continued learning or extension programs that teach more advanced gardening skills to community members, who in turn teach others in the community how to garden. If you need some help cracking the case of the pesky aphids, contact a regional or local university Master Gardener program. Many Master Gardener programs are considered "essential" because of their food production and community support, so they are likely still operating – with safety measures in place, of course. Some Master Gardeners are even available online to answer your questions.
These programs and other local community groups are great places to learn the ins and outs of gardening in your area. They are also a great way to connect with other people and stay motivated to wake up for that early morning watering.
"Only years of practice will teach you the mysteries and bold certainty of a real gardener, who treads at random, yet tramples on nothing." ― Karel Čapek