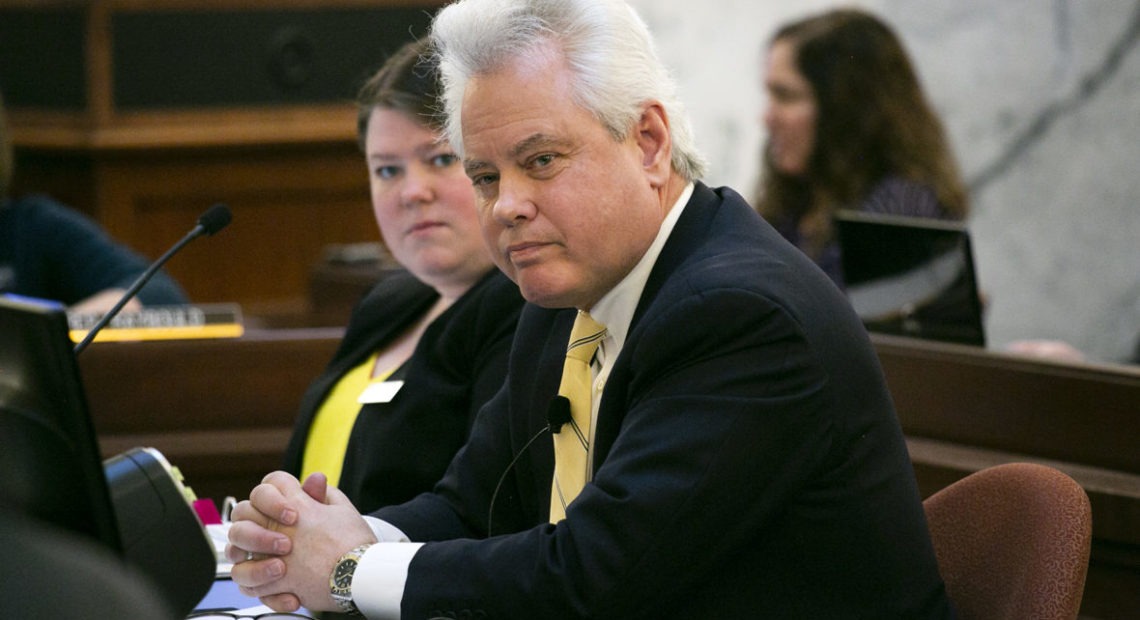 Facing Coronavirus Budget Crunch, University Of Idaho Seeks Mandatory Employee Furloughs
Facing the threat of coronavirus-driven state budget cuts, the University of Idaho is considering mandatory employee furloughs.
The proposed furlough plan would cut about $3.3 million in spending, U of I President C. Scott Green said in a memo to staff and faculty Monday.
"I appreciate the efforts already being made to carefully weigh any hiring, delay start dates and continue to watch for any cost savings through open positions," Green said. "This alone is not enough to meet the financial burden we are under."
The new budget year doesn't begin until July 1, but the state has already seen a precipitous 60 percent drop in tax revenues for April. While state economists say those tax revenues should rebound in June, Gov. Brad Little has ordered all state agencies to brace for a potential 5 percent budget cut in 2020-21.
For the U of I, a 5 percent general fund budget cut equates to $4.7 million, so a furlough plan would help offset much of the cut, Green said Monday.
Under the proposal, all employees would be required to take 24 hours of furlough between June 28 and Jan. 23, 2021. Employees making higher salaries would be required to take additional furloughs.
All told, the furloughs would cut employee salaries by an average of 2.8 percent, but reductions would vary from 1.15 percent to 5.8 percent.
The U of I furlough proposal is the latest sign of economic fallout from the coronavirus pandemic, which has infected more than 2,200 Idahoans, killing 70.
On Friday, Gov. Brad Little spelled out his plan to slice $99 million from the K-12 budget. In the higher education sector, Boise State University and Idaho State University have already spelled out cost-cutting plans designed to offset state revenue reductions.
For all colleges and universities, the cuts could run much deeper if enrollment plunges in the fall.
"We are hopeful but uncertain about enrollment this fall," said Green, noting that the university won't have the answers on enrollment until the new semester begins.
Originally posted on IdahoEdNews.org on May 11, 2020
NOTE: Idaho Education News is an underwriter of NWPB programming, though NWPB is editorially independent. See all NWPB business supporters here. This article is re-published with permission.