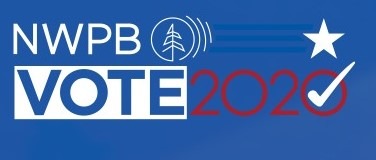 Idaho Primary Election Results Show Familiar Names Returning To November Ballot
QUICK LINKS: 
The matchups have been set for Idaho's November election. Results were announced Tuesday night in the state's first all-mail primary election.
Republican U.S. Senator Jim Risch will face a challenge to his re-election from former Idaho state legislator Paulette Jordan.
She lost the Idaho governor's race to Brad Little in 2018. This time around, Jordan easily defeated Jim Vandermaas for the Democratic nomination.
Idaho's two Congressional members, Russ Fulcher in the 1st District and Mike Simpson in the 2nd District, each easily defeated Republican primary challengers. Fulcher will face Democrat Rudy Soto. Simpson will run against Democrat Aaron Swisher in November.  
Many North Idaho state legislators ran unopposed in their primaries. Only Republicans Sage Dixon, Vito Barbieri and Jim Addis faced challengers and all of them won.
In the state's 5th Legislative District, Democratic Sen. David Nelson ran unopposed for his party's nomination, but finished second in vote count to Republican Dan Foreman, whom Nelson defeated in 2018. They'll have a rematch in November.
In Kootenai County's Second District, Republican Doug Okuniewicz has a narrow lead over fellow Republican Tim Kastning in a race for an open House seat. In the Third District, Republican Peter Riggs won a three-way race over two others from the GOP for the right to replace Republican Senator Don Cheatham.
Copyright 2018 Spokane Public Radio. To see more, visit spokanepublicradio.org