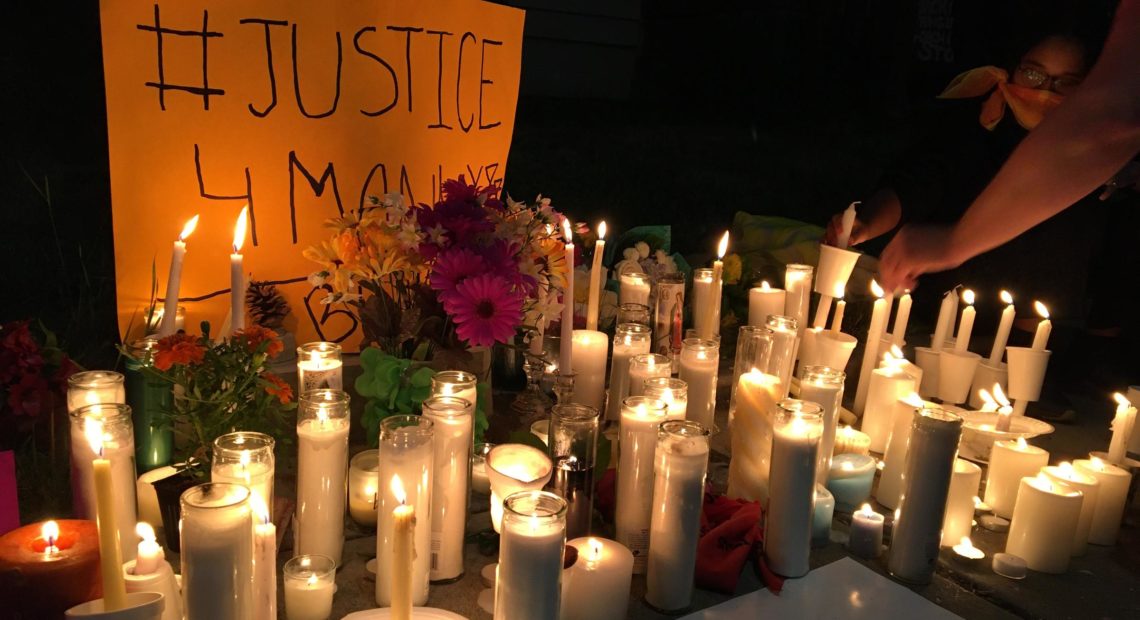 Manuel Ellis Died In Tacoma Police Custody, Saying He 'Can't Breathe,' Report Says
BY BILL CHAPPELL & WILL JAMES
The name of Manuel Ellis is now being added to the list of black people who died in police custody, after an autopsy report ruled his death in Tacoma was a homicide. And in an echo of the George Floyd case, Ellis was heard saying he "can't breathe," as he was being restrained.
"In the face of longstanding racism and recent national events, we are devastated to have the death of Manuel Ellis become a part of this national conversation," Tacoma Mayor Victoria Woodards said at a news conference about the findings of the Pierce County Medical Examiner's Office.
"Tacoma police say that on March 3, they saw Ellis trying to open the doors of occupied vehicles — and when they approached, he became 'combative,' " Will James of local member station KNKX reports. "The family questions the police narrative of the encounter."
Ellis, 33, was the father of two children and a talented musician. He had also struggled with addiction and mental health issues, his family notes on a GoFundMe page. Hours before encountering police on the night he died, he had attended a church service were he played drums.
"He called his mother, brother and sister individually to share the joy he was feeling," Tacoma newspaper The News Tribune reports.
But police say that on the night Ellis died, he assaulted a police officer and slammed the officer to the ground in the street, according to local media outlets that cite sheriff's department spokesman Ed Troyer.
According to police, four officers struggled with Ellis, who wound up in handcuffs and on the ground. Shortly afterward, he lost consciousness. Troyer tells local TV station Q13 that the officers turned Ellis onto his side and called for help.
In addition to the homicide determination, the medical examiner's report found that methamphetamine intoxication and dilated cardiomyopathy, or an enlarged heart, were contributing factors to his death.
"I'm telling you guys, right now, my brother was a good man," his sister, Monet Carter-Mixon, said, according to member station KUOW. "A loving man. He loved me. He was crazy about me, he was crazy about his kids, crazy about his nieces and nephews. He helped me with my kids. Anytime I needed him, he was always there for me."