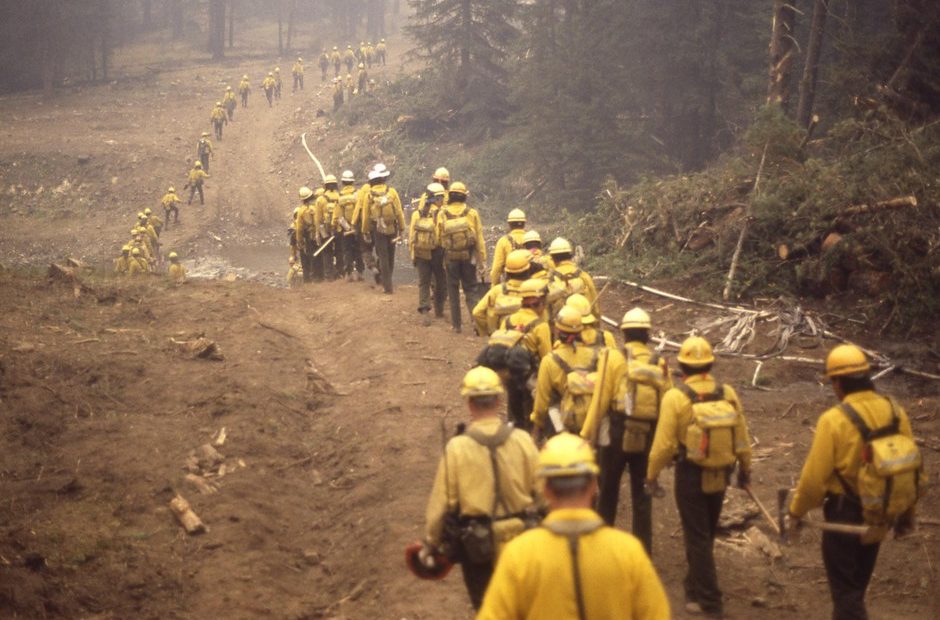 Senators Examine Whether The Nation, Particularly Northwest, Is Ready For Wildfire Season
A U.S. Senate Energy and Natural Resource Committee on Tuesday asked federal lands officials about the nation's readiness for wildfire season.
Sen. Maria Cantwell (D-Washington) warned that, with the calendar moving to mid-June, there isn't much time left to prepare.
"The National Interagency Fire Center issued the wildland potential outlook for the fire season and, for the state of Washington and, I would say, the whole Pacific Northwest, we are in the bullseye of what is likely to be a very challenging fire season," Cantwell said.
It's a fire season that's complicated by COVID-19 and the need to protect firefighters in settings where keeping safe physical distancing is a difficult task.
Sen. Ron Wyden (D-Oregon) seemed frustrated by what he saw as vague assurances by a Forest Service official. Even Sen. Lisa Murkowski (R-Alaska) was skeptical.
"We need to know what this game plan is to gear up so that when it hits, whether it's Arizona or Washington, at the same time things are going off in Alaska. Last year we got lucky," Murkowski said. "We got lucky because Alaska really went off at a time when the lower 48 was very quiet, so we were able to cover everything, three thousand fire workers in Alaska."
One of those was Jack Cates, the chief of Spokane County Fire District 9, who says he spent a couple of weeks there.
In an interview, Cates says fire bosses in Washington have been working for quite awhile on plans to minimize the risks of firefighters working and living together. They include keeping units together as much as possible.
"Take folks that are working geographically on an incident and keep them in that geographical area so they don't intermingle with other folks working in other geographic areas," he said.
There are also plans for more testing and physical monitoring of firefighters. And Cates thinks you'll see fewer huge fire camps that feed and house hundreds of people at a time.
Copyright 2020 Spokane Public Radio. To see more, visit npr.org