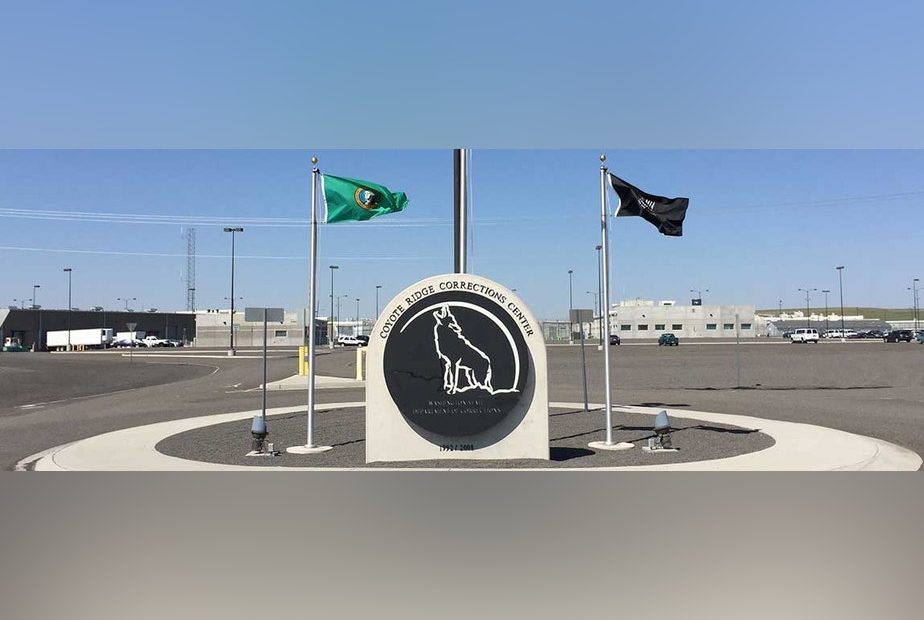 COVID-19 Cases In Yakima Jail And Coyote Ridge Prison In Eastern Washington Continue Rising
BY ASHLEY HIRUKO / KUOW & ENRIQUE PÉREZ DE LA ROSA / NWPB
Even as Washington counties work to reopen in various phases of the state's four-phase reopening plan, county jails and state prisons and corrections institutions continue to deal with coronavirus outbreaks and COVID-19 infections.
As of Thursday, June 18, at least 19 inmates have tested positive for COVID-19 at the Yakima County Jail. The second-floor unit is now under quarantine.
Jeremy Welch is Chief of Care and Custody at the jail and says the virus got past the jail's screening process.
"When someone is booked into jail there's a screening. Questions are asked. Temperatures taken by the officers," Welch says. "And then a second screening takes place as well by medical staff. And then we've also put in place a 14-day unit where they'll go to for 14 days and as long as they remain symptom-free, then they get to go out to general population."
The jail is currently awaiting test results for 13 more people, according to Welch. The jail also cut its inmate population in half at the start of the pandemic, as did the state Department of Corrections. Because of the increased capacity statewide, the DOC terminated a contract with the Yakima County Jail to house up to 60 incarcerated women.
Coyote Ridge
"No water. No access to (the) bathroom," said a mother whose son is at Coyote Ridge. "Older men are having accidents in their cell. Next day, still not cleaned up. No clean masks."
Dalyce Jones and her husband, an inmate at Coyote Ridge Corrections Center in Franklin County, north of Pasco, used to chat on the phone about baseball, or their two kids.
Now their phone calls center on the ambulances that come every other day at Coyote Ridge, and the stretchers that take out inmates infected with coronavirus.
Their two kids, ages 4 and 8, are distraught for days after their father calls, worried he'll get sick with COVID-19 — like more than 100 others who live and work at the Franklin County prison.
As of Monday, June 15, the Department of Corrections reported that 79 inmates and 34 staff have contracted the virus. Coyote Ridge has the highest prisoner capacity in Washington state.
Anxiety has increased for Jones and her children, given that she hasn't heard from her husband since June 9.
"What are we doing to our own people?" Jones asked. "They're trapped in a box just waiting to get sick."
The Department of Corrections put the Medium Security Complex under restricted movement last week. They said they did this to get a handle on the outbreak, and because Coyote Ridge is in a rural part of the state, between Yakima and Spokane, far from medical facilities.
Family members of inmates said under restricted movement, inmates are only allowed to leave their cell for about 30 minutes every two days. The Department of Corrections said Monday that they had changed this to 30 minutes per day, for the more than 1,800 inmates that reside within the complex.
This is considered extreme for prisoners. For perspective, those in solitary confinement get one hour per day out of their cell. Currently at Coyote Ridge, prisoners get one hour per every two days.
Family members of Coyote Ridge inmates reached out to KUOW by email, asking that their names not be used for fear that their loved ones would be retaliated against.
They report that sick inmates have been transported to a makeshift clinic in a prison chapel an hour and a half away, or driven across the state by bus to Monroe. Meanwhile, prisoners wanting to get tested are being refused and forced to stay in their cells to limit possible exposure to other prisoners. Those in cells without toilets resort to peeing in bottles because they are not let out to use the restroom in time.
"The inmates are begging for basic human rights such as access to toilets and showers," said one mother. She said her son has a compromised immune system.
"The increase in cases at (Coyote Ridge) has been a direct result of their ineffective ability to identify and control the staff bringing this virus into the system," the mother continued.
"The (Department of Corrections) in turn has now blamed the inmates for spreading. Compare the numbers (at Coyote Ridge) with the other facilities and you will clearly see that."