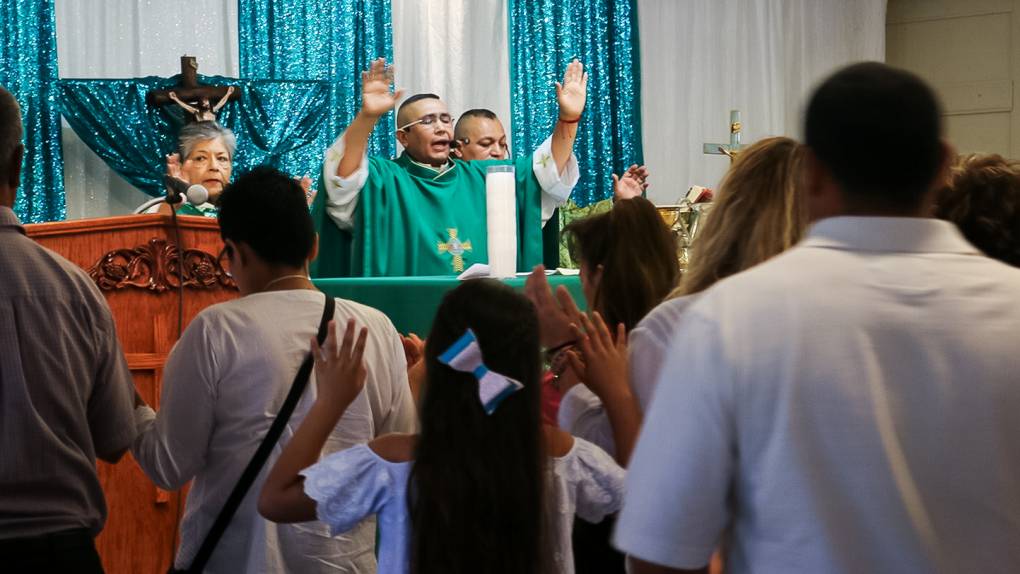 'He Played With People's Minds': Former Yakima Priest Moves To California, Bringing Abuse Allegations
WATCH: Abuse Allegations Against Former Yakima Diocese Priest 
(Read full story below video)
NOTE: Some accounts of sexual assault in this story contain explicit details and strong language that some may find upsetting or objectionable. This story by NPR member station KQED examines a former priest in the Catholic diocese of Yakima and his work in California.
BY ALEXANDRA HALL / KQED
Luis said he couldn't tell the doctor what had really happened.
It had been several days since he first noticed the blood in his urine and the bruising around his groin.
The 40-year-old native of Jalisco, Mexico, had been meeting with a popular local priest in Fresno, Jesús Antonio Castañeda Serna, who went by the name Father Antonio. His family had introduced him to Father Antonio in hope of the priest helping Luis, who had struggled with an addiction to meth, get back on his feet.
"A lot of people would come looking for him," said Luis, which is not his real name. KQED is not using the real names of alleged sexual assault survivors in this story. "They said it was something … like a gift from God he had."
At the time, Father Antonio was lead pastor of Our Lady of Guadalupe, a Spanish-language congregation of the Anglican Diocese of San Joaquin. The priest's charismatic leadership drew in hundreds from Fresno's Latino community and his rumored healing abilities had earned him the nickname "el padrecito que hace milagros" — the priest who performs miracles.
During sessions in Father Antonio's office that Luis said took place over the course of several years, he would lie down on a bench or massage table wearing only his boxers, while Father Antonio prayed and rubbed oil onto his skin. The intensity of the massage was so forceful that the priest often left bruises, Luis later testified.
He had told his mom and girlfriend that he had been hurt at his construction job. It seemed easier that way, he said. And now, at the medical clinic, the doctor asked more questions — questions that Luis said he didn't feel comfortable answering.
"I didn't tell [the doctor] that someone had touched me," Luis told KQED in November 2019. "It's difficult. A man touches another adult … what was I going to say — he touched me? It's a little ridiculous. Because people wouldn't have believed me."
Luis eventually told authorities that it was during these massages — which the priest said he needed to expel a curse from his body — that Father Antonio sexually assaulted him.
A Cure for Curses and Sexual Sins
In 2017, several men came forward with allegations that Castañeda had sexually abused parishioners during massages that he said could heal them physically or spiritually, said Bishop Eric Menees of the Anglican Diocese of San Joaquin.
"All of the victims that I met with at the beginning were undocumented men and so going to the police was a scary prospect," Menees said.
But, in early 2018, Luis and another man agreed to be interviewed by detectives.
The other alleged victim told police that Castañeda instructed him to masturbate in front of him on multiple occasions, according to a declaration by a Fresno police investigator to support an arrest warrant. He said the priest told him that he needed to see his semen to determine the exact curse or illness afflicting him. In one instance, the man said, Castañeda hugged him and told him he loved him "as a man loves a woman."
Castañeda was arrested in February 2019 and released the next day on bond. Over 40 parishioners told church offici