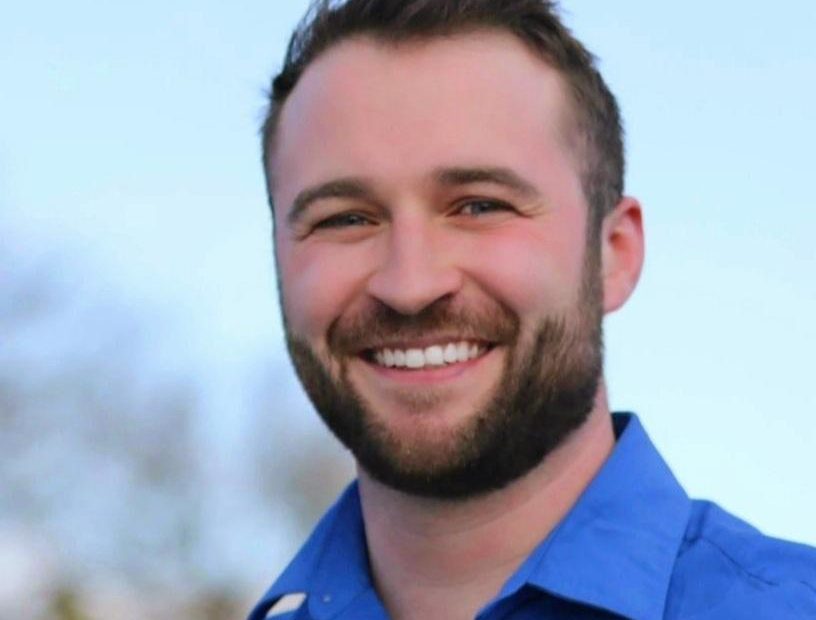 Democrat Chris Armitage Drops Out Of Washington's 5th Congressional District Race
BY DOUG NADVORNICK & SCOTT LEADINGHAM
Washington 5th Congressional District candidate Chris Armitage announced Friday that he's dropping out of the race.
The 28-year-old Democrat is a former military policeman who entered the race last year.
He issued a statement Friday, first on Twitter, in which he said his mental health had declined during the last few months. "That trend continued until I reached a point where I knew that I could no longer be here for myself let alone our community." He also said he recently learned about an allegation of a relationship he thought was consensual, but which the woman involved thought otherwise.
(Read the full statement at the end of this story.)
Armitage, from Spokane, was the lone Democrat running against incumbent Republican Rep. Cathy McMorris Rodgers for more than a year. In a recent interview with Spokane Public Radio, Armitage said he didn't like being labeled as a progressive, but supported many of the positions shared by more progressive members of Congress.
He was joined in the race earlier this year by centrist Democrat Dave Wilson, who previously ran for the seat as an independent in 2014 and 2016.
"When I step back and look at this race, I know I cannot be the person I want to be or the candidate I want to be right now," Armitage said in a statement Friday. He went on to say, "I look forward to the growth and power of the movement and the opportunity for me to rediscover myself and my place within it."
The move comes just as primary ballots are about to be mailed out, with them due back or postmarked by 8 p.m. on Tuesday, Aug. 4.
Washington's 5th Congressional District has been a safe Republican seat since 1994, when George Nethercutt beat Democrat Tom Foley, becoming the first sitting U.S. Speaker of the House to lose reelection since 1862. The closest a Democrat has come in a general election was in 2018, when Lisa Brown garnered 45.24% of the vote.
McMorris Rodgers has held the seat since first being elected in 2004.