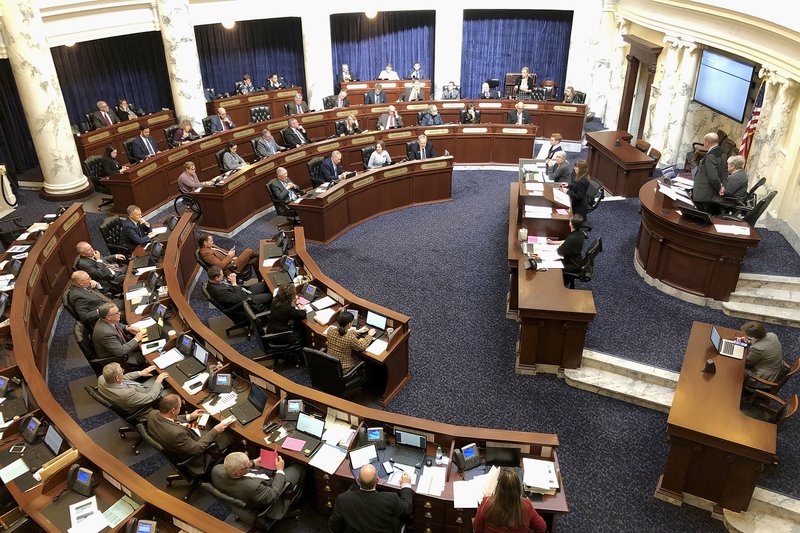 Worried About 'Totalitarianism,' Some Idaho Lawmakers Want To Change School Closure Authority
Idaho legislators warned of abuses of power and concerns about totalitarianism Monday as a legislative working group pushed to take away health districts' ability to close schools.
The Education Working Group requested the Legislature take up the issue of school closure authority when Gov. Brad Little convenes an extraordinary session of the Legislature the week of Aug. 24.
Currently, health districts do have the authority to issue quarantine orders or close schools.
During a hybrid in-person/remote meeting Monday, House Education Committee Vice Chairman Ryan Kerby, R-New Plymouth, pushed a draft proposal that would make it so school boards have the authority to close schools and public health districts play an advisory role.
Kerby said school administrators want to be able to make decisions without somebody else "looking over their shoulder."
Rep. Judy Boyle, R-Midvale, made a motion to delete a section from Kerby's proposal that would have still allowed heath districts to quarantine or close schools to prevent the spread of an infectious disease.
Several legislators were concerned public health boards are appointed; they are not elected by voters.
Senate Education Committee Vice Chairman Steven Thayn, R-Emmett, said he is worried about "letting a few fearful people control the lives of those of us that are not fearful."
"What's happening is we're having a standardized approach by people saying we need to listen to the experts," Thayn said. "Listing to the experts to set policy is an elitist approach. I'm fearful of an elitist approach. I am also fearful it leads to totalitarianism, especially when you say 'We are doing it for the public good.'"
Under the proposal, school boards, the governor and the State Board of Education would have the authority to close schools to prevent the spread of disease, but public health districts would not.
A divided House/Senate Education Working Group approved Boyle's motion.
School closure authority is just one topic the Education Working Group wants to take up during a special session. The working group also passed draft proposals dealing with policies to prevent the spread of infectious disease on college campuses and the authority to close higher education buildings, as well as line item funding flexibility and the use of lottery funds.
The Education Working Group isn't done putting its wish list together either. It will meet again at 8 a.m. Thursday to discuss school transportation and enrollment issues.
In the end, Little will make the call on which topics legislators address during the special session. The Idaho Constitution gives governor the power to call a special session and determine what issues legislators will address.
Little said he will issue a proclamation next week outlining the specific issues up for discussion.
Under the Idaho Constitution legislators "shall have no power to legislate on any subjects other than those specified in the proclamation."
Little has already said civil liability protection for education and for businesses and the upcoming November election are likely to be up for debate during the special session.
Originally posted on IdahoEdNews.org on August 10, 2020
NOTE: Idaho Education News is an underwriter of NWPB programming, though NWPB is editorially independent. See all NWPB business supporters here. This article is re-published with permission.