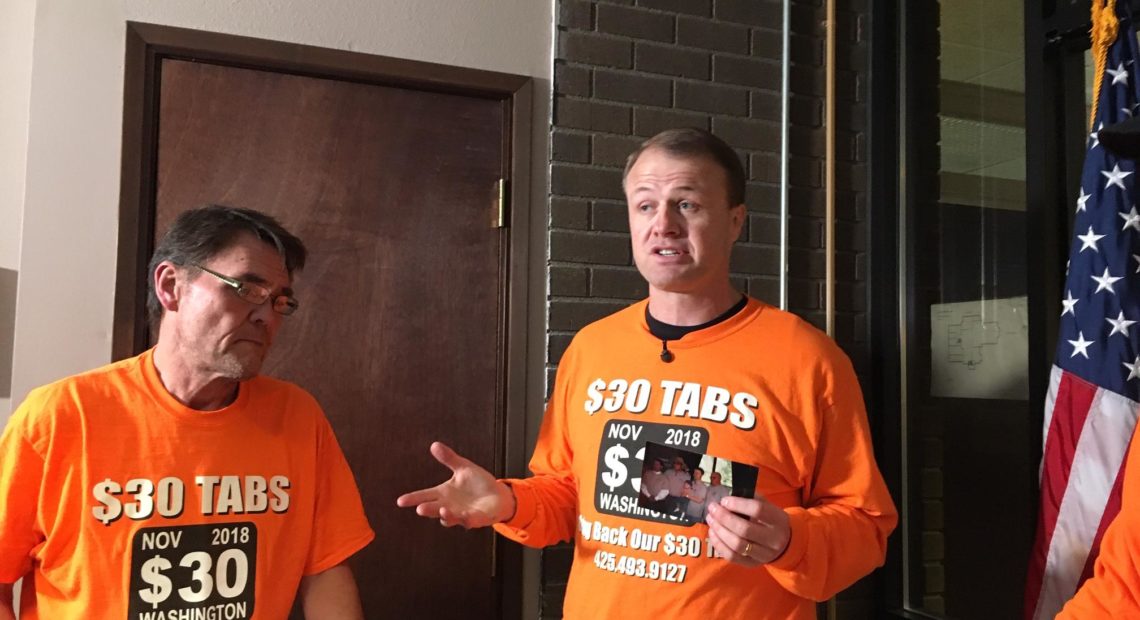 Washington Supreme Court Unanimously Strikes Down I-976, Tim Eyman's $30 Car Tab Initiative
BY MELISSA SANTOS / CROSSCUT
For the third time in state history, a measure promising to cut car-tab taxes to $30 a year has been blocked by Washington state courts.
On Thursday, the state Supreme Court struck down Initiative 976, a measure Washington voters approved last November to reduce the cost of annual vehicle licensing fees. The measure has been on hold for nearly a year as legal challenges worked their way through the court system.
In a unanimous ruling, the state's high court said the measure was unconstitutional because it combined more than one subject in one initiative — which the state constitution forbids. Eight of the court's nine justices also said the initiative had a misleading title, striking it down on that basis as well.
The Supreme Court ruling is the end of the road for I-976, which was the brainchild of anti-tax activist Tim Eyman. One of Eyman's main targets with the initiative was Sound Transit, which is building a regional light rail network paid for in part by higher car-tab fees. Puget Sound voters approved that transit expansion, and the increased fees, in 2016.
State officials had estimated I-976 would cause state and local governments to lose a total of about $4.2 billion in revenue for transportation and transit projects over the next six years.  The initiative passed anyway, winning 53% of the vote in November 2019.
Eyman had previously proposed two other measures to cut car-tab fees, each of which was similarly thrown out or partially blocked by the courts.
Thursday's court ruling will give state legislators a bit of a reprieve next year. I-976 was projected to reduce the state transportation budget by about $650 million through 2023. Most of that money would have come from transit and nonroad projects.
Earlier this year, legislators addressed the immediate problem mostly with one-time fixes, such as transferring money between accounts, rather than making deep cuts. Before taking more drastic action, they wanted to wait for the court's ruling on whether or not the initiative was valid.
Now, as they grapple with the economic fallout from a global pandemic, high unemployment and the closure of businesses, I-976 is one less thing they have to worry about.
Local officials, too, are  breathing a sigh of relief after Thursday's ruling. About 60 cities and counties charge their own local car-tab fees to pay for road projects and other transportation needs. I-976 would have wiped out those local taxes, reducing local transportation spending by about $60 million per year.
---