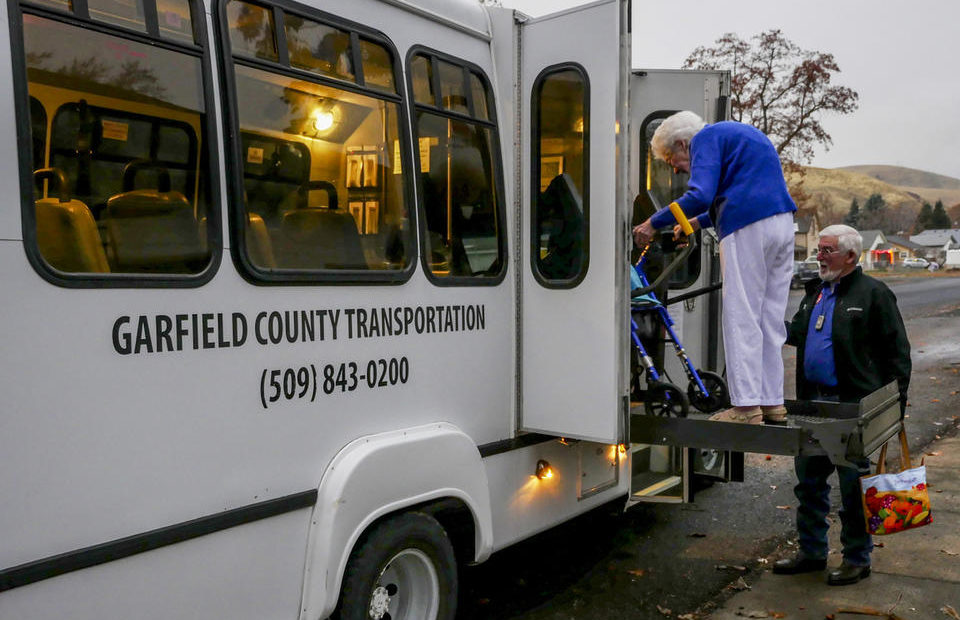 Garfield County Is Washington's Least Populous. It's Joining A Suit To Stop I-976's $30 Car Tabs
BY EMILY MCCARTY / CROSSCUT
NOTE: This story comes from Crosscut, part of Cascade Public Media. It is re-published here with permission. See more at crosscut.com. 
Garfield County voters, few though they were, turned out in favor of Initiative 976 earlier this month. About 58% of the 1,021 voters who cast ballots in the traditionally conservative southeast Washington county joined the majority of state voters demanding car-tab fees be reduced to $30, to the detriment of state and local transportation budgets.
As expected, the initiative's passage prompted legal action, led by Seattle-area governments and public transit supporters protesting a projected $4.2 billion cut in revenue for transportation and transit projects over the next six years. But there has been an unexpected addition to that Puget Sound-centric group: the Garfield County Transportation Authority.
Garfield County, the state's least populous, relies almost entirely on state grants to pay for its transportation systems. Pomeroy, its largest city, with 1,388 residents, has more than half the county's population. Speaking Thursday, Pomeroy Mayor G. Paul Miller says the city simply can't make up for the lost revenue if I-976 stands.
"It takes everything that we've got just about to just make the functions of the city work, with basic things like running the sewer plant, the water system, maintenance of the city's parks," Miller says. "All those things just eat [the city's budget] up."
While the group suing to nullify I-976 is expected to request an injunction blocking its implementation, the initiative is slated to go into effect Dec. 5. Ahead of that deadline, transportation departments across the state have deep concerns over how the loss of revenue will impact mass transit and street maintenance.
Miller worries that I-976 might mean the end of public transit in Garfield County. The transportation authority already runs on a shoestring budget, and, with other municipal departments squeezed, there is nowhere else from which to pull money. The county's aging population — Garfield County's average age is 46, almost 10 years higher than the state's average — will be hit especially hard, as many elderly residents depend on buses for medical transportation.