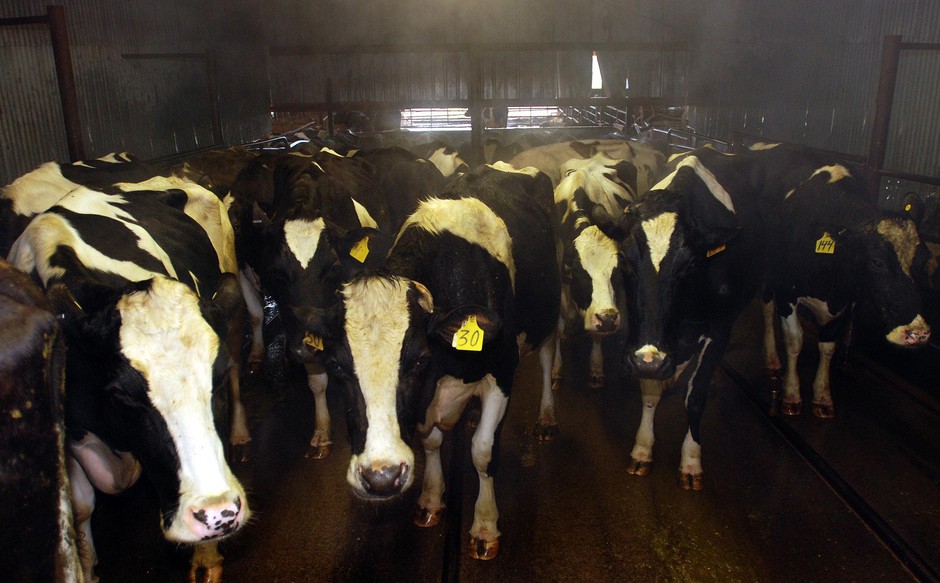 Environmental Groups And Dairy Farmers Unhappy With State's Regulation In Central Washington
Environmental groups and the Washington dairy industry are unhappy with a state permit that regulates pollutants. The groups made their cases before a state appeals court this week.
In 2017, the Washington Department of Ecology issued what's known as a discharge permit for large dairies or other concentrated animal feeding operations. The permit is supposed to make it harder for manure and fertilizers to leak into ground and surface waters. 
If it reaches drinking water, that pollution can be harmful to infants and some adults.
Environmental groups say the permit doesn't do enough to curb pollution. They'd like the state to require all dairies use synthetic liners on their lagoons, which can leak manure. 
"There is no real dispute that these manure storage lagoons leak – and that such leakage degrades groundwater quality," said Dan Synder, who argued the case for seven environment and food advocacy groups.
The groups also say the state needs to require groundwater monitoring in the Lower Yakima Valley and Whatcom County, in northwestern Washington.
"The only way to know what's going into groundwater is to conduct groundwater monitoring," Snyder said.
That brought up several questions from Chief Judge Linda Lee for the Department of Ecology attorney.
"Here's the problem I'm having," Judge Lee said. "Ecology does not know what the conditions of existing lagoons are. There's no groundwater monitoring to see if any of those currently have leaked and caused groundwater pollution because there's no groundwater reading at all for baseline. And there's no groundwater monitoring throughout the permit existence."
The department's attorney, Phyllis Barney, said a lot of Lee's concerns about monitoring had been answered in studies conducted by the department and the U.S. Environmental Protection Agency.
"Ecology is certainly aware of locations where groundwater has been impacted," Barney said. "But this is a discharge permit that is not necessarily about identifying where there is an existing water quality problem. It's utilizing strategies to prevent future contamination and future exacerbation of those problems," Barney said.
The dairy industry has other complaints about the permit. It requires springtime fertilizers to be applied at certain times. Industry groups say that timing doesn't work east of the Cascades, where the climate is colder and drier.
"Our eastern Washington dairy farmers firmly believe that if they have to wait (for the permit requirements) before they can apply fertilizer, they will not be able to adequately fertilize their crops, which gives them two bad choices: either produce an inferior crop, which is less protective of groundwater, or risk violating a permit term, which subjects them to fines and third-party lawsuits," said Virginia Nicholson, who represented the Washington State Dairy Federation and the Washington Farm Bureau.
Attorneys for the Department of Ecology argue that the permit should be taken in its entirety. They say picking it apart doesn't demonstrate how it protects ground and surface waters overall.
A decision should come in six months to a year. The permit will either be sent back to the Department of Ecology, or it could be appealed to the state Supreme Court.