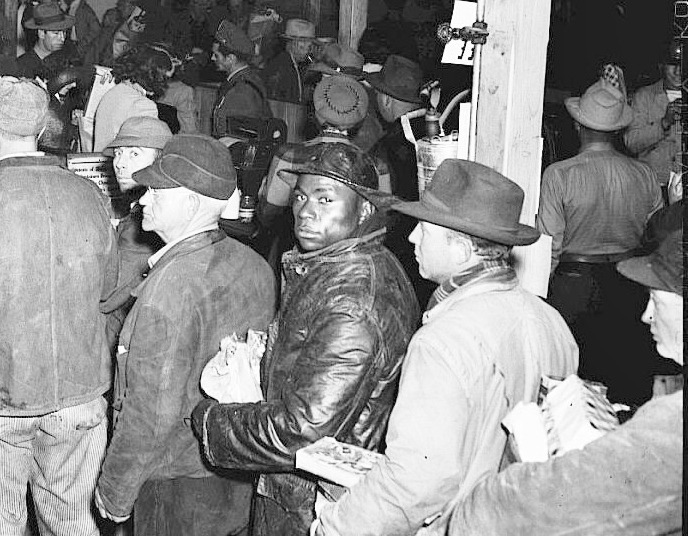 Past As Prologue: Remembering A Pasco Civil Rights Protest And Discrimination That Built Tri-Cities
NOTE: The following essay and its audio component are part of an ongoing series produced in conjunction with the Washington State University history department. The views and opinions expressed are solely those of the author.
In this installment of NWPB's "Past as Prologue" series, we learn about a protest in Pasco, Washington, against police brutality that happened more than 50 years ago. Robert Franklin, WSU archivist and oral historian at the Hanford History Project, explains what led to that moment.
BY ROBERT FRANKLIN
In the summer of 1943, thousands of temporary African American workers were recruited by the Du Pont company to build the secretive Plutonium works. After the war, the expansion of Hanford and the construction of many dams on the Snake and Columbia Rivers again drew thousands of African Americans to the Tri-Cities, but this time to stay.
During WWII and after, African Americans could only find living spaces in the dormitories on the Hanford Site or in segregated East Pasco, literally "across the tracks" and connected to Pasco by a dark underpass. By 1950, 20% of Pasco's approximately 10,000 residents were Black, almost all living in slum conditions. Few lived in the new atomic community of Richland and none in "lily-white" Kennewick — a fact of which Kennewick city leaders and police at the time were proud. Not only was housing segregated, but Black residents were forced to endure broad discrimination in employment and education.
The first of many demonstrations in support of Civil Rights began in Kennewick and Pasco in 1963. Kennewick had been dubbed the "Birmingham of Washington," alluding to the housing and employment discrimination practiced there. Although as one local pastor noted: "People are saying that Kennewick is worse than Birmingham, for Negroes CAN LIVE in Birmingham." Most of these protests were peaceful, but in 1969, a group of several hundred high school students gathered in front of the Franklin County Courthouse in Pasco to protest the use of violence and intimidation by police against black residents. Local Civil Rights leader James Pruitt remembered that in the process of arresting four protesters with warrants, one police officer hit two female protesters with a nightstick. The next day, almost 400 protesters, many with weapons, damaged police cars and burned the trees in front of the courthouse.
Pruitt recalled: "I got on the wishing well and I cried like a baby. If those kids had pulled out those guns out there and start shooting at them police, they were going to destroy them. And I promised them, if they would just think about it and go back home, I said 'as long as there is blood in this body, I would never let this happen in this town again. And the kids dispersed."
Shortly after, Pruitt became the first black employee of Pasco, working in the police and community relations department.
This is just one example of addressing inequalities in the Tri-Cities. And there were gains: busing did away with segregated schools, better jobs opened at Hanford, and Urban Renewal replaced much of the blighted East Pasco.
In the upheaval currently roiling our nation, it's important to understand the successes and failures of the Civil Rights movement in the Pacific Northwest.
While there were gains, many of the injustices and inequalities were not addressed, a fact that we see reflected in the economic disparities by race in our communities, the emergence of the Black Lives Matter movement and the recent protests over the killing of unarmed black citizens by our police forces. Clearly, the work of the Civil Rights era is still present and immediate today.