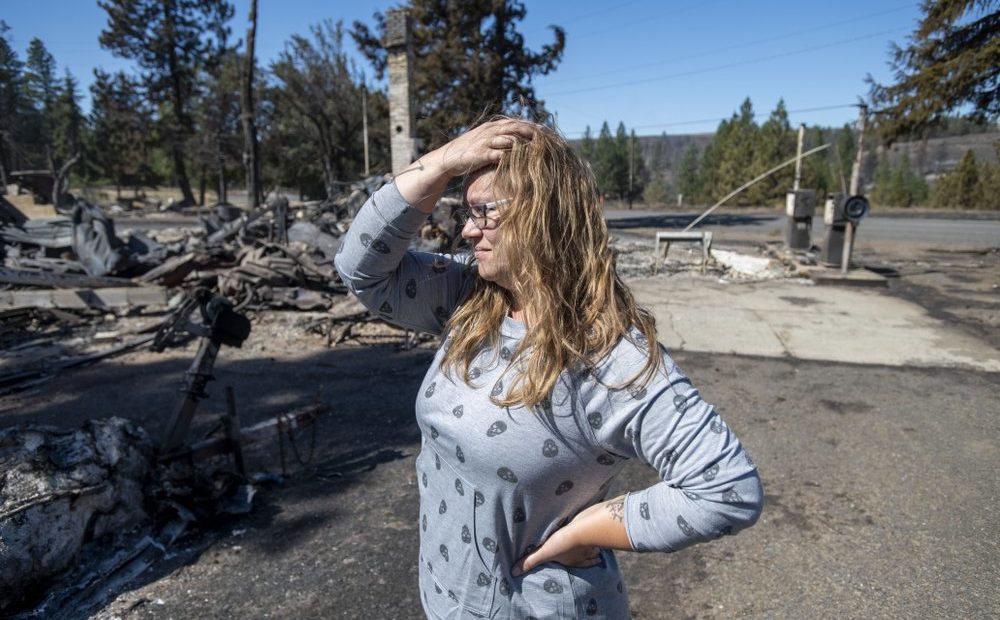 Lawmakers Ask President Biden To Act On Washington Wildfire Relief After Trump Refused
Washington's U.S. senators say they've asked President Joe Biden to approve a major disaster declaration for eastern Washington towns that were burned by wildfires last fall. Those include the Whitman County town of Malden, which lost about 80% of its homes.
Then-President Trump never responded to two disaster applications from Gov. Jay Inslee. The Spokesman-Review previously reported that Trump held up the aid over his spat with Inslee, an outspoken critic.
That, say Malden leaders, has kept their recovery effort in limbo. It has kept them from accessing other forms of aid. Many of the burned homes were uninsured or underinsured.
Separately, eastern Washington Rep. Cathy McMorris Rodgers sent her own letter to Biden on Friday over the issue.
"I am writing to bring your immediate attention to the devastation experienced by communities in Eastern Washington during the 2020 wildfire season and to seek your help in approving a major disaster declaration that will provide relief for the residents of Malden and Pine City in Whitman County, Washington," the letter said.
With the change in administration, senators Patty Murray and Maria Cantwell hope the state's application will receive a more sympathetic ear.
Malden Mayor Dan Harwood, speaking at a legislative hearing in Olympia on Friday, said the residents of his town and nearby Pine City have suffered enough.
"No one lost their lives then, but three weeks later, we started losing folks to the stress of losing their homes. We lost an 86-year-old lady. She lost the fight of her life. She'd given up because they'd lost their home," he said.
In their letter, Murray and Cantwell ask the president to act quickly to grant the disaster request.
NWPB's Scott Leadingham contributed to this story.