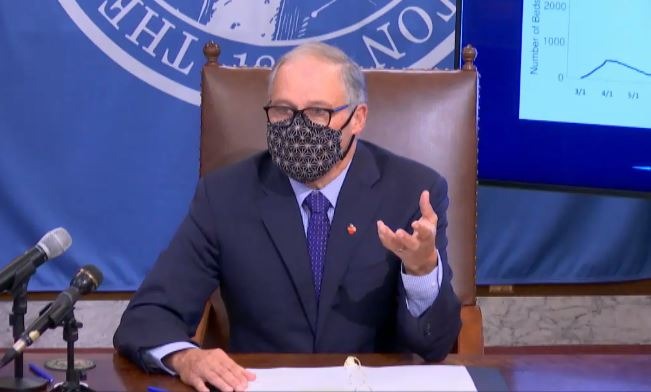 Washington Lawmakers Pass $2.2 Billion COVID Relief Bill, Now Heads To Governor's Desk
Washington Gov. Jay Inslee says he looks forward to signing a $2.2 billion COVID relief bill in the coming days. The measure cleared the Legislature Wednesday after a bipartisan 47-2 vote in the state Senate.
Once the governor signs it into law, the money will start to flow.
However, Republican state Senator Doug Ericksen said the Legislature should have acted sooner.
"This is a post-disaster operation now, and a disaster not caused by us with COVID, but a problem that was exasperated by the state government, when we allowed the governor to run it by himself for 11 months without the Legislature coming back into session to be able give a voice to the people who are not heard," Ericksen said Wednesday.
During the legislative interim, Inslee oversaw the distribution of billions of dollars in federal CARES Act money. This next round of relief also comes from the federal government. It will pay for things like vaccine distribution, food and rental assistance and grants to small businesses.
Senate Majority Leader Andy Billig, a Democrat from Spokane, calls it an important next in the state's response to the pandemic.
"The $240 million in small business grants that's in this $2.2 billion support bill will help 12,000 small businesses in our state." Billig said. "There's $50M for child care grants which we also know are vital for small businesses and their employees."
The bill also includes money for rental assistance, vaccine administration and to help public schools resume in-person learning. Majority Democrats rejected several Republican amendments, some of which were aimed at reopening schools more quickly.