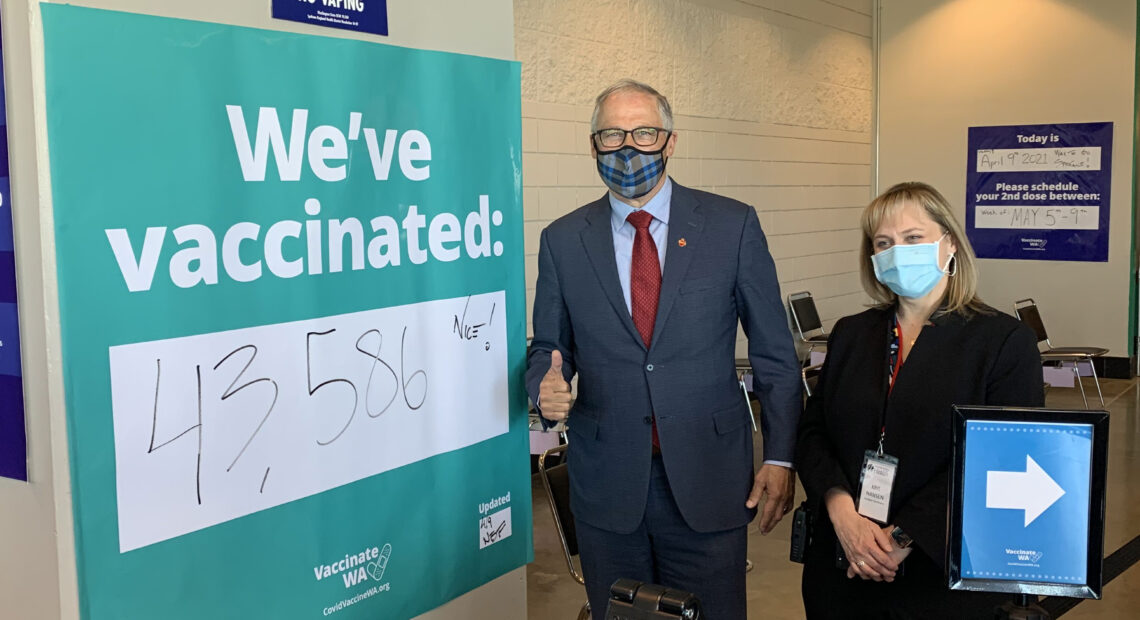 Whitman, Pierce, Cowlitz Counties Moved Back To Phase 2 In Washington's COVID Reopening Plan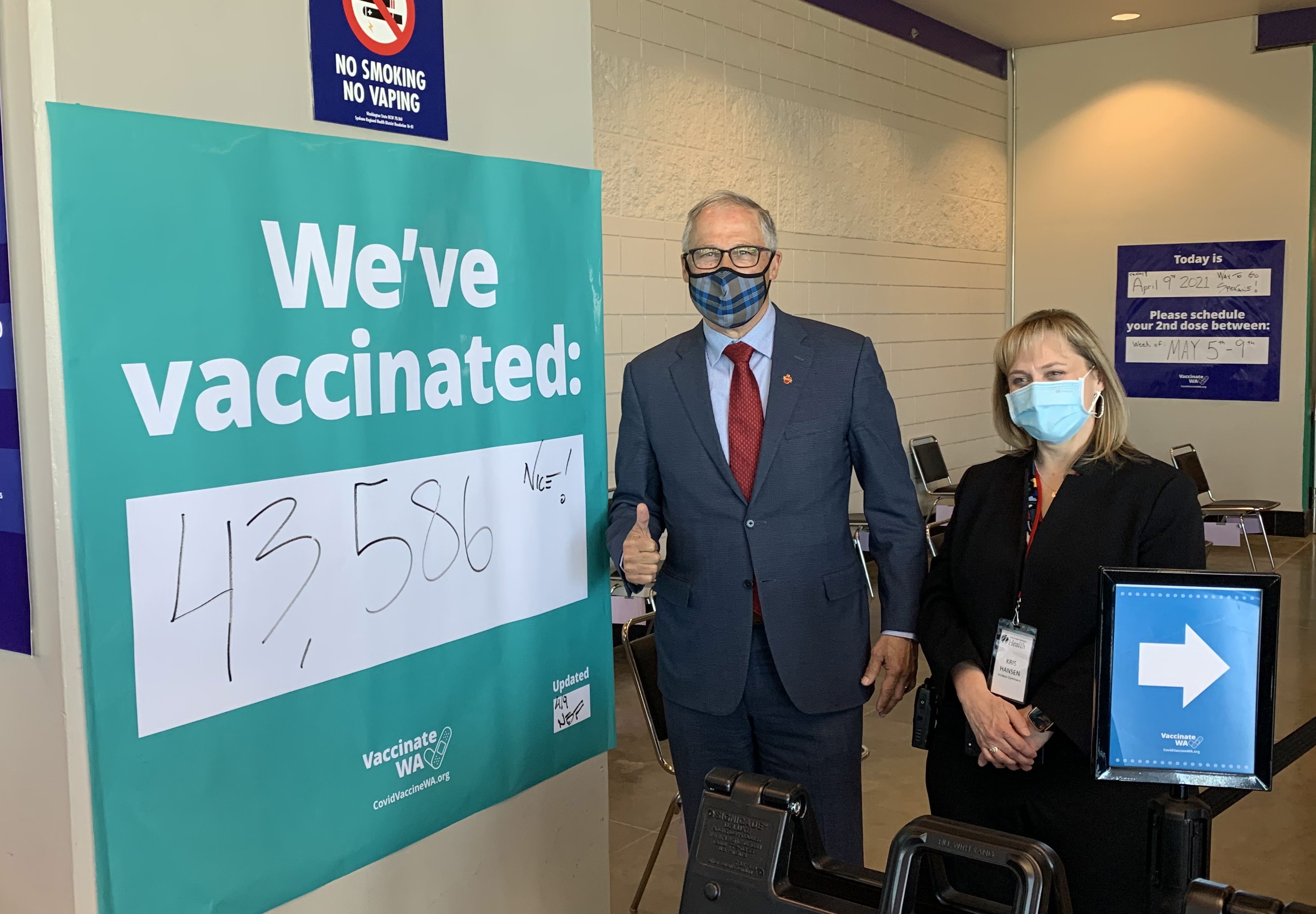 Three Washington counties will be rolled back into Phase 2 of the state's reopening plan, due to rising COVID-19 case rates and hospitalizations.
Gov. Jay Inslee announced Monday that Whitman, Pierce and Cowlitz counties would be affected. It comes after Inslee changed the criteria last Friday, saying counties had to fail two key metrics in order to revert backward. Previously a county only had to fail one of those metrics. Counties like Spokane, King and Yakima were on the cusp of being included in that before the metric change.
With this new rollback, Whitman, Pierce and Cowlitz counties will once again be confined to 25 percent of indoor capacity for dining and gyms as of this Friday.
Whitman County is in the mix due to the presence of Washington State University's main campus in Pullman. County Health Director Chris Skidmore previously told NWPB that the county was in danger of moving backward in reopening phases if case rates continued upward.
On Monday, March 29, the county announced 73 new COVID-19 cases from the recent weekend, the highest count at that point in 2021. All the cases were in the under-40 population. At that time, in the previous 14 days, the county had recorded 190 new COVID-19 cases, with 185 in Pullman, primarily in the college-age population.
Skidmore said on March 29, ahead of the Passover and Easter time where many people gather, that if the state were to evaluate the county on its current COVID case rates, it would be in Phase 1 – meaning no indoor dining at all.
"What I'm saying is that we need to get this under control and heading in the right direction, or it's not just going to be encouraging folks not to go out. There's going to be no possibility for them to go out because we'll be back in Phase 1, or it'll be much more reduced in Phase 2," he said.
The county responded by issuing a health order on April 2, limited to the city of Pullman. The order required that outdoor gatherings not related to weddings, funerals or religious services must be limited to 10 people, and that masks were required. It did not limit indoor activities for businesses and was primarily targeted at keeping transmission rates down in the city's student-age population.
The next evaluation for counties will be in three weeks, on May 3.