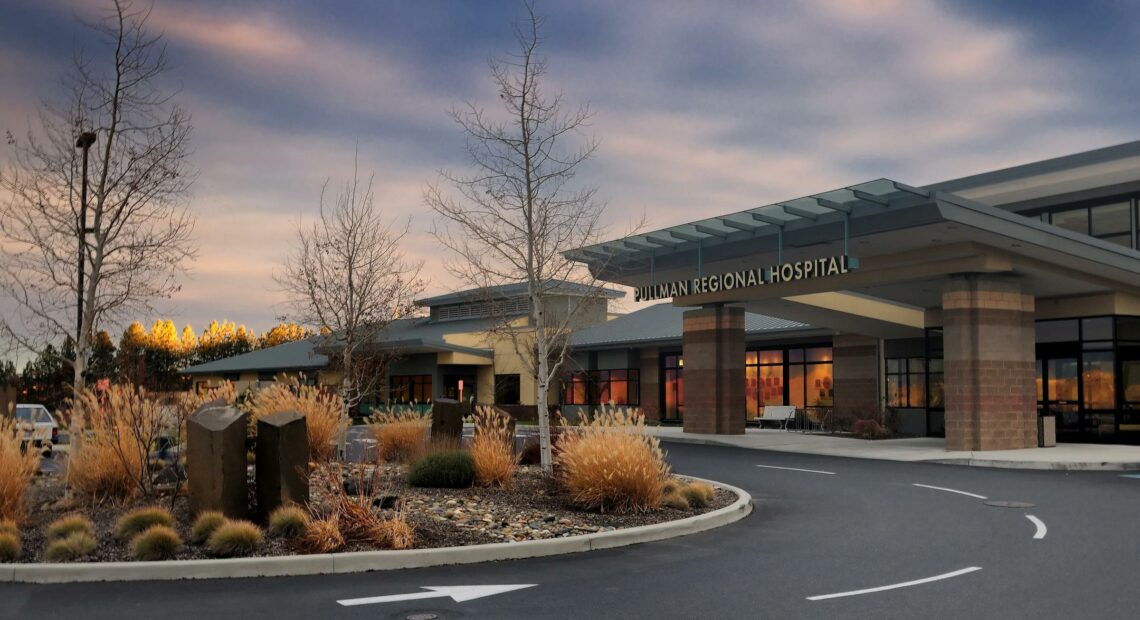 Whitman County Warns Residents To Reconsider Activity As COVID-19 Case Rates Climb
Updated March 29, 2021, 12:15 p.m. PT
COVID-19 cases are going up in Whitman County. And that's concerning for the public health department.
Late Friday afternoon, Whitman County Public Health released a statement warning residents to reconsider social and other activities outside their homes that could increase their risk of exposure to COVID-19.
The statement from public health director Chris Skidmore said in part: "In light of recent increases in local COVID-19 activity, Whitman County Public Health recommends that all Whitman County residents avoid social gatherings and other situations that would increase their risk of exposure to COVID-19. Evidence from contact tracing indicates that disease transmission is occurring most commonly in environments where social distancing and mask wearing aren't practiced."
The warning comes as the county's rate of new cases per 100,000 residents is the highest in the state, according to Skidmore.
On Monday, March 29, the county announced 73 new COVID-19 cases from the recent weekend, the highest count so far in 2021. All the cases are in the under-40 population. In the past 14 days, the county has recorded 190 new COVID-19 cases, 185 have been in Pullman, primarily in the college-age population.
Skidmore told NWPB in an interview Friday that with the Easter and Passover holidays coming up, residents, particularly those in Pullman's college-age population, should consider avoiding social gatherings.
"I think for folks here in the Pullman area, they may want to reconsider maybe attending some of those events," he said.
While the county is still in Phase 3 of the state's coronavirus reopening plan, as are all of Washington's 39 counties, it's possible to move backward if case rates continue to climb.
Skidmore says that as of right now, if the state were to evaluate the county on its current COVID case rates, it would be in Phase 1 – meaning no indoor dining at all.
"What I'm saying is that we need to get this under control and heading in the right direction, or it's not just going to be encouraging folks not to go out. There's going to be no possibility for them to go out because we'll be back in Phase 1, or it'll be much more reduced in Phase 2," he said.
As of Friday, Whitman County has recorded 3,779 total COVID-19 cases since March 2020. The vast majority have come in Pullman's college-age population. But even with relatively younger people who tend to have less severe reactions to a coronavirus infection, community spread is still a concern.
Last fall, as many students returned to Pullman – despite a mostly virtual semester – case numbers shot up fast. That resulted in the first wave of deaths in the county's older residents, following community transmission. Whitman County recorded its first COVID-19 death in October 2020, after the spike in cases. The county's number of COVID-caused deaths currently stands at 46.
Skidmore says the vaccine rollout in the county has changed the concern compared to fall 2020, and that the most vulnerable residents have been vaccinated.  
"It's still risky for folks," he said.  " … [the vaccine] does change things a little bit in terms of hospitalizations and deaths. But in terms of case rate, it can still explode and cause us lots of problems – second and third-order effects."