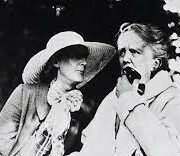 Music Moment: Ethel Smyth And Virginia Woolf
Virginia Woolf was lounging in her pajamas in bed one morning when her doorbell rang. A visitor? That was the last thing she expected that day. But, expected or not, there came the sounds of footsteps: through the foyer, up the staircase and down the hall — a moment later into her room, and into her life, burst the composer, writer and suffragette Ethel Smyth. 

The pair were fundamentally opposites. Woolf: shy, frail from illness, and introspective. Smyth: candid, outspoken, and confident, with a famously booming voice. "How we differ!" Woolf observed. "Our minds are too entirely and integrally different: which is why we get on." The two would maintain a close friendship and correspondence over the next decade, sharing ideas about anything from music and literature (both were keen autobiographers), to life and death, sexuality, and their careers. It was this friendship, among others, that encouraged Smyth to continue to write music after coming to terms with her hearing loss and helped her dig out of the resulting depression. Woolf not only encouraged Smyth to write music, but her own autobiography.  
"I was thinking the other night that there's never been a woman's autobiography. Nothing to compare with Rousseau. Chastity and modesty I suppose have been the reason. Now why shouldn't you be not only the first woman to write an opera, but equally the first to tell the truths about herself? Isn't the great artist the only person to tell the truth?" Woolf said. 
Although she wasn't the first woman to write an opera, she was certainly a pioneer for British opera, alongside writing the anthem for the British suffrage. With many successes to their names, both women were distinctly aware they were two professional women in a society where most women lacked the same freedoms, opportunities, and education.  
Smyth was also much more open and public about her sexual identity than Woolf. Many of her previous romantic partners were famous women, like the French Empress Eugenie, and the suffragist Emmaline Pankhurst. As for Woolf, Smyth was immediately smitten. She admitted in her diary, "I don't think I've ever cared for someone more profoundly." Meanwhile, Woolf wrote, "an old woman has fallen in love with me. It is like being caught by a giant crab."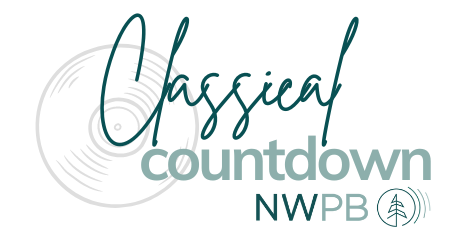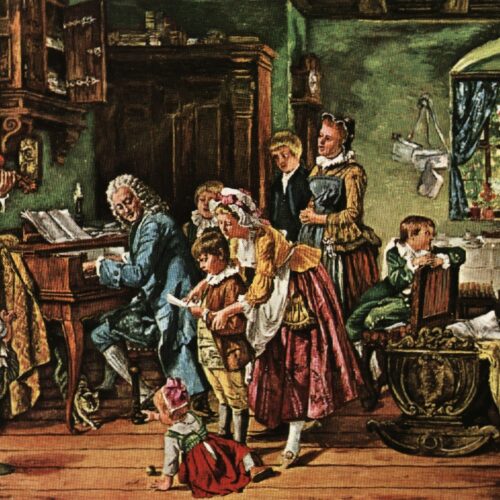 You've heard so much about the sons of Johann Sebastian Bach, but there were daughters, too.
Bach was 23, and his wife Maria Barbara was 24, when the first of their children was born. They named her Catherina Dorothea. CD grew into a singer, and helped out in her father's music work. Fifteen years passed, her mother died, her father remarried, and finally, CD Bach acquired a sister: Cristina Sophia Henrietta, daughter of Johann Sebastian and Anna Magdalena Bach. CSH died at the age of three, just as another sister, Elizabeth Juliana Frederica, was born. EJF Bach would grow up to marry one of her father's students. Continue Reading Women's History Music Moment: Bach's Daughters